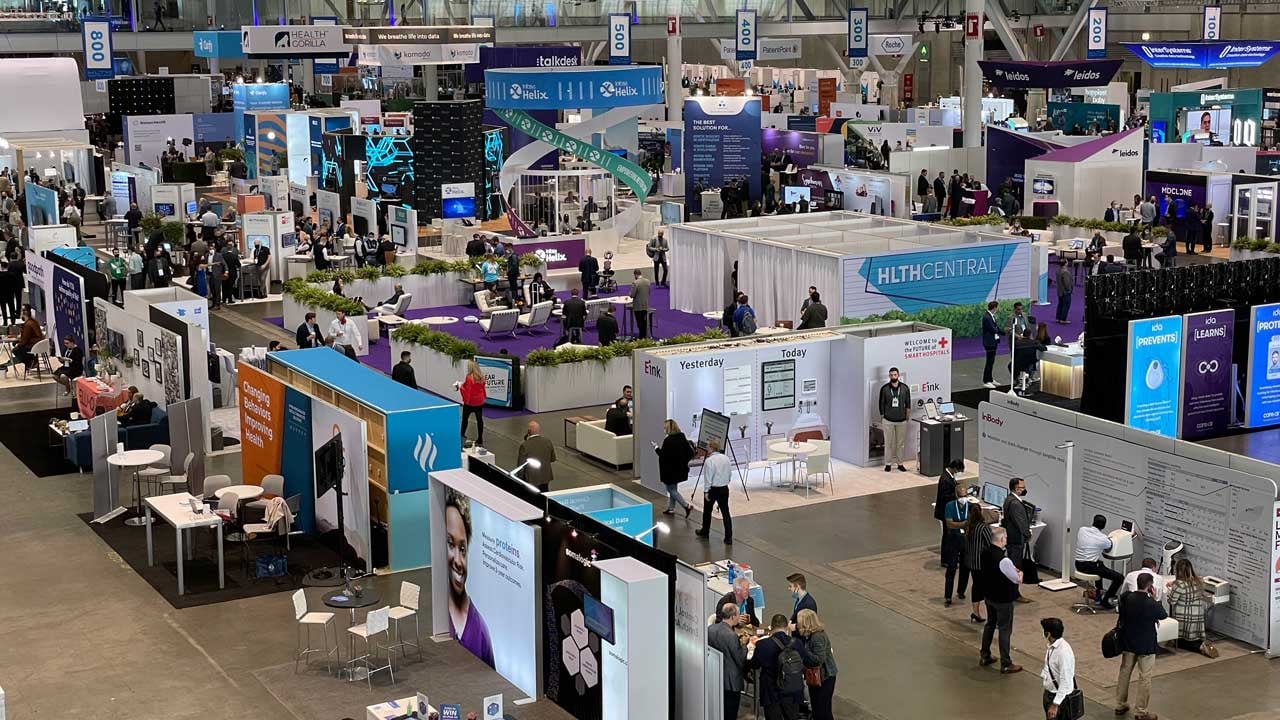 Good AV production and event exhibit booth design are complementary. Without one, the other simply cannot thrive to the level it was intended. That's why, when designing your event exhibits, you must also take AV into account.
Audio visual production lends to a sensory experience across your entire event exhibit, whether it's music or sound effects coming through strategically placed speakers or visual elements displayed on monitors. Good AV elements are all part of the total experience, from a single booth to an entire exhibit hall.
Clarity Experiences has earned its strong reputation in AV for trade show displays. So it was no surprise when clients started asking us if we could also design their event exhibits. AV plays such a large role in exhibit design, and our clients needed a way to make the two work together.
Looking at AV and event exhibits through a "total package" lens, we're sharing some of the most essential tips for event planners to consider when launching their next event.
AV's Value Starts with Event Exhibit Booth Planning
While event planners pour a huge chunk of their resources into designing and constructing the event exhibits, AV is often treated as an afterthought. Or at least a smaller, less significant part of the process.
What we see happen a lot is that AV companies are hired to bring in equipment, set it up, test it, and then be available to handle any technical glitches during the event. An exhibitor decides they need a monitor or speakers or a microphone and then works with an AV company to provide those things.
This approach is a lot different than what we provide in conjunction with expo floor design, which requires event planners and exhibitors to be forward-thinking in how to incorporate AV with other event elements.
When thinking like a designer, you're simultaneously planning exhibit booths and weaving AV into the experience. It's more effort this way, but it also produces a better outcome because your AV is part of the overall visual and functional design.
AV Spans Across Every Aspect of the Event
Most of the events we work on feature a large event exhibit hall, the main stage area for general sessions, and breakout rooms for smaller meetings and sessions. What we've found is that the event design does not just stop at the general session and breakouts. Areas like the exhibit floor should feature some semblance of the entire event design too — an area that also requires a good AV setup.
Event planners should treat the expo floor design as an extension of the main general session design. Putting the same level of effort and attention to detail into these areas creates a more consistent experience and ensures you have the right resources where you need them.
Logistics Comes Before AV and Event Exhibit Setup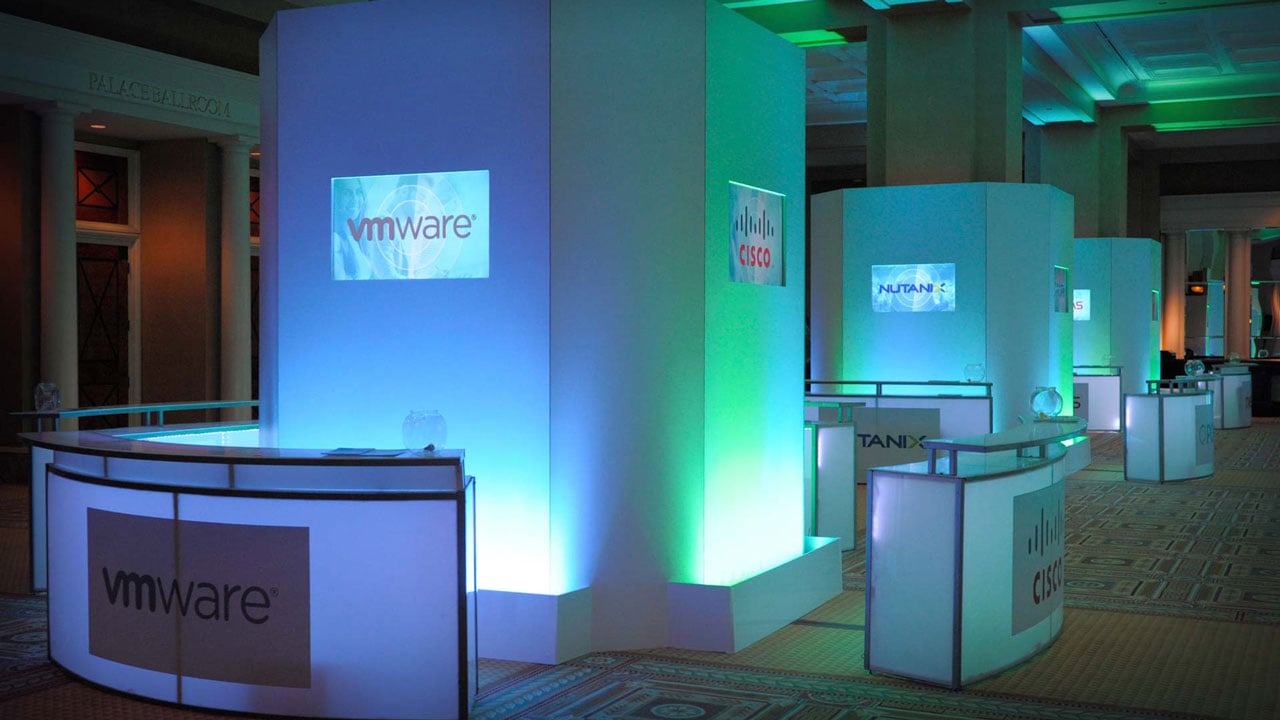 Jumping straight into designing your event exhibits sounds sexy, but the most enticing options aren't always the most practical. There's plenty of time to play with design — after answering a few logistical questions.
Logistics guide the design process, in a way. That's because you need to know the space you're designing for, any physical challenges you might encounter on-site, the number of attendees and how it compares to the size of the space, and of course, your budget. For example…
How many days does your event span?

How many exhibitors will you have?

How much space can you dedicate to each exhibit?

How much time will you have between shows?

Where will sessions take place?

How will attendees enter and travel through the space?
When you do the hard thinking first, you can build a stronger exhibit around logistics for an even smoother experience.
Incorporating AV with Event Exhibit Booth Design is a Team Effort
At Clarity Experiences, we work on two main types of exhibits. The first is a full-out exhibit build, where we create a completely custom expo floor design from A to Z. We design the exhibit with the event host or planner to create a "total package" experience, where we design, execute, and service the event.
One recent example is a major health event we worked on in Boston. The client wanted to put their brand front and center as guests were going down the escalator. Our response was a social media lounge, a custom circle LED wall with a mirror ball, and lots of lights and haze to create a striking visual effect. This is a great example of how AV and exhibit design go hand in hand: adding lights and other non-digital visuals goes beyond the basic concepts of AV to create a strong impression.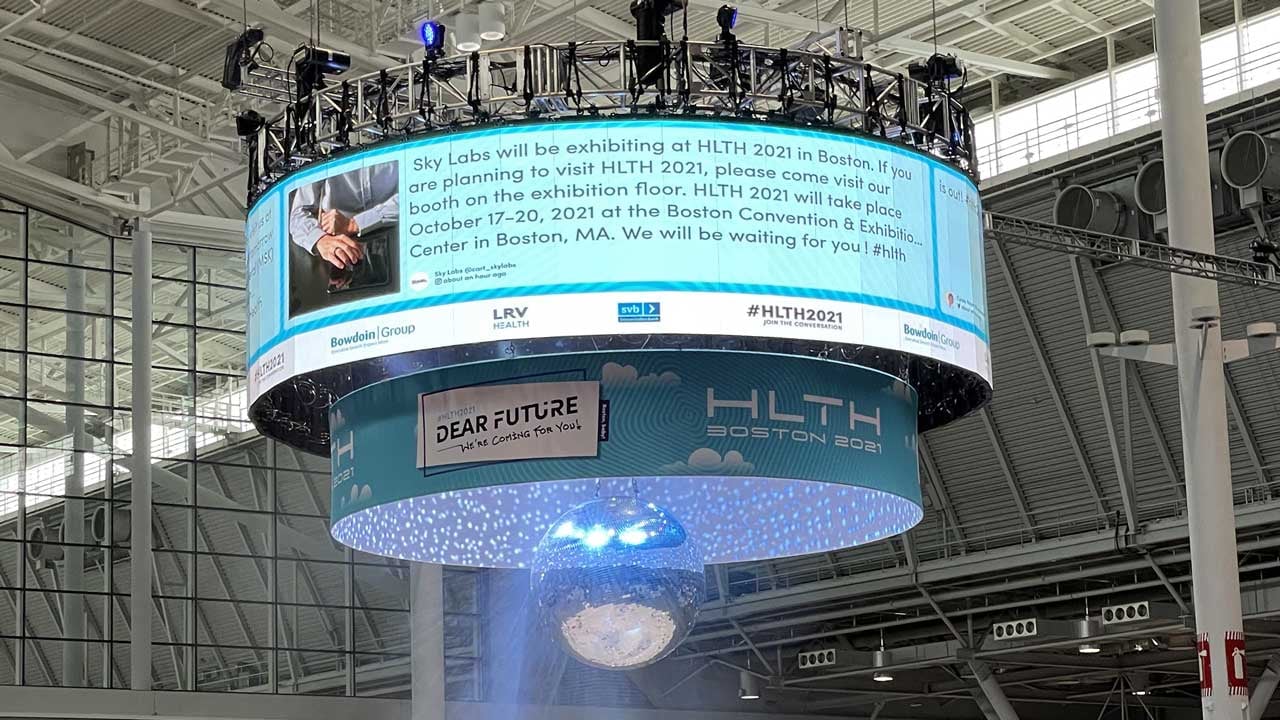 The other type of exhibit we work on is where an event host already has a contractor that handles the building of the event booths themselves and needs to integrate AV into the exhibits. Our role is to hang monitors, speakers, and other equipment and service those from an AV perspective. We tailor our integrations to the exhibit, ensuring that booths have the right size monitor, etc. In our Boston health event, we also worked with their event contractor to place physical branding signage in the space to draw attention to the brand.
In either case, we can say from experience that managing AV for trade show displays is always a team effort. As a trade show AV provider, we work side by side with event organizers, hosts, contractors, and other stakeholders to right-size their AV requirements based on exhibit size, the number of attendees, and other factors.
Being able to adapt our services to the size and scope of each event is both an art and a science. While we take the lead on all things AV, we also ensure that our suggestions and services are designed to contribute to the desired outcome of the event.
Combining AV and Event Exhibit Design Resources Create a Clear Bigger Picture
We recently sent out a one-question survey to our customers to see why they work with us. The most common response we got centered on the experience we provide. We're not just an audio-visual company that takes orders and sets up equipment. There's an extra layer of service where we communicate with exhibitors and event hosts and work with them to create standout experiences.
The same goes for the work we do on-site. We have professional technicians who are walking the floor, testing equipment, and handling all of the set up so that exhibitors feel confident throughout the event.
When you have a partner who is more deeply ingrained in your event projects, better outcomes become natural byproducts. We gain a stronger sense of not just the AV aspect, but also how it ties into the event's overall objectives. Having this clearer bigger picture is key to ensuring all of the moving parts are working together and moving you in the same direction.
Discover how Clarity Experiences can transform your next event. Reach out today for a consultation!
Clarity AV Production Insights & Advice Video Series - Episode 2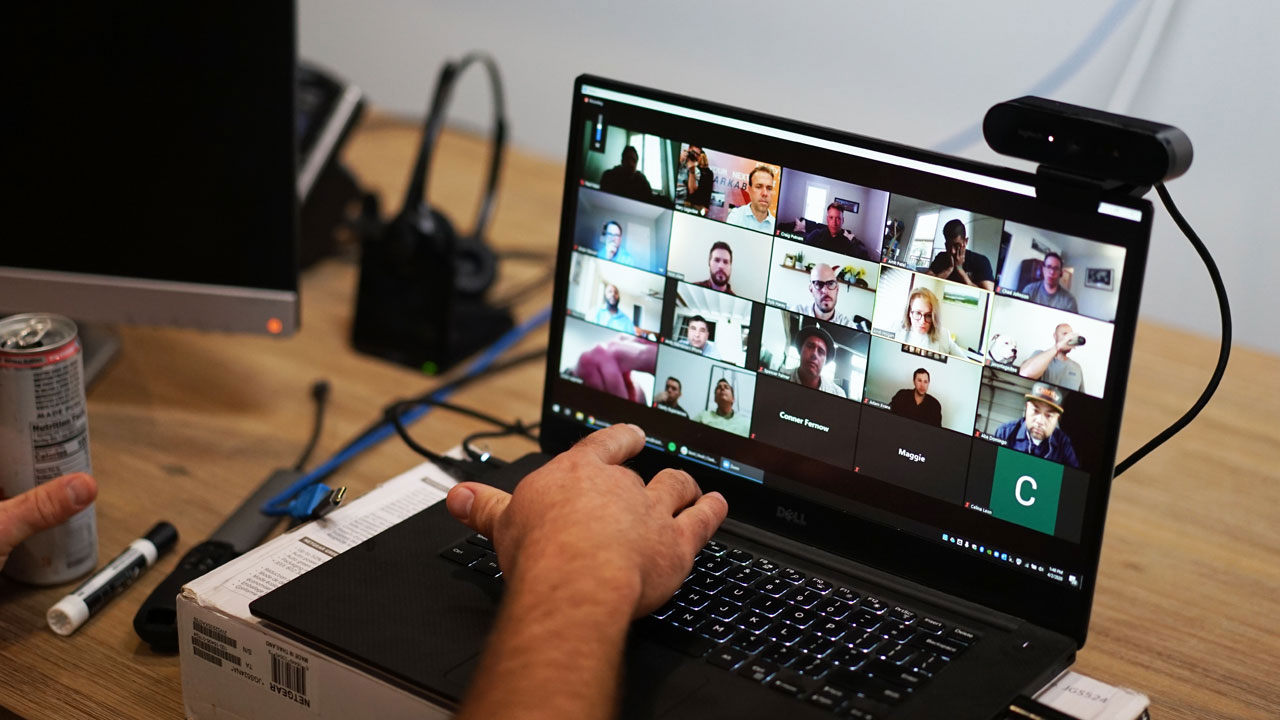 Clarity AV Production Insights & Advice Video Series - Episode 2
Clarity AV Production Insights & Advice Video Series - Episode 3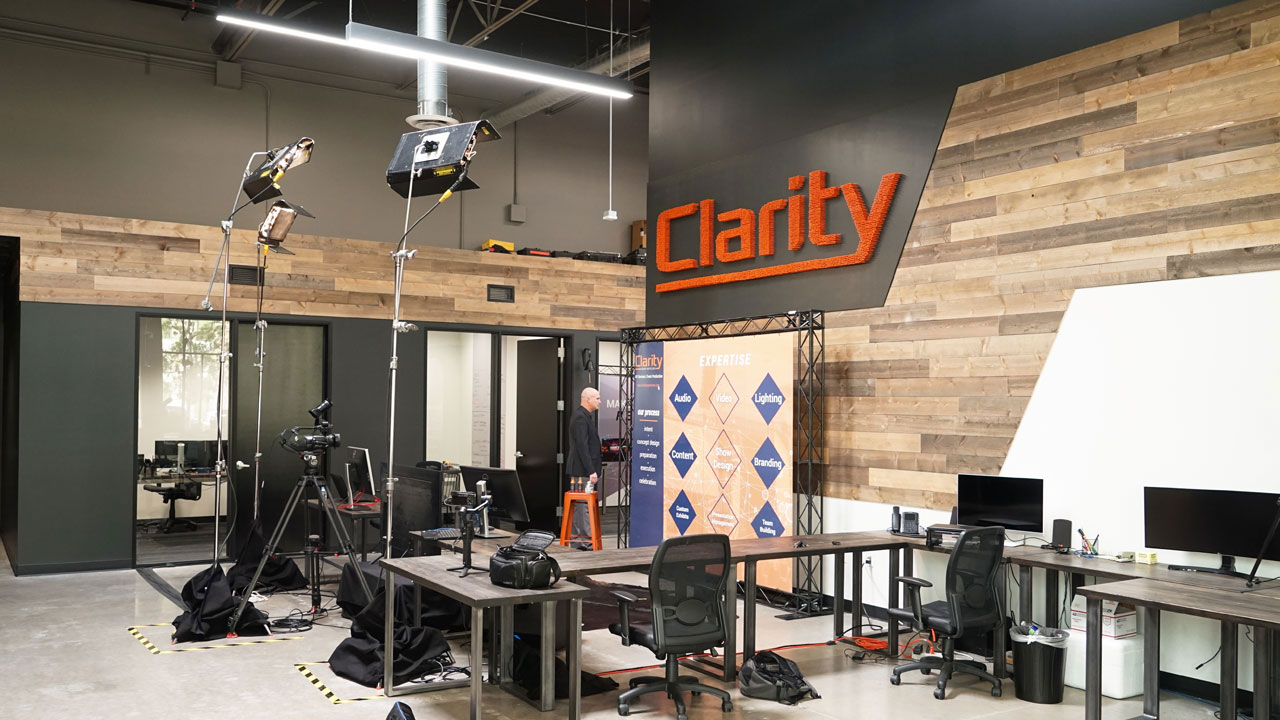 Clarity AV Production Insights & Advice Video Series - Episode 3
6 Tips on Keeping Your Attendees Engaged in a Virtual Event!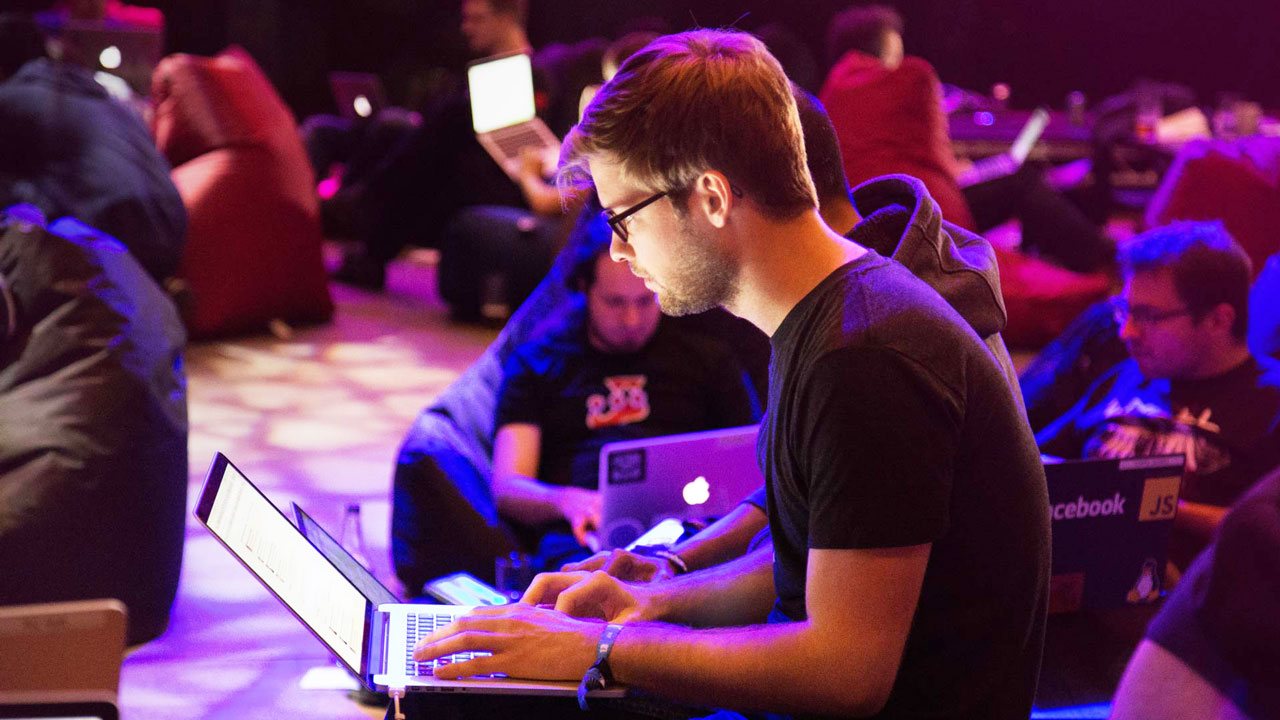 6 Tips on Keeping Your Attendees Engaged in a Virtual Event!