Benefits to Using Bizzabo's Virtual Event Platform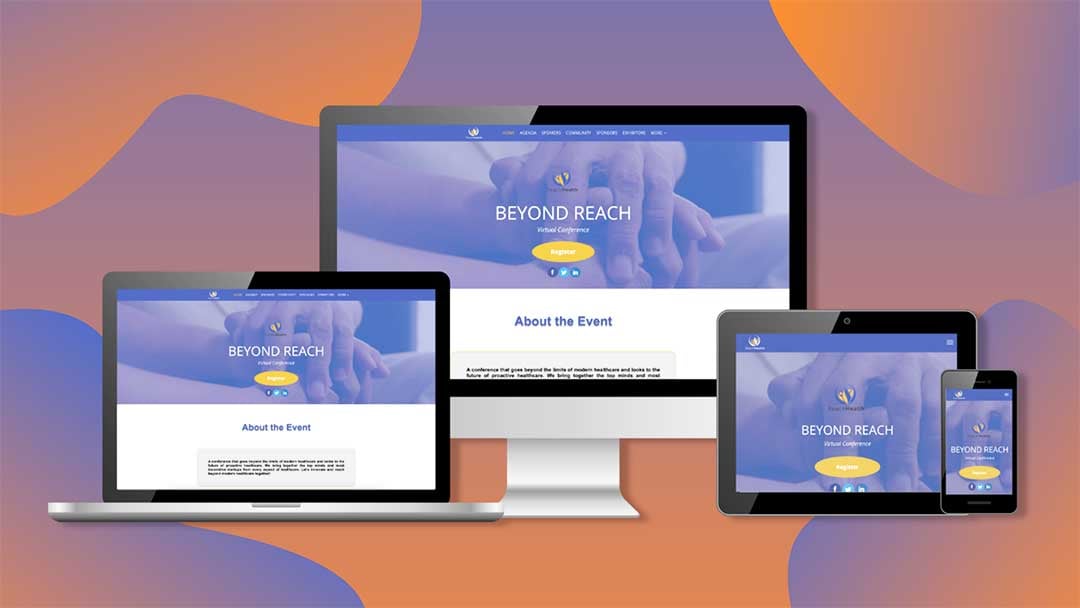 Clarity has taken the past year to listen to what our meeting planners are looking for and what they aren't looking for when it comes to a virtual event platform. While we have worked with a variety of different platforms, we want to take this time to highlight Bizzabo's virtual event platform. As a whole, Clarity feels that Bizzabo checks off all the boxes as a virtual event platform, and we are going to tell you why! For starters, Bizzabo can host various size virtual events ranging from 100 attendees to 10,000 attendees, so meeting planners never have to worry about the size of their virtual event. In Clarity's eyes, Bizzabo's biggest strengths are its registration, agenda, interactive sessions (primarily because it stays natively on the platform and the user gets to stay on the site), exhibits, and analytic features which we will take a deeper dive into in this blog.
Essentially, Bizzabo virtual events capture all the elements you'd have at a multi-day live event, in one platform without having to link to different places, which is great for meeting planners who are looking for a one-stop-shop solution as a platform. Clarity's approach when it comes to choosing a virtual event platform is to focus and allocate your budget towards content and messaging and have your platform be the supporting tool. Keep on reading to learn more about the specific features that make Bizzabo's virtual event platform so great!
Registration and Ticket Types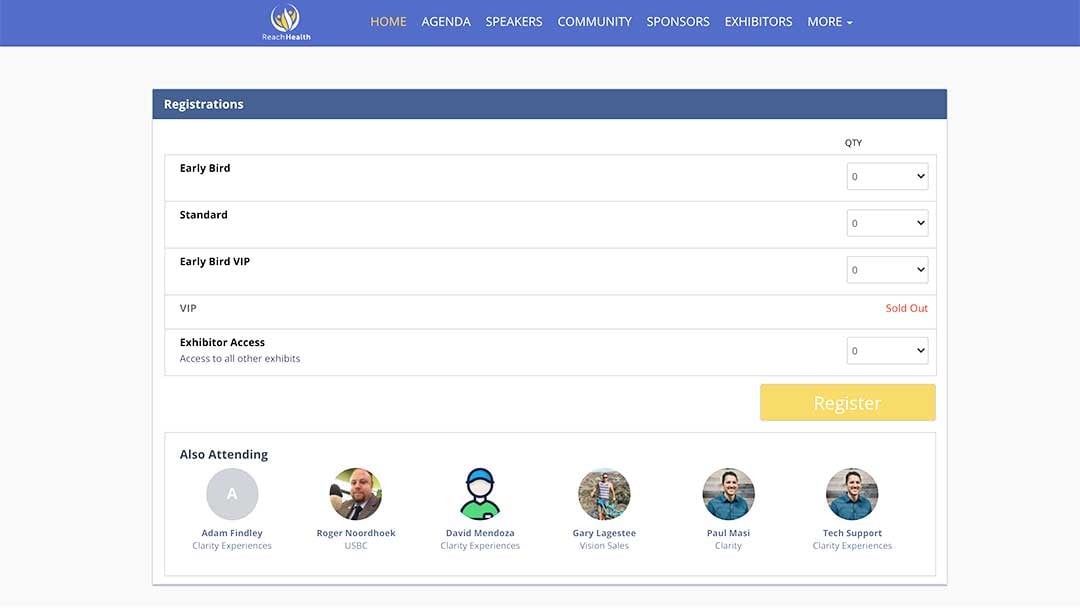 Multiple ticket types for content gating - the limiting content feature tool that we mentioned earlier is also part of the registration feature.
Ties into the community - whatever information is gathered at the registration, like the name, email, job title, etc. can be pulled into a community feature and allow attendees to connect.
Customizable forms - you can create your own form fields and gather whatever information you would like.
Customizable price - through the registration feature you also can make the event free or paid at different cost levels that you can choose.
Flexible and Customizable Agenda Editor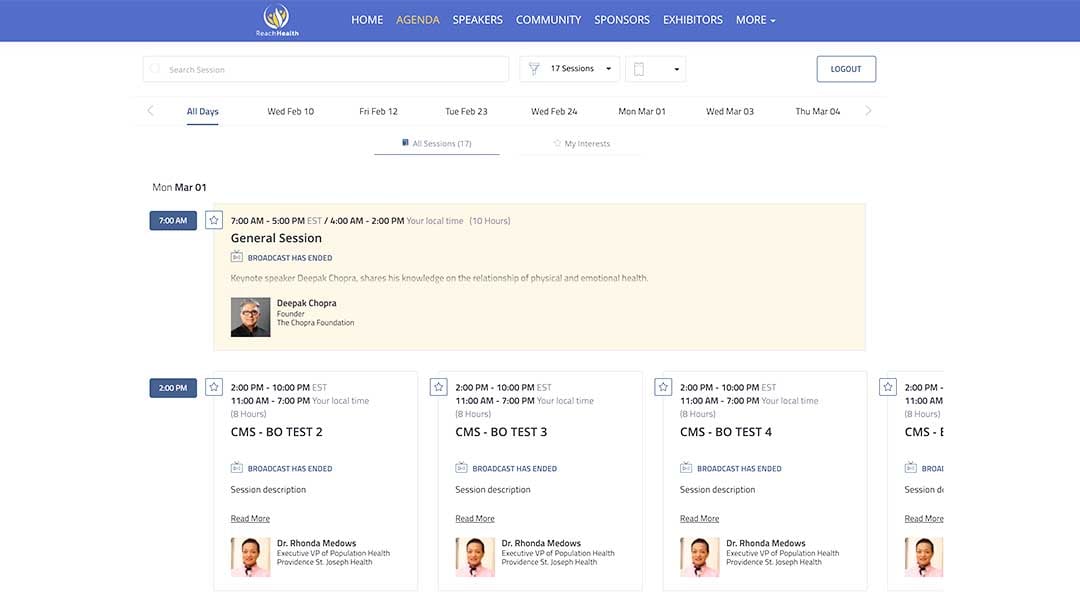 Great for managing a lot of sessions for large events - attendees can go in the agenda early and start to star the sessions they want to attend, basically creating their own agenda.
Save a seat feature - attendees can save a seat for themselves in a session, which not only ensures their spot, but also allows them to create their own calendar. From a meeting planner's perspective, saving seats permits you to limit the number of people that can attend each session.
Customized design - meeting planners can customize the agenda however they want, which is something not a lot of other platforms offer.
Filters - the agenda feature allows you to track or focus on specific areas.
Flexibility to limit content - the flexibility to limit content is one of the features that Clarity uses the most with the agenda feature for our customers. This feature allows you to limit content based on ticket type. For example, if some attendees have VIP all-access tickets, they would be able to see all of the sessions, whereas an attendee that has general access would only be able to see the general session.
Bizzabo Interact Sessions
Training presenters in advance - this is probably the biggest selling feature of Bizzabo's virtual event platform. You can train your presenters in advance and give access in advance to environments...which is a HUGE bonus! This takes the stress off of everyone and creates an overall better event because it gives the client the comfort and the ability to rehearse.
The AV team can be in the chat room as a moderator - we can be in the room and act as a moderator or talk on the back channel. This allows us to check in with them or gives them the ability to reach out on chat.
Playlists - the playlist feature is a way to organize the flow of the content that you are going to have in the presentation. It can be in the form of videos, surveys, polls, photos, PowerPoint, the list goes on and on! The presenter can easily access the playlist tool while they are doing their presentation, which is awesome!
Whiteboarding - whiteboarding is used a lot for gamification and engagement purposes. With whiteboarding, attendees can actually interact on the whiteboard during the event. You can make a game out of it by having attendees mark a column or draw a picture...it's a fantastic engagement tool that a lot of people take advantage of!
Breakout feature - the breakout feature allows you to break up your attendees in a specific session into smaller round tables where the presenters can bounce around between groups....allowing for more collaboration
3 layer chat - Bizzabo's virtual event platform has three layers to it, rather than 1-1 like most other platforms have. There is the moderator chat where the moderator can easily talk to presenters. There is the Q&A chat where attendees can anonymously send a chat to the presenter and there is the room chat where attendees can connect. Having three separate chats keeps things organized and running smoothly because the presenter isn't having to sift through a bunch of chats to see attendee questions.
Surveys - you can create post-session surveys as well as attach them to specific sessions. When an attendee is in the session, they will be alerted that they have an evaluation so they can easily fill it out.
Exhibitor Booths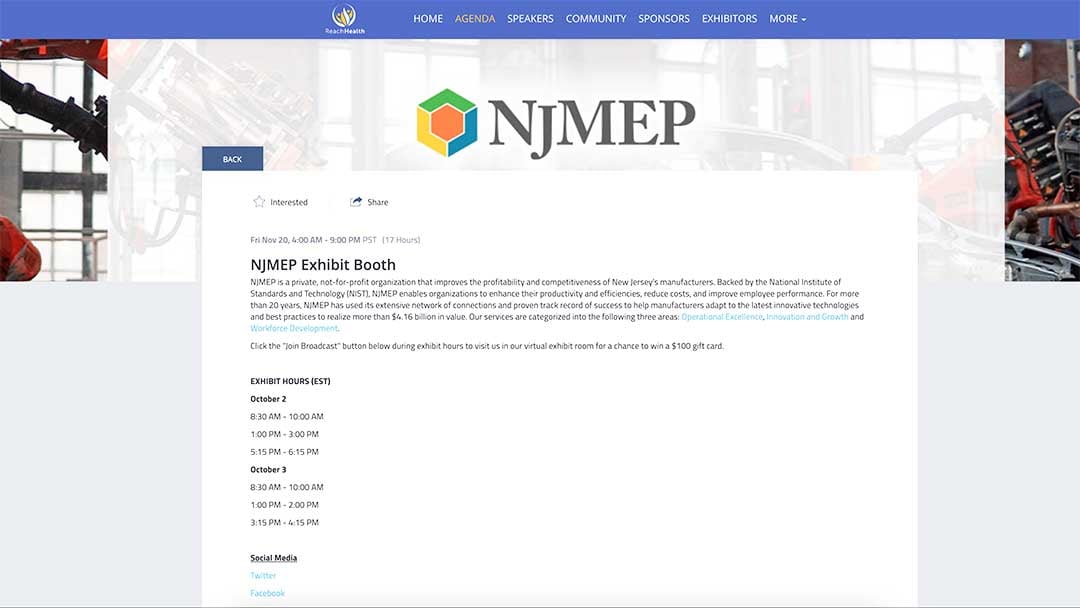 The Bizzabo interact sessions are a great segway to exhibitors because they use it a lot too. In the transition from live to virtual, the exhibitor booths have been one of the tougher pieces to crack and monetize from, but Bizzabo has a great solution. Clarity recommends slicing out the event where exhibitors can be live for an hour. Allows attendees to talk with them and then also have access to their resources when they aren't live. Your AV team will be able to pull analytics or get emails for the exhibitors of people who came into the room and is another way to drive the traffic.
Robust Analytics Tracking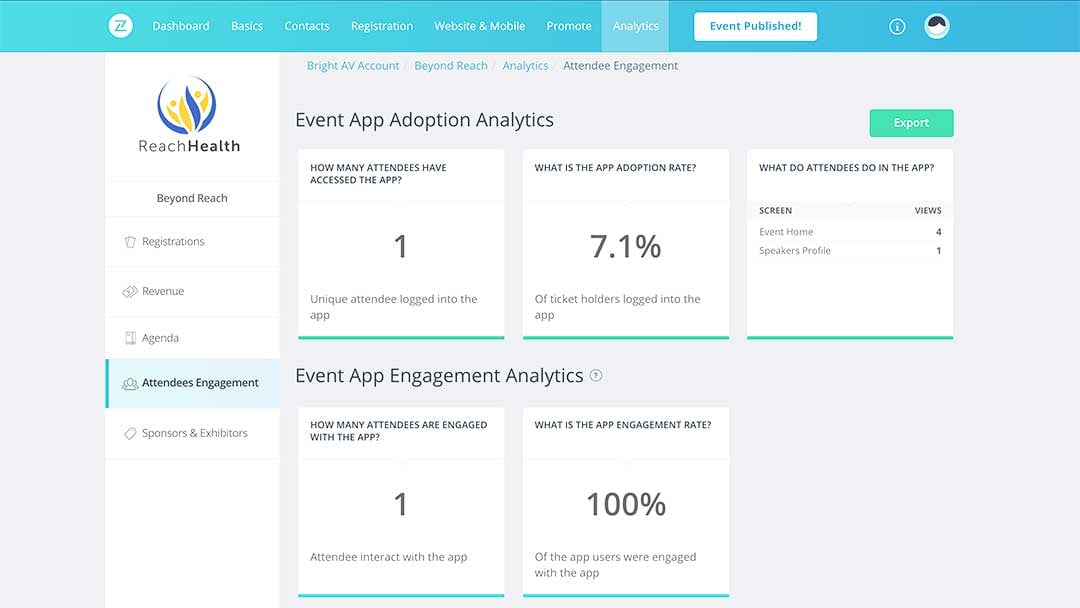 User ID - the user ID is an important analytic for a lot of people because you can track which sessions attendees went to.
Continued education credits - this gives you the ability to see how long attendees were in each session.
Ratings of sessions - important analytic because this is how you can actually see what people think about a session and see what their comments and feedback are.
Analytics at the individual level - this is great because you can see what each attendee did and for how long, as opposed to only seeing an entire room as a whole.
Session analytics - allow you to see who was in a room, how long they were in a room for, rating, and comments.
Agenda analytics - allow you to see which session had the most attendees and the best rating.
Interact session analytics - allow you to see the survey poll results.
That's Why We Love The Bizzabo Virtual Event Platform
There you have it! That is why Clarity loves Bizzabo's virtual event platform! We do work with other platforms and we have our platform that is available that is fully customizable, but we wanted to highlight Bizzabbo because of all the awesome features it offers! To sum it all up, with Bizzabo's virtual event platform, you can utilize all of the features we talked about, but the best part is that presenters can have access and build their presentation in advance. A lot of people get anxious about presenters not knowing what they are doing, so this is huge! If you are interested in learning more about the Bizzabo virtual event platform or think you might want to use it for your upcoming virtual event, give us a call today!
High-Speed Internet For Your Events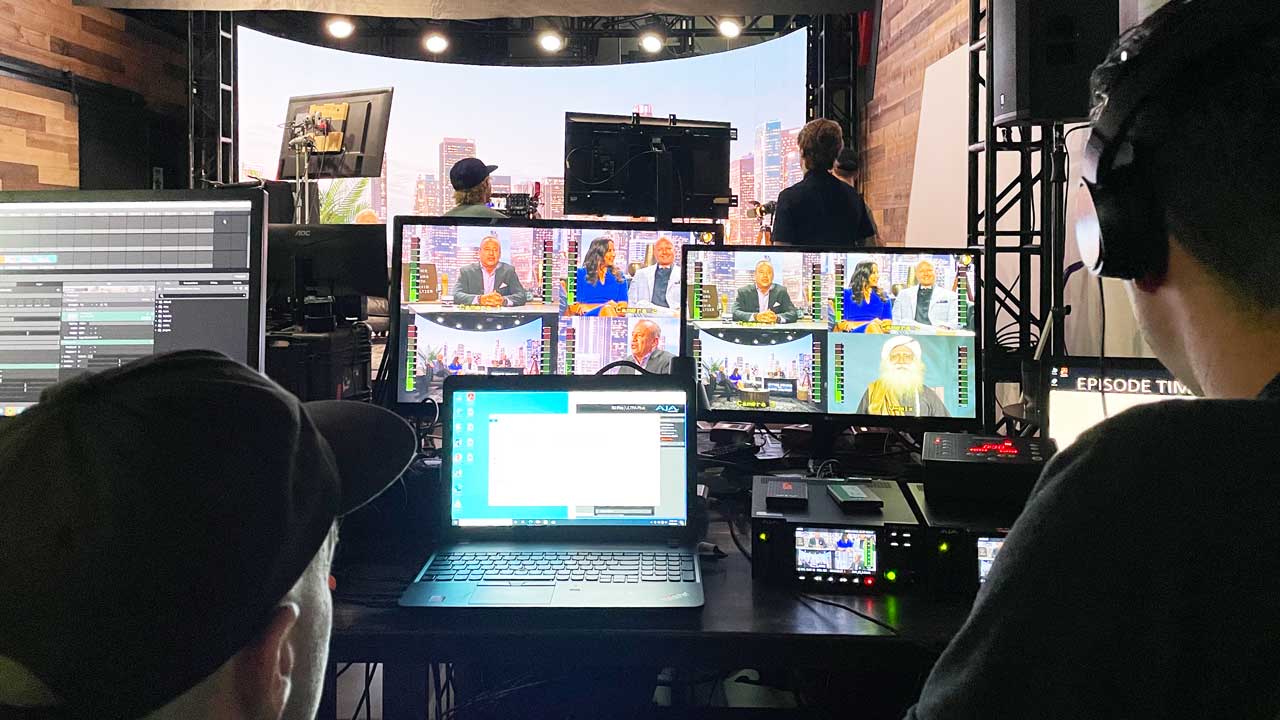 High-Speed Internet For Your Events
Tips and Tricks for Managing Your Event Budget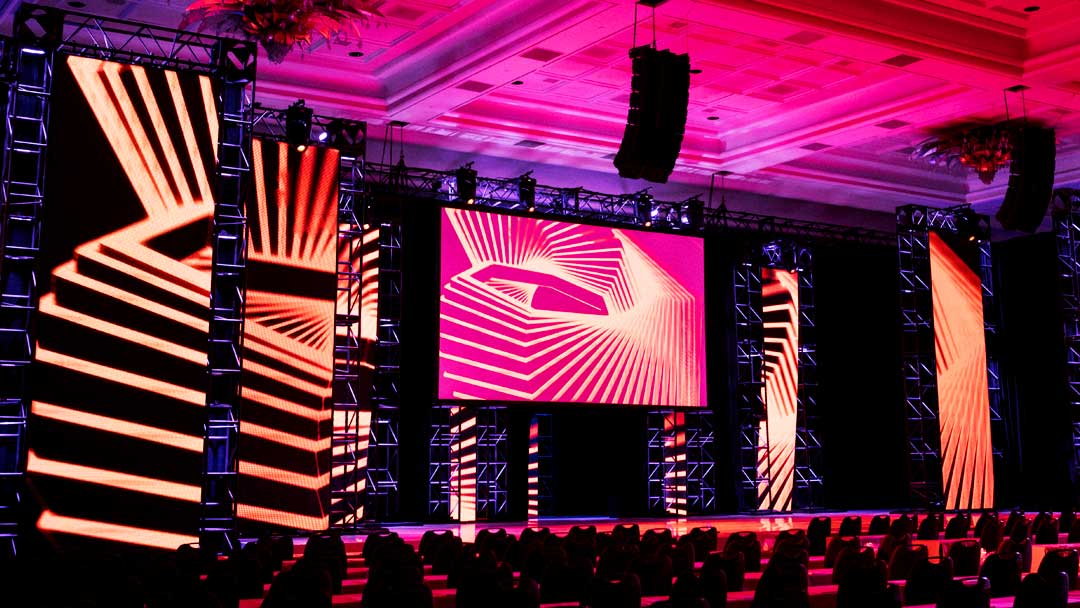 Tips and Tricks for Managing Your Event Budget
What Virtual Event & Hybrid Event Trends are Going to Stick Around?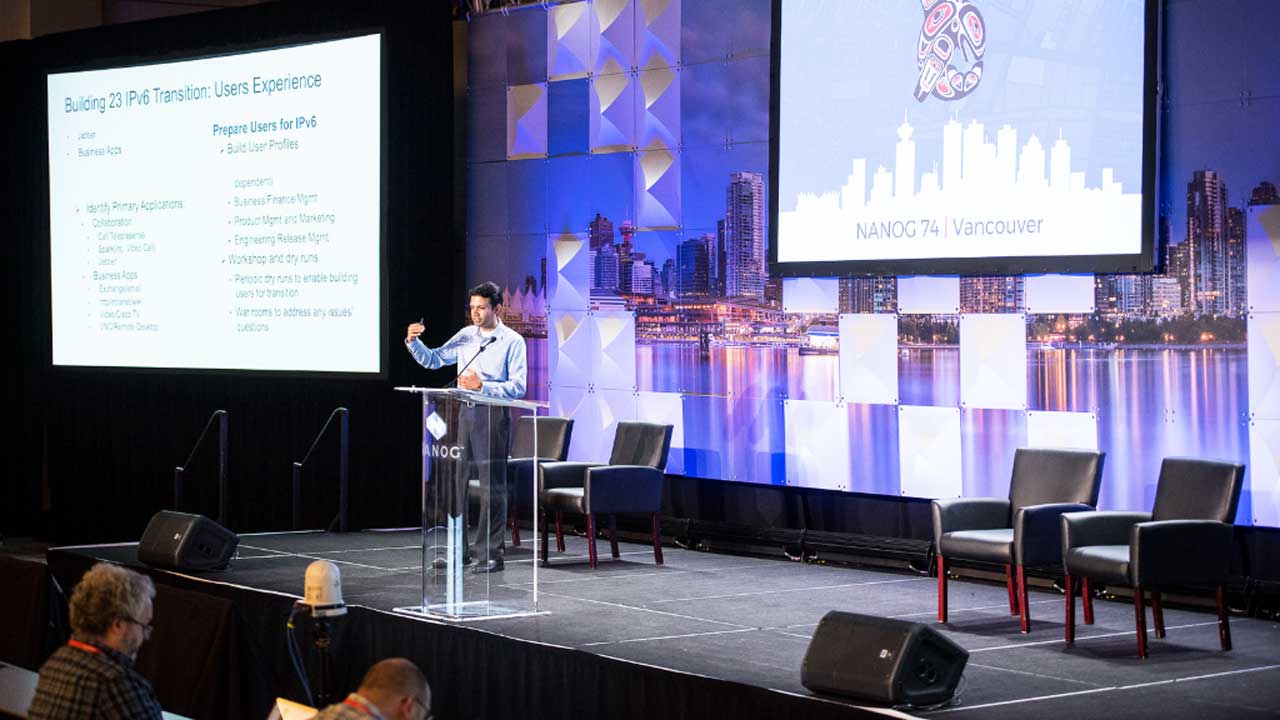 What Virtual Event & Hybrid Event Trends are Going to Stick Around?