Hybrid Events Best Practices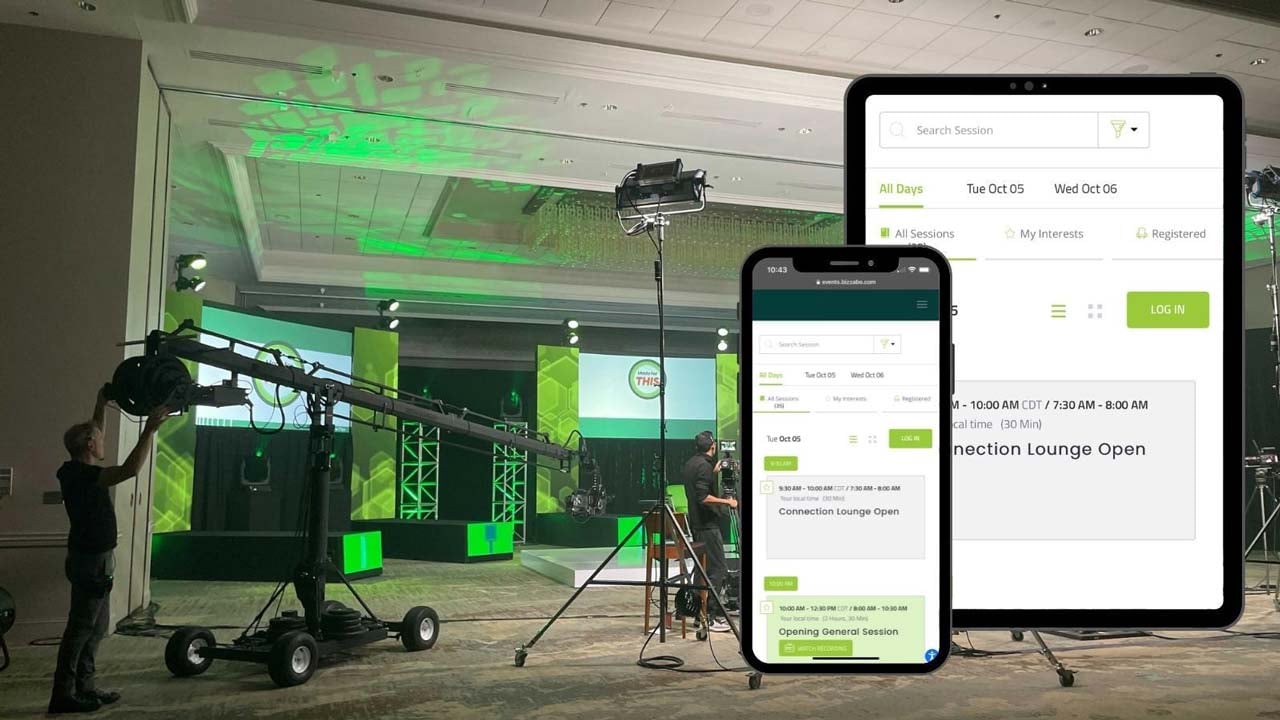 One of the most important parts of any event is the agenda. This is the list of sessions that will make up the bulk of your event, including the order in which sessions are presented and the times they're delivered. When planning an in-person event, you may have an entire day of sessions with breaks and lunch in between. But does the conference agenda translate the same for a hybrid meeting?
It's one thing to capture the attention of a live crowd. They're committed to an on-site space and therefore expect to be at your event for the duration. But maintaining the same attention from a virtual audience is a very different flavor.
Clarity Experiences experts Craig and Derek weigh in on how to plan a conference agenda for hybrid meetings so that both sides can give enough attention and get the most out of their time.
1. Consider What Each Audience Needs to See and Hear
Hybrid events were already on the rise before the pandemic. But it's fair to say that the pandemic accelerated the adoption of the hybrid format. So much so, in fact, that many event planners weren't able to give a lot of time to think through how they should execute a dual-format event. The conference agenda is hard evidence of this.
"A lot of planners and event companies still think of an agenda as a list of content and sessions and schedules. They don't think about whether something on that agenda is something that their virtual audience really needs."
For conference organizers, Craig suggests thinking about the actual sessions in the event and deciding if the virtual and in-person schedules need to align with each other in the first place.
"For an in-person event, you might have a schedule of sessions that run from 10:00 am until 4:00 pm. But does that need to be the same for your remote attendees? Maybe you could have them tune into the live event from 10:00 am until noon so they capture the most important elements, then offer pre-recorded sessions for the rest of the event. You may need to reimagine the agenda to see what's going to give the most benefit to everyone."
Something else to consider the duration of the event itself. In-person events aren't session after session, speaker after speaker, for hours on end. Attendees need time to stretch, snack, and give themselves a mental break. Otherwise, they're prone to information overload and end up taking away less from the event as a whole.
Your virtual audience needs these breaks, too. They can't be expected to sit in front of a computer for hours at a time tuned into the event, especially when you have "dead space" in between speakers. Condensing the virtual side of the event to the most essential content can help minimize the time investment. Plus, it helps avoid event fatigue so they can ultimately take away more from your content.
2. Decide if Some Sessions Should Be Pre-Recorded
Recording some event sessions ahead of time and having them available to play on demand can make event execution easier, in some ways. But Craig and Derek warn against using pre-recorded sessions to entertain your in-person audience — something they say is happening too regularly.
"You need to make your in-person audience a greater priority. They've paid their money to be there. They've taken time out of their schedule to attend the sessions and network with the speakers and attendees. They don't just want to sit in a room and watch a pre-recorded session. They could have done that at home without investing the extra time and money."
However, our experts do agree that using pre-recorded content can add value to the virtual audience when used correctly. Going back to anticipating what the audience needs to see and hear, you might find that a mix of live and pre-recorded event content works best for your virtual audience because it builds flexibility into the agenda while also giving them a real-time taste of your most important event elements.
3. Enable Direct Lines of Communication to Event Speakers
Another important consideration about setting the conference agenda is deciding which parts of the event should be live for the virtual audience. Pre-recording some sessions can take a bite out of logistics, plus it provides a more convenient experience to virtual attendees. But the cost of doing this is they don't have real-time communication with speakers like an in-person attendee would.
If your speaker is conducting a Q&A after the event, how can your virtual attendees participate if they're watching a recording?
"We see a lot of event planners doing pre-records because they think it's easier, and it is. But you need to weigh the pros and cons of doing so and not default to what's easy just because it's easy."
With this in mind, your hybrid event might take on a new meaning of hybrid for your virtual audience in that some sessions may be pre-recorded while others may be live.
"With the explosion of hybrid and virtual conferences, we've gained a lot of experience in getting virtual attendees where they needed to go. We've tested and deployed a lot of event platforms that will enable live participation and direct communication with event speakers. There are so many moving parts to planning a hybrid event that planners can really benefit from real-world expertise and not just theoretical knowledge."
One thing we've found to work well here at Clarity Experiences is by grouping interactive parts of the event together. For instance, you might have all of your interactive sessions in your morning block and then have a little less structure in the afternoon block. Your in-person audience might do more networking or workshopping in the afternoon — things that are more self-guided rather than dependent on speaker engagement.
Get Help Planning Your Hybrid Conference Agenda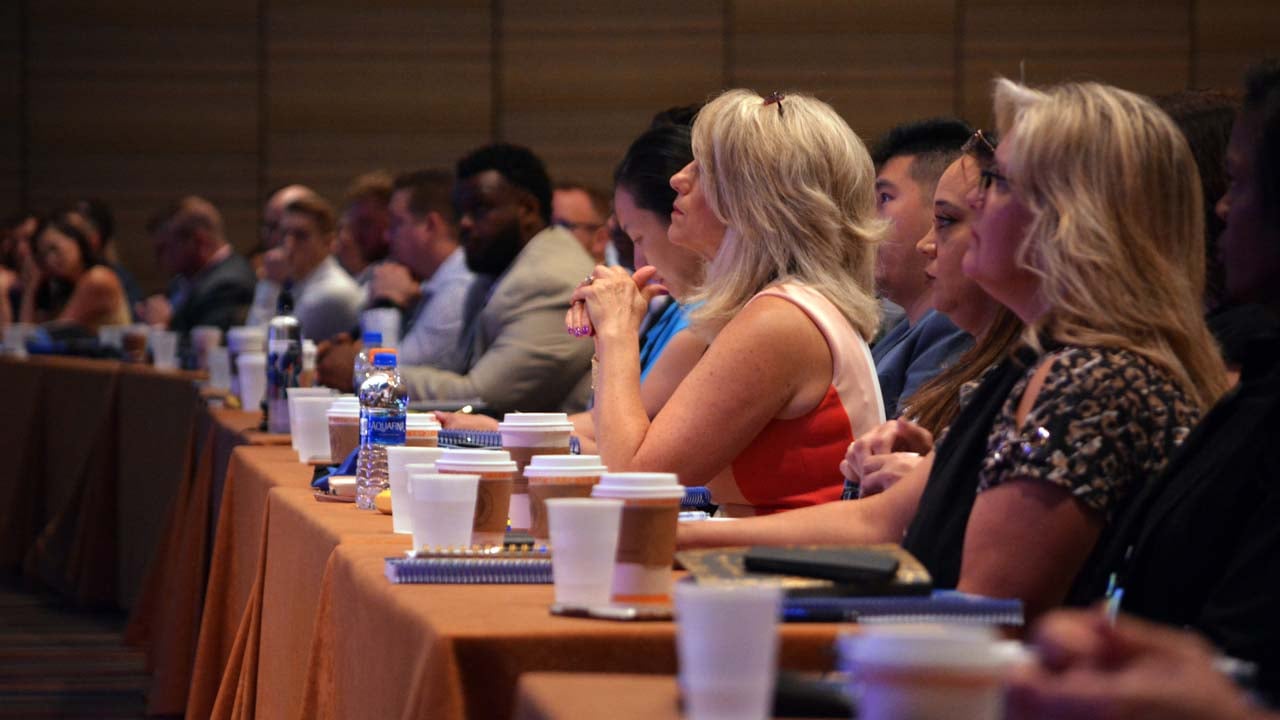 Conference organizers need to think differently about their agendas for hybrid events. It's not about choosing what looks good on a piece of paper, but rather thinking strategically about what's going to benefit attendees the most.
The solution is often two-fold. An agenda that suits your in-person audience won't always be the same as one that caters to a virtual audience. Yes, this approach requires more thought, planning, and trial and error. But it can also be the difference between an event that looks valuable and one that actually delivers value.
For help planning your hybrid conference agenda, our team of event planners put years of experience behind every hybrid meeting. Contact us today and let's talk about your goals.
How to Plan and Produce Hybrid Events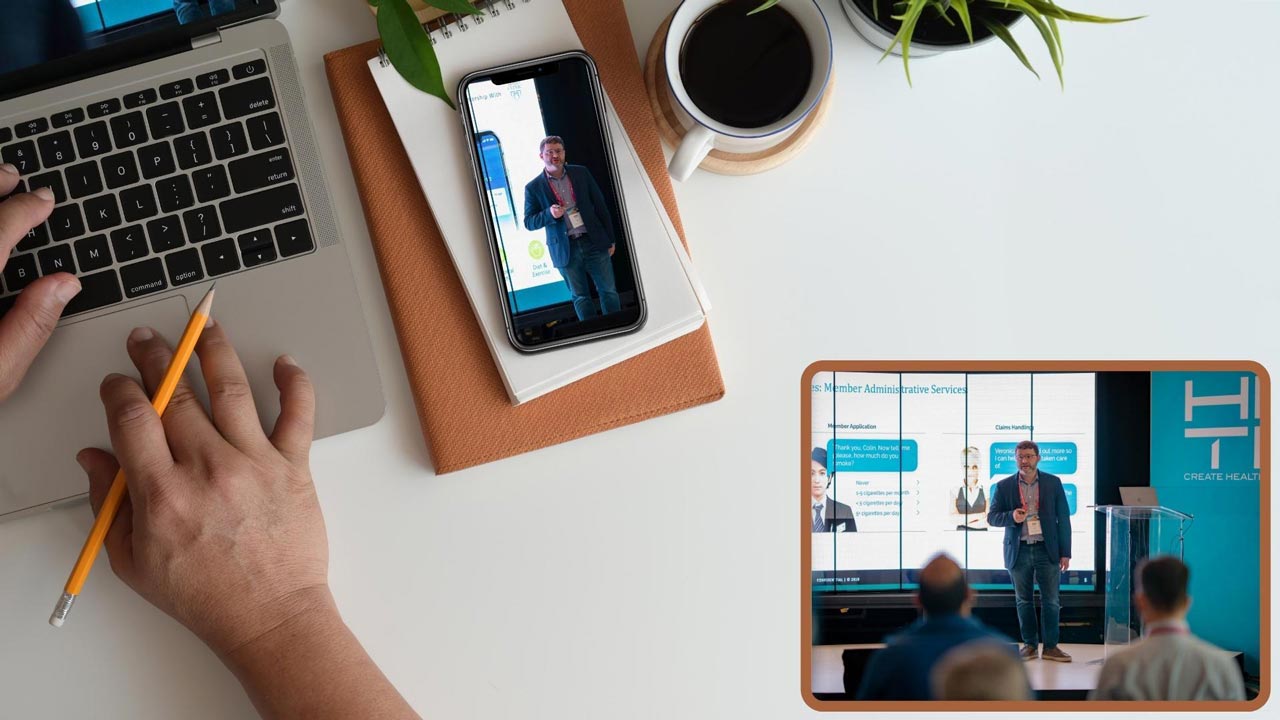 How to Plan and Produce Hybrid Events
Clarity Hires Pharma/Life Science Event Specialists Brian Stewart & Rob Haney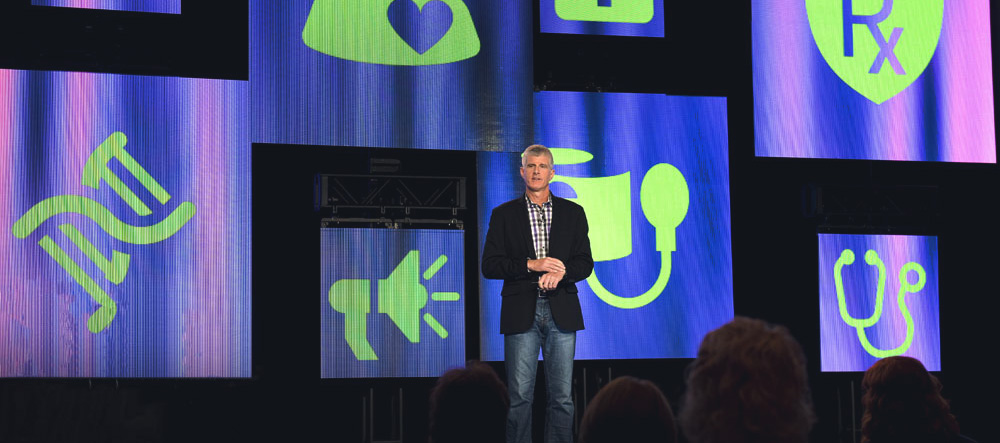 Clarity Hires Pharma/Life Science Event Specialists Brian Stewart & Rob Haney
Up Your Networking Game: 8 Networking Tips and Tricks For Conferences and Major Events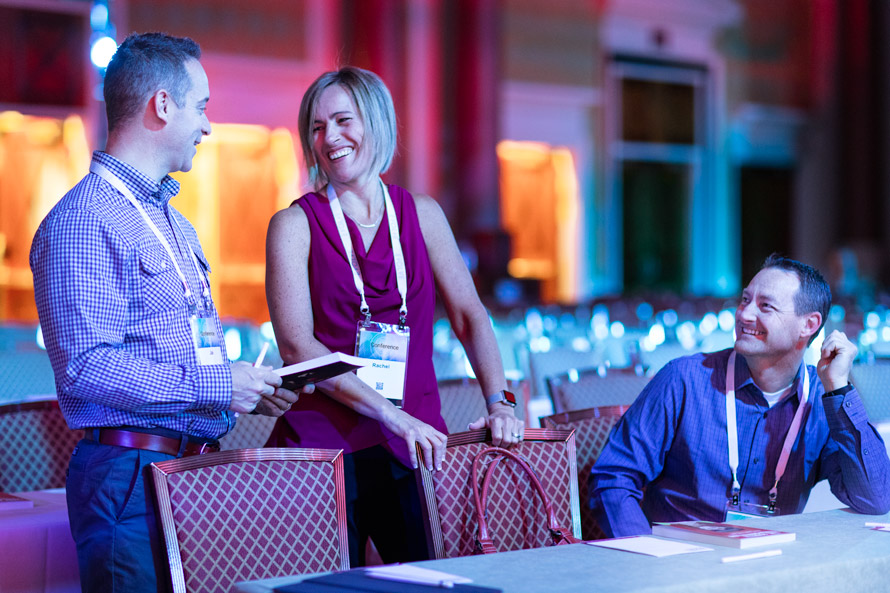 Up Your Networking Game: 8 Networking Tips and Tricks For Conferences and Major Events