An Audio Visual Company for Events of All Sizes
When you hear the term "Production Company," do you immediately think that this is something out of the reach of your organization? You might associate event production professionals only with large events with budgets over $100 thousand. Hear me out for a minute. You might be missing out on some great opportunities based on some assumptions that are no longer true.
It turns out that you might be able to work with a professional audio visual company like Clarity while staying within your budget. This is true even if you are planning a smaller event and working with a more average budget. Keep reading. You may be missing out on a chance to host a higher-quality event for the same budget with less stress on your team.
Is a Professional Audio Visual Company Too Expensive For Your Organization?
I get it. You might look at some of the examples of Clarity's work on our website and think, "I wish." You might think that this level of production is out of range and again turn to your in-house team. Don't get me wrong. Your in-house team probably does really well for what they have to work with. Still, it is also possible you could work with a team like ours without breaking the budget.
Things Have Changed: Rethinking Assumptions About the cost of Professional Event Production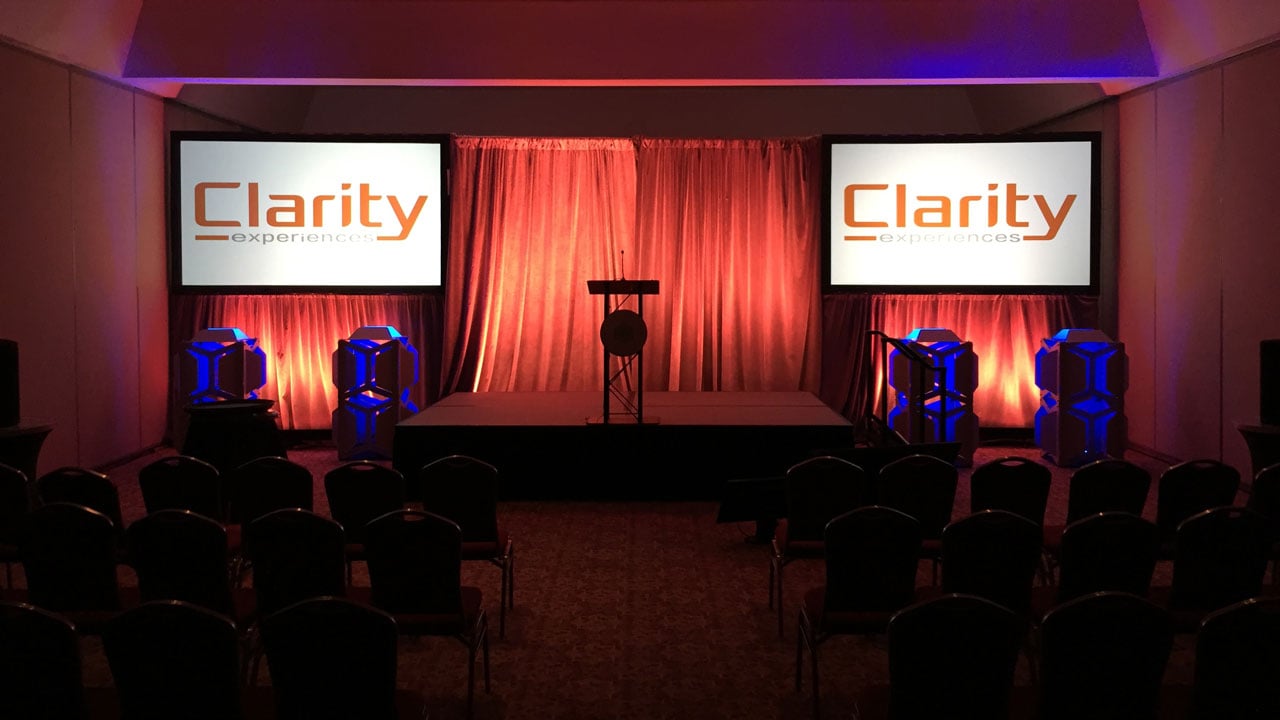 Many assumptions about the price of professional AV production come from an image of the industry from 10-20 years ago. A lot has changed. Sure, there are still expenses like travel and hotel rooms for the production team. However, the most significant expense used to be the massive cost of shipping equipment.
When some of us think of working with a production company, we picture three eighteen-wheelers loaded up with gear, and that sounds expensive. And it is. But that is not how it is done anymore. Clarity has long-term partnerships with trusted partners where we can get equipment to any major city without high delivery cost associated with the older models. We can help, even with smaller events, give you a better price to value relationship. One way or another, you are going to pay for equipment. We are ready to get you the most out of those dollars.
How COVID-19 Has Changed the World of AV Production
We certainly know the pandemic has changed nearly everything about our lives and work. What you may not know is the way it has impacted the event industry. As things are opening back up and event planners are starting to get ready for upcoming meetings, some of the resources they depend on in the past may be gone.
In-house AV production may have counted on vendors and contractors that worked with specific venues. If you have relationships with all the players, it is much easier to get equipment rented, contract riggers, find production staff, and put everything together. Now, some of those people they may have counted on in the past may have moved on. The shutdown led to a significant reshuffling, especially with AV contractors and vendors. Some of that built-in expertise that made it possible for your in-house team to run the show is gone. Right now, it may be more important than ever to work with event production professionals. This is especially true when you understand that you can get a higher caliber of talent without exceeding your budget.
Let's Talk Real Numbers: An Audio Visual Company for Smaller Events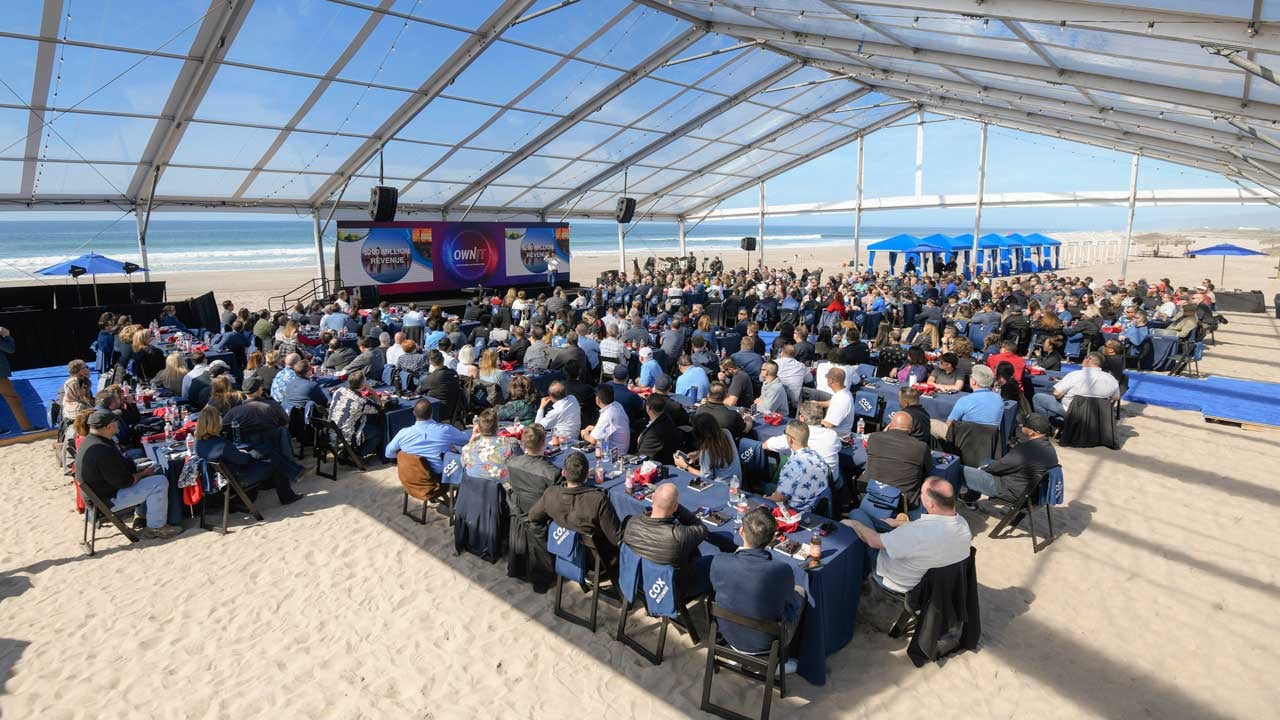 Unfortunately, too many people assume their event and their budget spend is just too small to even consider working with. Let's try to challenge that assumption by looking at an example. Let's say you are planning a company meeting with 100-200 people at a hotel. Maybe it includes a keynote or general session, a couple of breakouts, and a reception. The budget for such an event might fall in the $20-$50 thousand range. With an event like that, you might think there is no way you can hire a professional company.
Well, actually, you would be wrong. At Clarity, we don't say no to smaller events. Our smallest events have budgets as low as $20-$25 thousand. And here is the crucial point: a professional audio visual company can help you get more out of that $20-$25 thousand. It may seem counterintuitive but spending that same amount with a production company can get you more value per dollar than leaving it up to your in-house team.
What About Larger Events?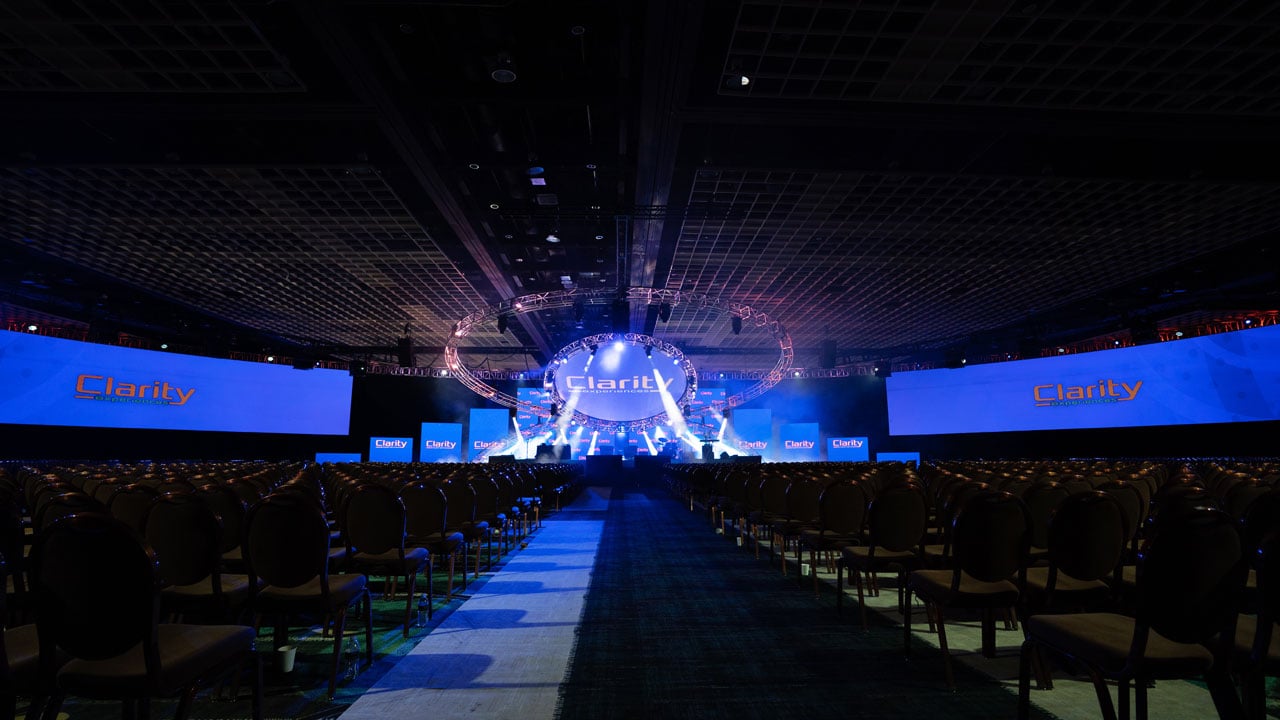 Suppose you are planning something a bit larger. In that case, you can get even more value from your budget by working with an audio visual company. For example, let's say you are planning a larger three-day conference. Maybe this includes some team-building activities, more and longer general sessions, breakout sessions, and multiple receptions. Your in-house team might quote your $50-$75 thousand for something like this. With that money, they could certainly get it done. Still, you will find that you can do so much more by working with a production company.
Maybe you can enhance your general session space with a hard set, environmental lighting, or a video wall. Whether you have worked with a production company in the past or not, you will find it worthwhile to at least see what a company like ours can do with the budget you have. That is what it is really all about – getting the most value and the best possible experience. That is what we do.
Seriously, You Have Nothing to Lose
Far too many organizations don't even consider hiring a professional production or audio-video company for their events. Yes, at Clarity Experiences, we handle those massive, big-budget events, creating some remarkable experiences. But we can also deliver for company meetings and smaller internal events and offer something that you wouldn't have thought possible with your budget.
As a meeting planner, don't be afraid to explore the opportunity to work with a professional audio video company like Clarity. It costs nothing to talk with us, let's discuss your needs and your budget and see how we can make your next event your best one yet.
AV Production Tips For Hybrid Events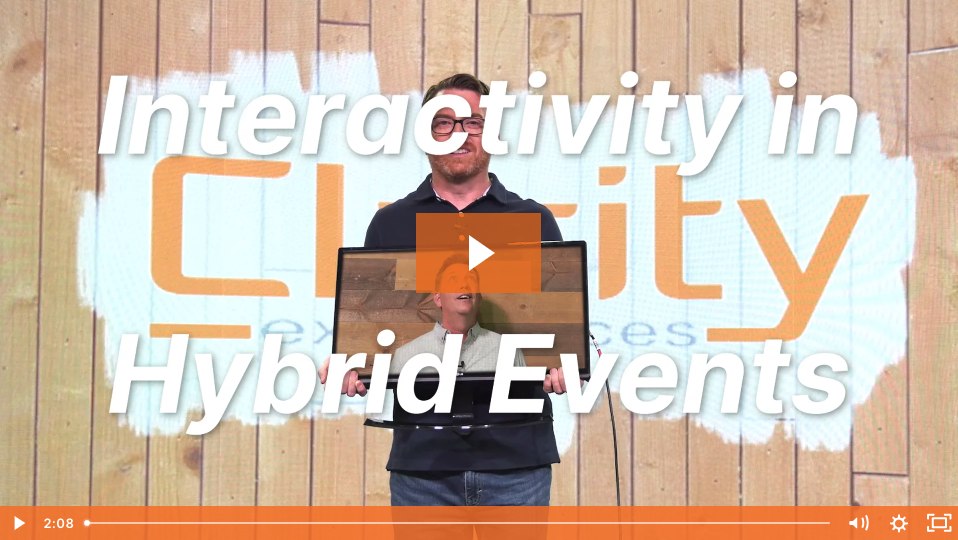 AV Production Tips For Hybrid Events
Difficult Event Tasks: We'll Take That Off Your Plate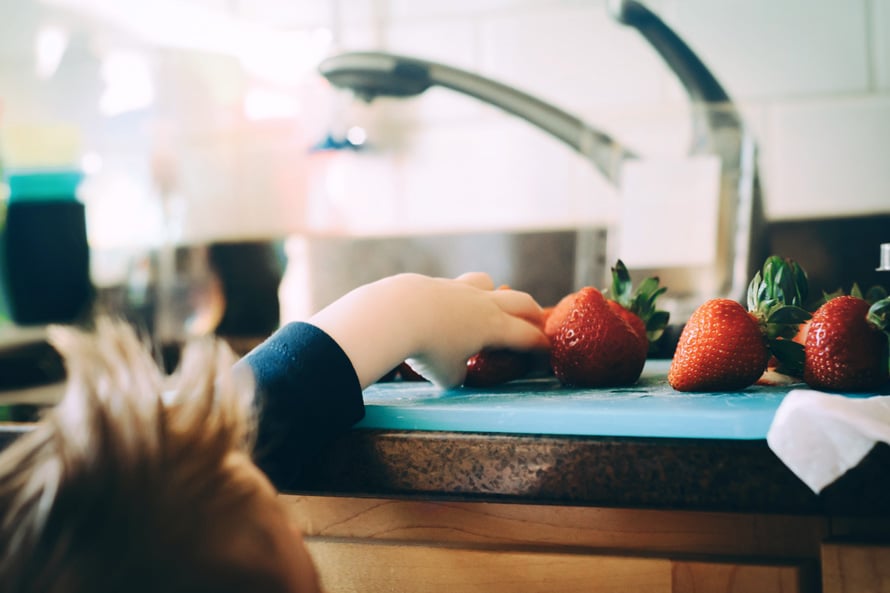 Difficult Event Tasks: We'll Take That Off Your Plate
Why Use An Outside AV Provider?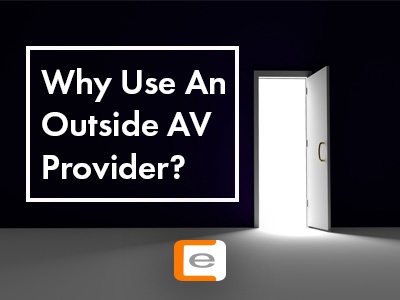 Why Use An Outside AV Provider?