Clarity AV Production Insights & Advice Video Series - Episode 1
by Clarity Experiences, on Apr 02, 2020
COVID-19 and the Effects it's Having on the Event Industry
Hi everyone! Clarity Experiences is going to start doing a weekly short video series where we will be interviewing Brian and Brian from Clarity Experiences about AV production insights and advice that they have for event and meeting planners. Today's topic is going to focus on COVID-19 because of everything that's going on in the world. We are going to address the impact that it's having as well as bring some insight and advice for you around this crisis!
Clarity Experiences' CEO & VP of Sales
Before we get started, let's introduce today's interviewees! First, we've got Brian Lagestee, CEO of Clarity experiences. Brian is excited to talk a little bit about insights and advice in the AV industry. Our next interviewee is Brian Stewart (sorry for all the Brian's) who is Clarity's VP of Sales. Brian is eager to talk about the state of the industry, how this new pandemic is affecting us, some of the positive things we are seeing, some of the changes when it comes to the scope of meetings, as well as the future and what we can expect in the short term and long term!
With the spread of COVID-19 and creating the need for social distancing, what impact is that having on the event industry?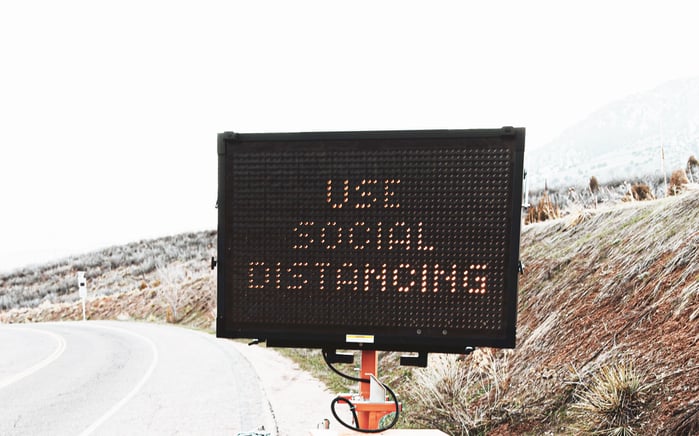 Brian Lagestee started out by saying it's having a "direct hit right on our industry." He says the challenges they are being faced with are not being able to bring people together, not allowing people to share their ideas, not being able to learn, not being able to educate, not being able to inform, and not being able to excite -- as these are the basis of live events. Brian says that what the industry is being faced with in this pandemic is not being able to have these meetings and events. Therefore, all the different work they do in the industry is put on hold.
Right now Clarity is working towards how to come back from this time. How do they begin to work with the planners, the hotels, and engineers to bring meetings back? In the meantime, are the meetings that have to occur being handled with different virtual platforms?
Clarity's hope is that they can continue to make it through this time. Brian sends everybody their best wishes, as he knows it's a struggle for a lot of people in the industry. Brian finished this question by saying, "We are here to look forward to the future and be prepared when our events and meetings can begin to return."
How is the Clarity team handling the impact on the industry internally?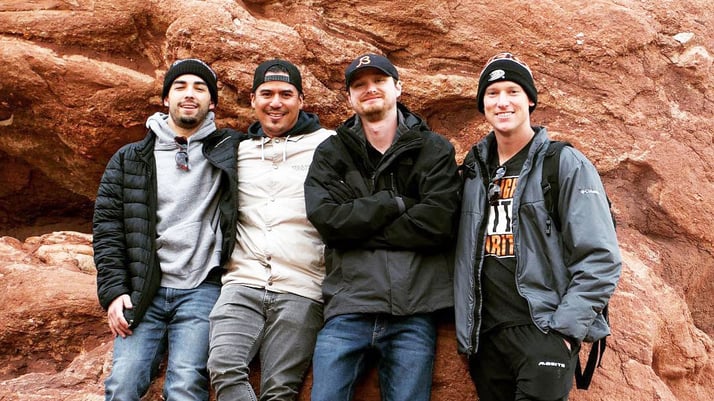 Brian Stewart addressed this question by saying COVID-19 has, "definitely taking a toll on individuals and companies as a whole and a lot of companies have had to make a lot of tough decisions. With Clarity, we are a family owned company with a strong culture that takes care of its people and takes care of their families. That's what clarity is all about and that trickles down to our clients."
Brian goes on to talk about how when Clarity does an event, they make sure the client, of course, is always taken care of because they value their clients each and every time, but the staff is taking care of. Clarity makes sure they have a good work-life balance for all of their staff, all of their team, everyone involved in the project, and really, everyone, with the entire company. Clarity puts people first and culture is what they are all about. Their goal is to give you a remarkable event. Right now, Clarity might have to do remarkable events in a virtual setting or virtual environment, but it's still the same components, still the same thought and process that goes into it.
Brian talks about how people at Clarity might take on different roles from time to time and you may even see him laying out cables, but overall, it's about maintaining operations, maintaining staff, getting people through this and really trying to do business in a different way. Brian rounds out this question by saying how this is a great time for their team to stay in touch with their clients, make sure they are okay and make sure their families are safe. What are meeting planners and event planners doing about their event cancellations?
Brian Lagestee took on this question by saying, "The meeting planners, along with companies like ours are in a tough spot. Their livelihood and their whole career have been based around planning events." Brian goes on to say that right now they are struggling with knowing when they are going to be able to reschedule their events and when they are going to be able to tell their clients that they are good to travel. Brian said that "right now the world is just really consumed with the care of all the people and making sure the spread of the virus does not continue to grow. Talking about when their events are going to be is a necessity, but it's also a struggle and we understand that."
Brian says they are also faced with the hotels and what space is available. Many hotels are shutting down right now so who is available to talk about the events? What does the space look like? Brian says, "If I had an event for 500 or 600 people in a particular space in a hotel, and I need to reschedule that event to a different time, that same hotel might not have the same space available at that exact time." Meeting planners are faced with a lot of questions like this and are basically replanning the entire meeting each time they look at new dates and new times.
Brian says, "It's a struggle in the industry, but this industry has always been really resilient. I am confident once we get some normalcy, and we know when we can begin to gather and meet again that we are going to be able to come back strong. The challenge right now is to work with the planners and the companies directly to figure out what their game plan is." Some meetings are very important, and in that case, Clarity can talk about virtual events or hybrid events. Other events can reschedule for a different time period. These are the different decisions Clarity is talking to their customers about on a day to day basis.
What virtual solutions is Clarity offering for event planners?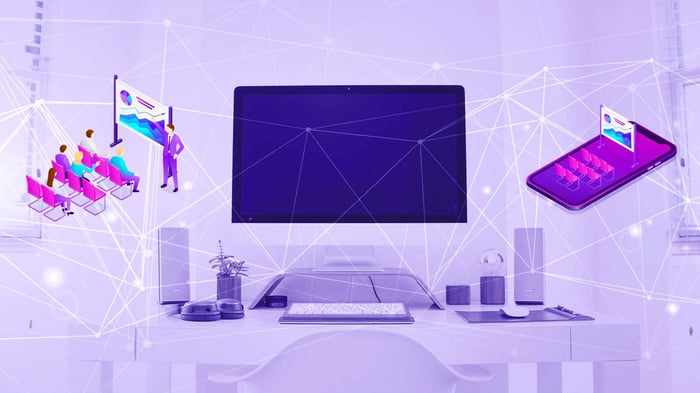 Brian Stewart tackled this question by saying that they are seeing virtual every day from other companies on LinkedIn and in emails, as it's the next best solution today. He talks about how virtual is an umbrella term for video conferencing, web conferencing, and webcasting. Brian said, "At Clarity, we don't necessarily try to stick to a particular platform, we are platform agnostic. We look at what is the best solution for your meeting." Brian says to think of a virtual meeting like any live environment in the sense that you need to have rehearsals, equipment checks, speakers need to be coached, and presentations may need to be run. That's what Clarity is really looking at from a service perspective!
A virtual meeting is very different from face-to-face as you don't get reactions back from people. In a virtual environment, people want to know the support is there and Clarity provides that support. Whether that's setting up the rehearsal a week or two days prior to a meeting, testing everyone's system, or even the day of making sure that support person is on the line for the entire time of the conference and helping out presenters when they need to get into that meeting is how Clarity can show support.
When it comes to platforms, Clarity looks at what's going to be the most effective for your meeting. If you are doing a virtual environment, how do you keep your attendees engaged? There's polling, Q&A, and different virtual backgrounds. These are the types of things Clarity looks at to provide that virtual environment and creative setting. Brian said, "Don't get stuck on a platform. It's the service that has to go behind it, and that's where Clarity focuses on to make sure your messages are getting heard."
What are the various virtual meeting solutions?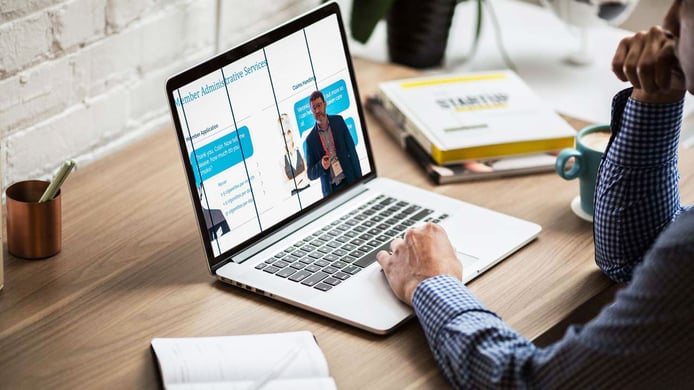 Brian Lagestee answers this question by saying you are seeing the entire world trying to adjust and adapt to virtual meetings, which is putting a strain on the infrastructure. Even Zoom calls are having different challenges with the audio and with the video. Brian talked about how if you watch the news every day, they are using a lot of these same technologies to bring the news to you and you're seeing some of that imperfection.
Brian talks about how some of the things you look at when planning different types of virtual events is how critical is the video quality? How critical is the audio quality? How do you plan for that? How do you make sure you solve for those different things? Brian Lagestee says it can be done! If you are in a house it's more of a challenge, but if you're in a corporate building sometimes you can get a little bit of better quality. Brian talks about how there are a lot of factors when looking at the different types of virtual meetings and what you're trying to accomplish.
Clarity is looking to solve the problem that achieves your goals for your event. In doing that, you might have a scenario where you have a presenter and people are watching a stream. There is also another scenario where you have an interactive meeting where everyone is on a camera and can talk to each other. This scenario has limitations on the size, the number of participants and how to facilitate a meeting like this. Brian talks about how when you are facilitating a conversation in-person, there are a lot of nonverbal cues and you can hear the different conversations going on. When you are dealing with virtual, that is a lot more difficult to do. You need to have a little more structure in your call or meeting to allow for it to be communicated clearly, but there are a lot of ways to accomplish this.
Brian says, "On the more elaborate end, you can create an entire virtual conference where you are walking into your break out room, you have your avatar, you have your computer, and you're able to choose which room you are entering and choosing what session you are listening to. With this option, there are a lot of ways to make it very similar to your meeting. Then there are the more simple conferences where we have people together and have a small break out room." According to Brian, there are a lot of different ways in which you can bring virtual meetings to your attendees and within your organizations to continue the work product that you're building today!
How can you make virtual events engaging for attendees?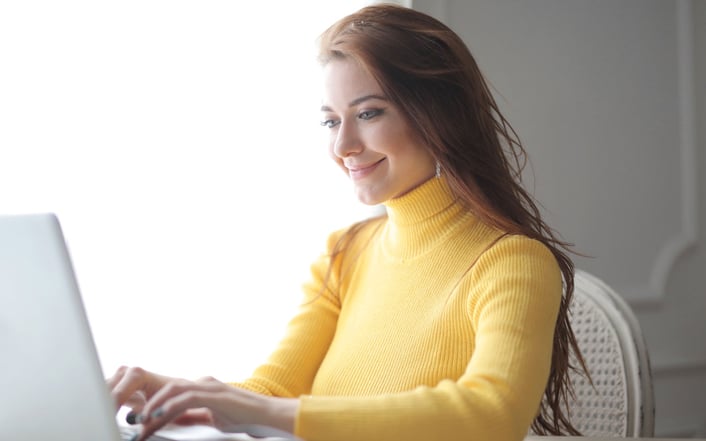 Brian Steward said there are some simple tricks you can do with Zoom to make virtual events engaging for your attendees. There is a virtual background which he said you can expect to see as we continue to do videos every week. There are simple things like virtual background that can enhance a virtual event. There's also attendee tracking where you can see how people are engaged and focused. Brian talked about how it's important to look at the format of the meeting and instead of taking that 8-hour meeting you had before, reducing it down to 3 or 4. This is a tactic Clarity is seeing and suggesting to some of their clients. It's important to knock down the meeting time to be shorter and to have breaks to keep engagement up.
There is also a service component, which can be the moderator for your meeting. It's taking that producer and taking each individual through the show flow. The show flow can maintain engagement during the meeting. Brian said there are a lot of tips and tricks like word plow, gaming, virtual breakout rooms to help keep attendees engaged. Keeping the virtual event scripted with an agenda will maintain attendee retention!
That's how Clarity is Tackling COVID-19!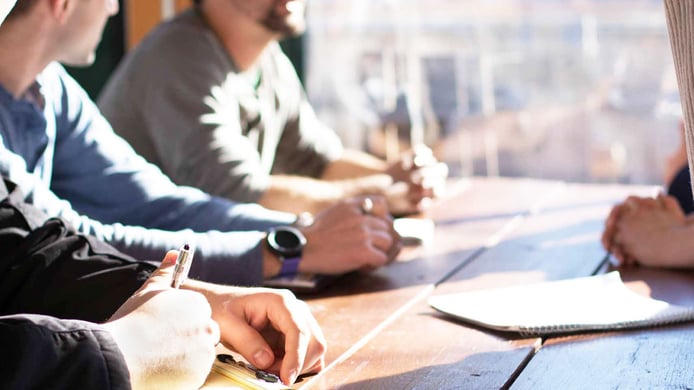 That wraps up our first video in this series! Clarity really wants to drive home the fact that they have made the decision to continue supporting it's family members. Their team is continuing to work on a full-time basis to support the overall event industry. Unfortunately, a lot of people in the industry have been laid off or furloughed and Clarity wants you to know in the meetings industry that they are here and are available to work with you.
No matter who you had to use in the past, no matter where your event was, Clarity has your back. Clarity has worked in pretty much every hotel across the US. They can talk with you about your event, can look at the space you were using, can find out if your event will fit into that space, and can also add a hybrid component to your event and talk to you about what the virtual component might look like. Clarity just wants the industry to know they are here and their team members are available. They have account executives who can help with your pricing and overall package, and they have producers and project managers who can help you with technical solutions, layouts, diagrams, concepts, and rendering. The full power of Clarity is here for the industry and for any of you that are looking for answers as you begin to look towards a future and figuring out what your event will look like.
If you can't get the answers that you hoped because of the different changes people are going through, reach out to Clarity. They can take a look at your event for you and help you figure out the answers that you need.
Brian Lagestee ended the interview by saying, "Our hearts go out to everyone struggling at this time. We really care about the event industry. We love making events remarkable whether they are virtual or they are in person. We hope to help you with your event and we are looking forward to seeing you in one of our cities in the future when our meeting and events begin to come back." Thank you, viewers, for reading! Please feel free to leave comments below or any questions you might want to hear us answer next time and we will be back next week for another video for you!