How to Update Your Meeting Space
by Clarity Experiences, on Jun 28, 2021
It's Time to Kick Pipe & Drape to the Curb!
We don't know about you, but the Clarity team is tired of seeing outdated pipe & drape being used at events. It's big, it's bulky, and you are stuck with the same boring black backdrop that you have seen a million times. If you are looking for a way to get out of the past and upgrade your meeting space and change the environment of your event space, Clarity's got your back! Pipe and drape have been the standard backdrop of the corporate meeting space for years because it's cost-effective, easy to transport, and adaptable to any space. But, times are changing, and it's time to kick pipe & drape to the curb, and upgrade your space in a way that your attendees will notice. Keep on reading to learn more about how Clarity can bring your event to life using new and innovative technology without breaking the bank.
Utilize soft scenic options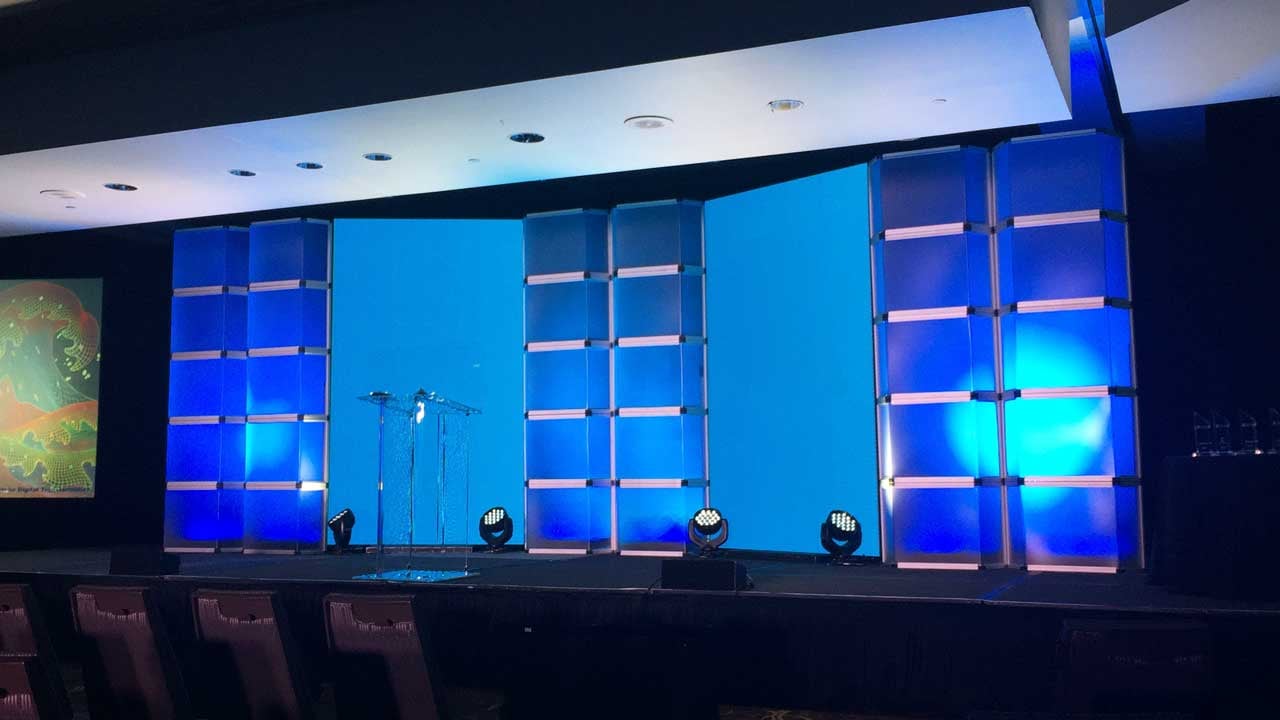 Scenic is a great way to enhance your meeting space on a budget, without having to use pipe & drape. When it comes to scenic options you can choose from different options that are all moldable to your meeting space. Many of the scenic options act like Legos™ or building blocks that allow you to build and customize your event space, regardless of the room size or the layout.
Incorporate custom hard sets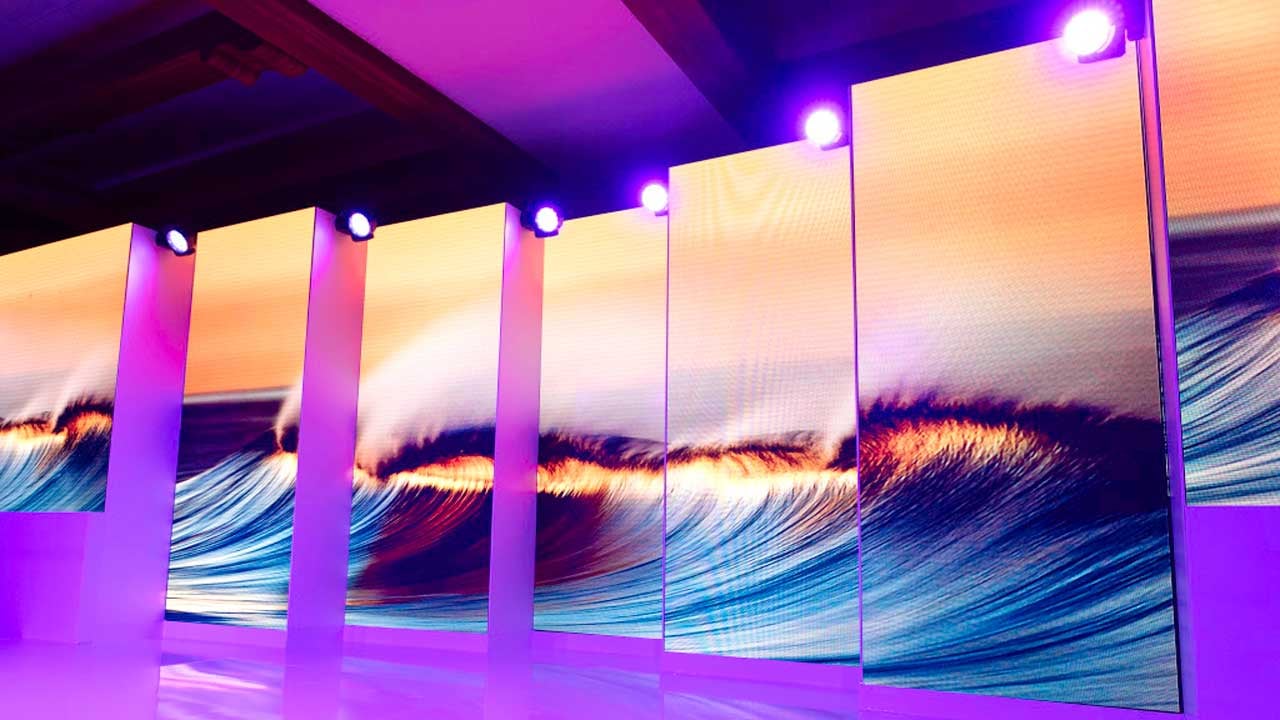 Clarity recommends that you utilize "hard sets" as opposed to "soft sets" (like pipe and drape). Hard sets offer a more elevated brand image and give a variety of surface textures and looks that fit with the theme of the company or event. Hard sets increase the overall impact of the room and elevate your brand and your message for your attendees.
LED walls for your live events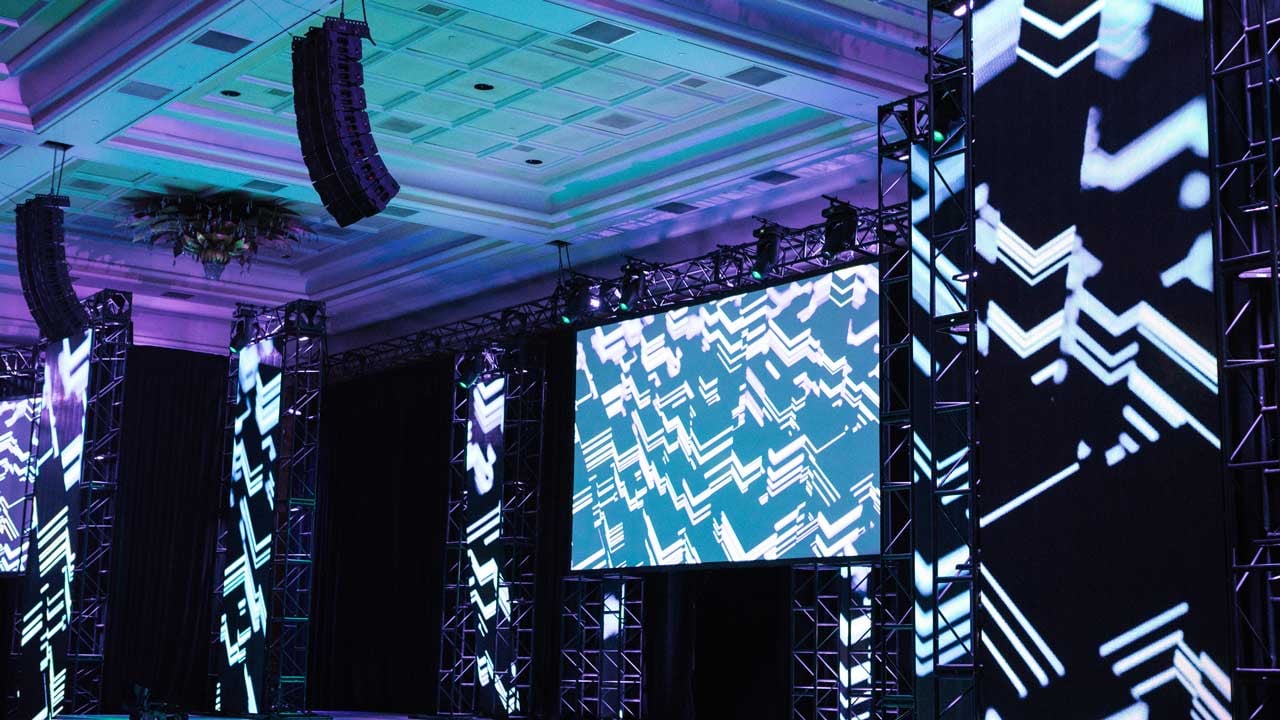 You may be familiar with LED walls, but the real question is, are you familiar with an LED backdrop?! LED backdrops are not only moldable to your event space, they are also moldable to the different rooms throughout your event. You can easily change your LED backdrops for your different conferences and live events to support your brand and presenters, as well as leverage engaging content to grab your audience's attention and clearly get your event message across. One of the biggest draws to LED walls is that they give you the ability to drive your event experience through content, and this content can change from a peaceful nature environment to a branded corporate meeting to a party all very easily and very quickly. LED technology can be arranged in many ways, including non-traditional shapes and sizes that will provide that "wow" factor to your event. Whether you are using LED for your primary screens, scenic, or backdrops, it's almost always a great idea because it gives you the creative content and branding so that your attendees enter a whole new space every time they enter the room!
Props & lighting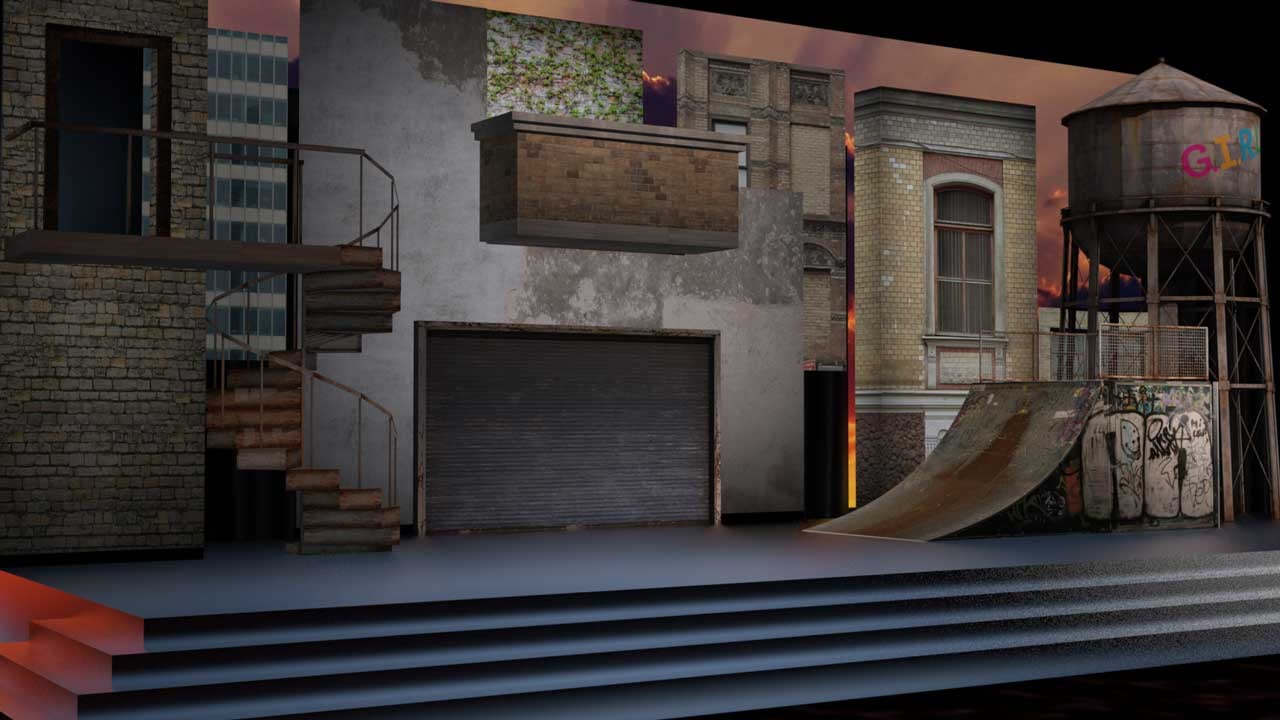 Incorporating props into your stage set will give it added depth and dimension, as well as help drive your theme home. Once you have your theme and props picked out, lighting is going to be your best friend. Having great lighting is the key to having a great event. Lighting sets the event's mood, draws attention to what's on stage, and looks badass overall. Consider kicking pipe and drape to the curb using stage props and lighting for your next event!
That's Why You Should Kick Pipe & Drape to the Curb!
The days of pipe & drape are behind us. It's time to keep up with the times and include scenic options, hard sets, and LED walls in your upcoming live events. Changing the environment of your meeting space will improve the overall impact of your event for your attendees. If you are looking for an AV partner that can help you bring your live events up to date, we've got you. We are a team that thinks outside the box and offers a variety of different services to upgrade your live event, for an affordable price. Schedule a call with one of our team members to have a conversation about your upcoming events!