The Clarity Story - Family, Commitment,Tradition In AV Production
by Clarity Experiences, on Jan 25, 2016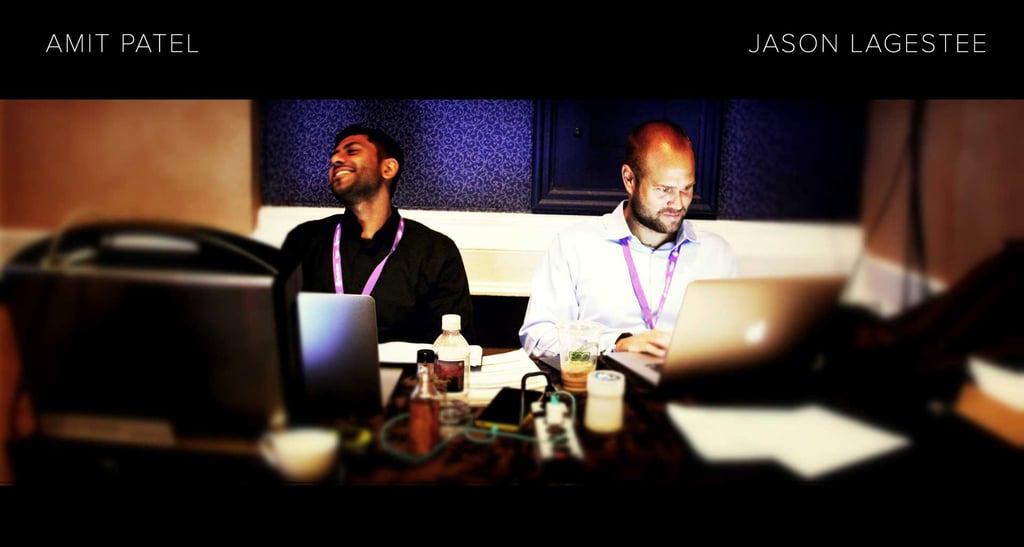 The Clarity Story
With a desire to not accept the same substandard audio JL Lagestee set out to find a better solution. He discovered that while the equipment for live events was improving during the 1980's the technical aptitude of the operators was not keeping pace. It was his passion to bring clear sound reinforcement to the everyday live event. These events ranged from local music concerts to school events as well as Sunday church service. As JL moved into the production industry to bring quality audio visual to corporate meetings and events JL passed on his desire for high quality sound, video, and lighting to his eight kids who all spent some time working in the family business. This passion for quality and creativity lived on as several members of the Lagestee family joined various audio visual companies making an indelible impression on the industry.
JL and his five sons all ended up spending time in companies like AVHQ, MVP, and Total AudioVisual, which eventually were rolled up into the industry giant PSAV. In 2005 Jason Lagestee and Amit Patel felt the desire like JL to create a better experience for the customer and started Clarity Technical Solutions. Born out of a desire to improve the look, feel, creative design, and overall event experience Jason and Amit put together a team of the best live event professionals and began executing high end meetings and events. Over the past 10 years Clarity has continued to refine and improve the creative approach resulting in an amazing live event experience for meeting planners and attendees. Serving the healthcare, automotive, apparel, association, software, and corporate meeting industries Clarity has a broad range of customers that are proud to be part of the Clarity family.

Entering its 10th year Clarity took a look in the mirror and realized they had become much more than an AV company and it was time to share their brand with more members of the meeting planner community. The Clarity story continues with the rebranding of the company to Clarity Experiences along with the appointment of Brian Lagestee as the CEO as of January 2016. Brian has spent over 20 years working in the industry starting with MVP at the Anaheim Marriott then working with PSAV at the Disneyland Hotel. In 1996 Brian took on progressive leadership roles within PSAV eventually leading to the executive team where Brian held several key executive positions between 2005 and 2015.
"Without the dedication and commitment from Jay and Amit Clarity would not be what it is today. I am thrilled to have the opportunity to bring the Clarity Experience to the meeting industry" said Brian. In regards to the future plans for Clarity Brian commented "With the recent addition of Gary Lagestee to the team as Vice President of Customer Development we are now in a position to expand our reach throughout North America. We are just now getting the word out to the meeting planners that they have a new choice in AV providers one who is focused on them, creating memories for their attendees, and delivering amazing events."