What Life After COVID-19 Looks Like
Looking Ahead and Getting Back Into the Swing of Things!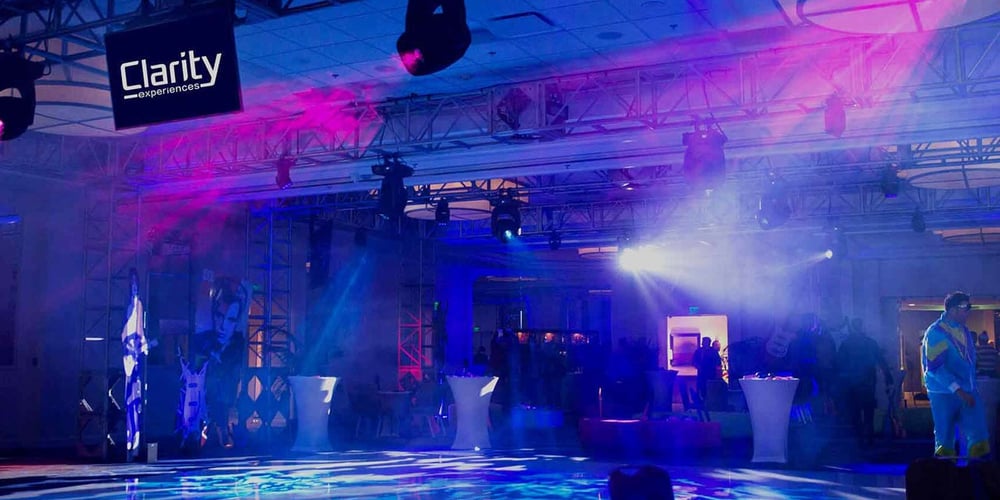 We hope you are all doing well and staying safe during this crazy time. With that being said, we wanted to write a blog that does talk about COVID-19 because of the significant effect it's having on everyone's lives, but we don't want it to be another blog about what COVID-19 is or what's happening in the news. We know we've gotten about a million of those and we are sure you have too. Now, don't get us wrong, it's great to be informed, but we want to start looking ahead to the future and to what life after COVID-19 is going to look like, because believe it or not, this too shall pass. But before we get there, we do want to say that yes...this whole thing sucks. It sucks a lot and it's so easy to focus on the negative that it's all bringing.
BUT, it's also important to recognize that this whole thing is short term and life is eventually going to go back to normal. Live events and meetings will start back up and the event production industry will be back in the swing of things. We want you to know that when that time comes...we're ready for it! We also want to let our customers know what to expect from Clarity in the short term and the long term as we navigate this tricky time!
What the short term looks like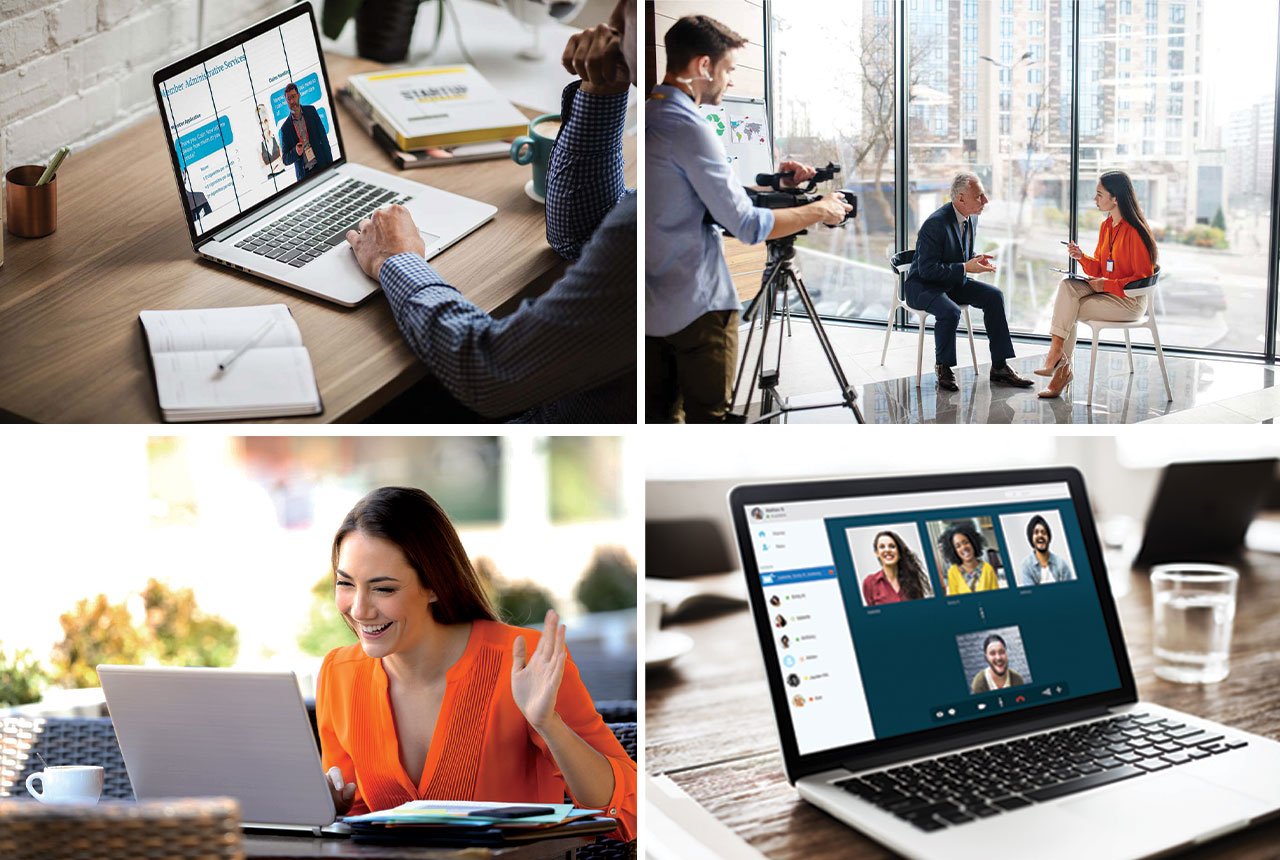 While we sort through COVID-19, you can expect Clarity's short term plan to look pretty similar to how it looks currently. At least for the foreseeable future, we will be operating remotely. Don't panic, even though we are physically remote, we are still able to be there for you with whatever you need. Need help with a virtual event or meeting? We got you. Want to talk about a future live event? We can do that too.
On the topic of virtual events and virtual meetings...for the time being, you can expect to see a lot more of them. With not being allowed to have any gatherings and people continuing to social distance, we are so lucky we can go virtual and keep our work from completely coming to a halt! You can also expect to see many of the bigger conferences that were supposed to happen, switch to being completely virtual so they can still reach their audience. Since there is so much talk on going virtual, Clarity has been getting a lot of interest in educating meeting planning companies on virtual options. We can hold an educational seminar for planners and/or internal teams to teach you and your company all you need to know when it comes to going virtual. If you think that might work for an event or meeting you had planned, we would be more than happy to help you with it!
What the long term looks like
So, that's the short term of this whole thing. But, as we said earlier, COVID-19 isn't going to last forever, as much as it might seem like it is right now. Yeah, it might take some time to sort through it all and get it under control, but it will happen. And when it does get figured out, life will start to go back to normal again.
It might be a slow and gradual return to normalcy and that's okay. We are here for the long haul and we are prepared to stick this out with you. From helping execute virtual events and meetings to starting to plan for future live events, we are here to help you in any way we can. Now that we have talked about what our short term plan is, here is our long term plan and what you can expect from us in the long run:
Meetings & live events will return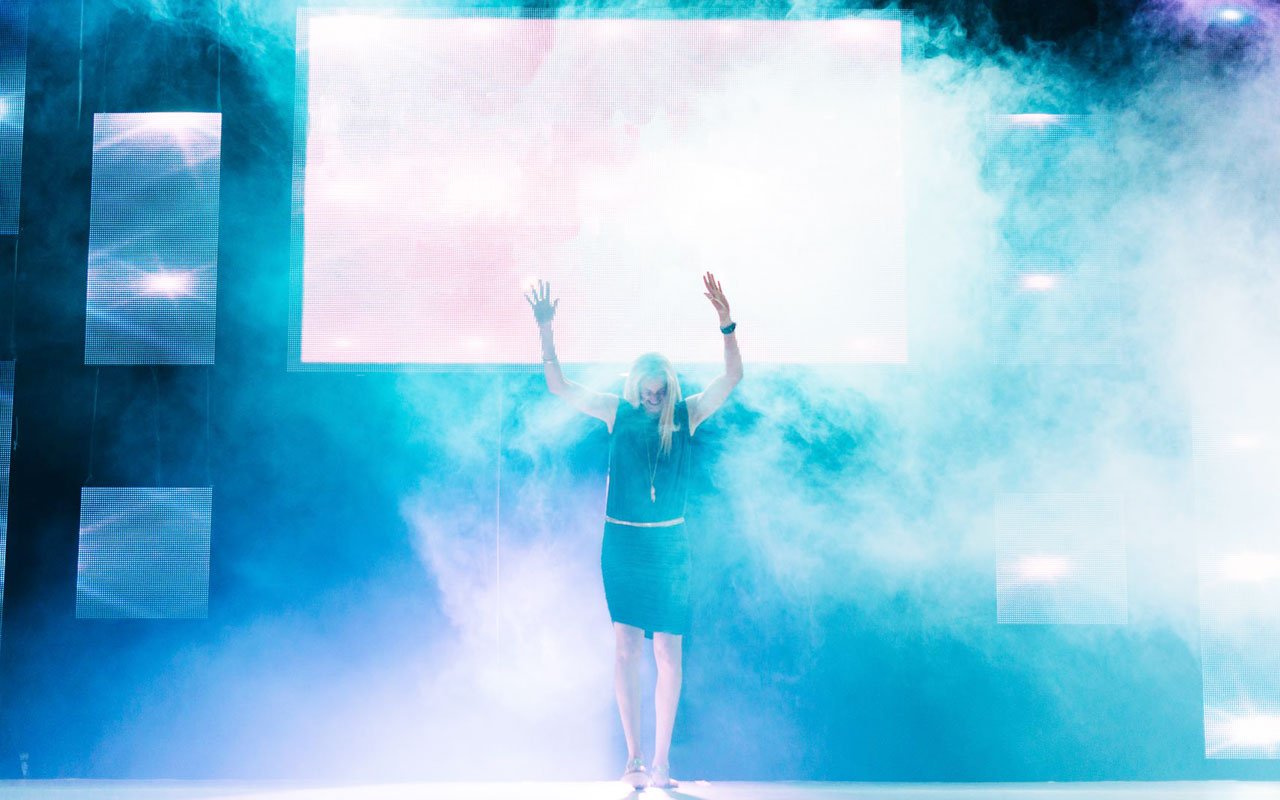 When it comes to looking at the long term effects this is going to have on live events, we expect to see a gradual shift from virtual meetings back to live meetings once quarantine and social distancing is over. We know there are a ton of current events and meetings that have been postponed because of COVID-19 and are potentially being rebooked in the Fall of 2020, which is going to make that time exceptionally busy.
We are here to help you with transitioning back to live events and meetings because doing it on your own can be chaotic and a ton of work. Like we said earlier, we are prepared for a strong comeback. The event industry is a resilient one and we are excited to see what the future holds for this community!
Clarity team can help you plan future events
I can't stress enough that live events without a doubt will live on and Clarity can help support you in starting to plan these future events again. Whether you're starting over or picking up where you left off, Clarity can be a valuable resource for you. We are keeping up to date on what the 2020 trends are looking like in the industry for live events. If you are starting from scratch, we can work with you piece by piece to ensure your next live event is exactly what you are looking for.
If you are picking up where you left off, that's great also! We can help make the transition back to live events a seamless one like you never even left. Not to sound full of ourselves, but we are very knowledgeable in the event industry and we can help you in the different areas that go into a live event. From creative content to scenic staging to exhibits to branding to presentation management to digital signage, we got your back and we are excited to help you!
We can help you find the perfect venue
During this remote time, finding a perfect venue space might not be a top priority as a lot of people are having completely virtual meetings or events. However, once things go back to normal, and live events start happening again, venue spaces are going to be hot commodities since a lot of events are getting pushed back. Clarity recommends securing your venue as far in advance as possible due to the backlog of events that will be looking for space once events come back online...you don't want to be late to the party when things do finally return!
We know the best venue spots in many locations and we can help you start the search and find the best venue for your event. AKA this is one less thing you have to worry about. To take it a step further, Clarity is also here to help with hotel contracts and to make sure rates for exclusive services are fair and competitive!
The Clarity Team is Here For You!
So there you have it! We want to be as candid with you as possible about the current state of the market and what you can expect from Clarity in the short term and the long term. Regardless of whether we are in a national crisis or life has gone back to normal, we are here.
Just like a strong drink, Clarity can make the good times great and the bad times much, MUCH better! If you are interested in learning more about virtual events for your short term plans, or if you want to start looking ahead to the future and talking about live events, we are here and we would love to hear from you!
More Than Just Your Average AV Company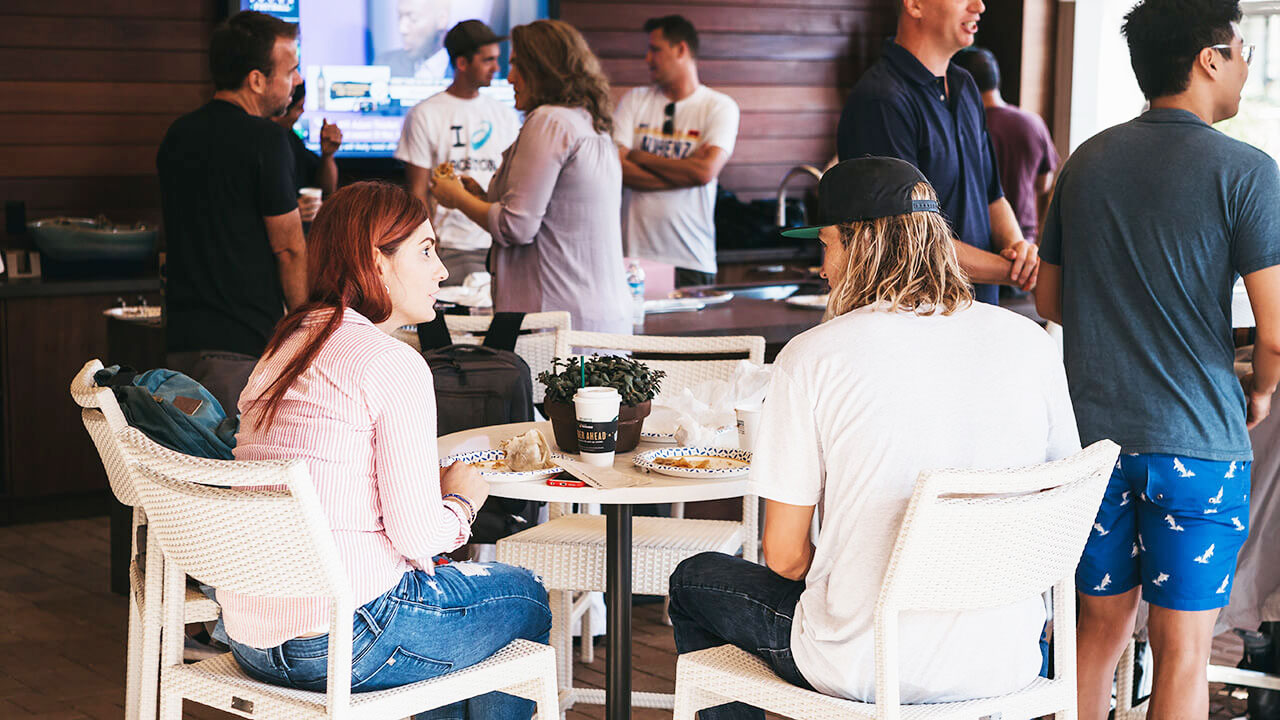 More Than Just Your Average AV Company
Different Roles AV Companies Play in Live & Virtual Events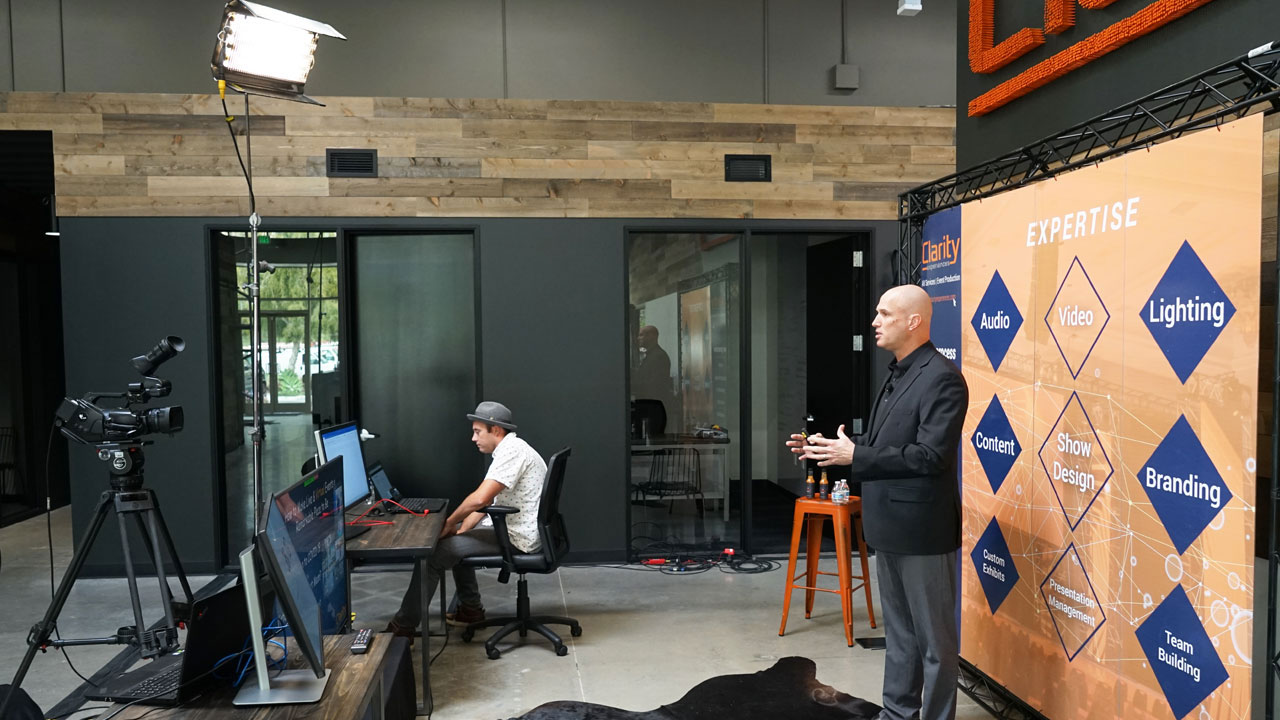 Different Roles AV Companies Play in Live & Virtual Events
How to Bring Your Live Events Back & Out of the Virtual Space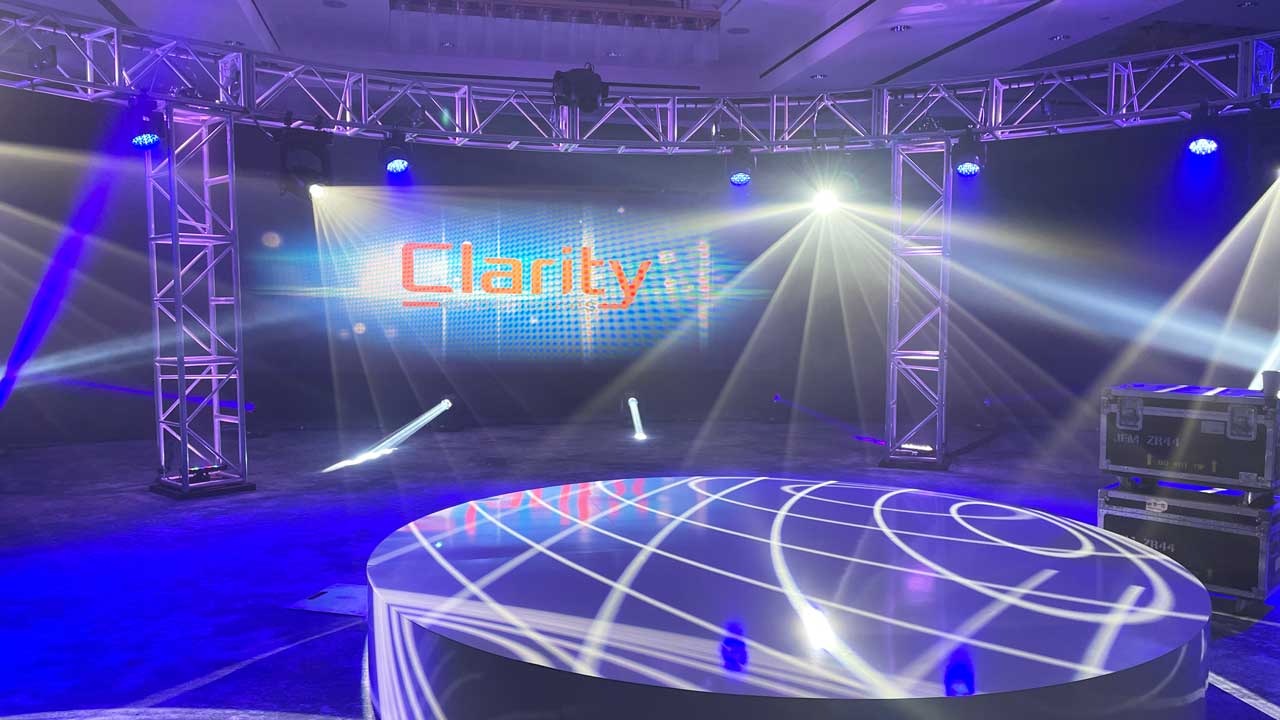 How to Bring Your Live Events Back & Out of the Virtual Space