5 Tips to Extend the Value of Your Live Event
Content Beyond the Live Event Production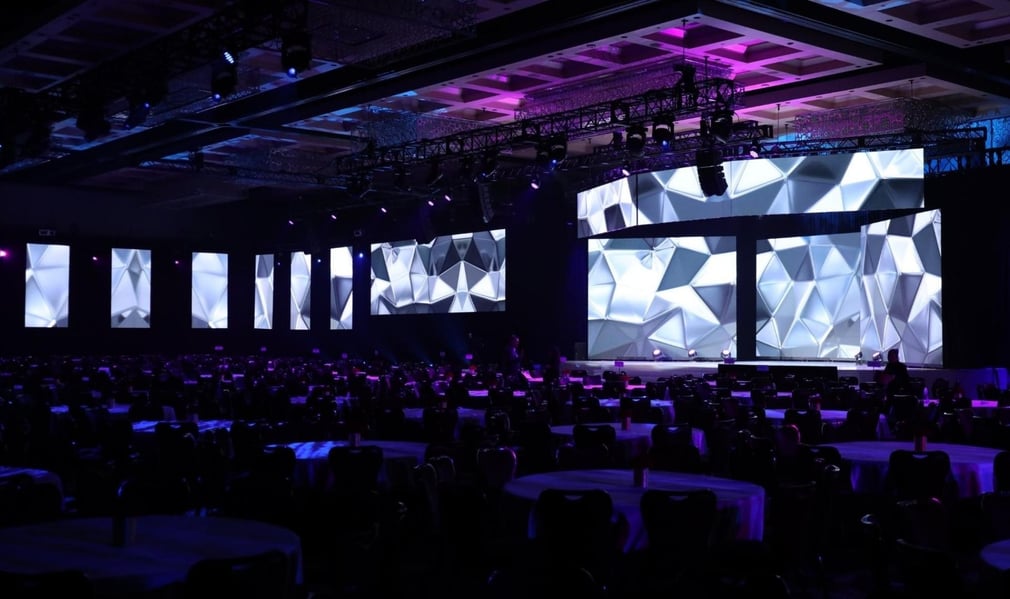 It's that time of the year again; event season! It's time to gather with colleagues and absorb the creative content of the live event experience. Creative Content that took planners countless hours of brainstorming sessions to devise. Once the sessions come to an end, all of that work will be lost with the hope that the event message was good enough to live in the experiences and memories of those who attended.

Now, event planners are looking for new ways to engage with their attendees after the conclusion of their event productions. The perfect way to capitalize on this and get a better ROI would be to creatively share the moments of your event with the world as a form of marketing material. We wanted to share a few tips from our CEO, Brian Lagestee, on how you can extend the value of your content beyond your event.
1. Extending the Value of Your Live Event & Why It's Important
Whether it comes from the perspective of the CEO, attendees, or event planners, live events are a significant investment for all involved. So why is it important to extend the live event's value beyond the event days? You want to increase the ROI from the people who experienced the event and whoever still needs to experience it. Live events embody a feeling that motivates and encourages attendees to act in manners that are incredibly beneficial to the companies putting on those events. We see better team collaboration, more excitement about new products, increased motivation for sales teams, etc. Today, content is the best way to extend that value.

If you carefully plan your live event, it enables you to capture the memories and moments that make the production special. Attendees don't usually remember what they ate at an event, and sometimes won't even remember the city they traveled to for it. But they will remember the moments and experiences from the live event. The way to collect and retain that is to capture the content. The speakers, content shared, along with the great looks and feels go a long way in sparking flares of memories in your audience. Capture these educational and creative moments as best as you can so that post-event, you can use them to reconnect with your audience. This will remind them of the feeling that your company invested and spent all that money to create, further extending the value of the event and its message.
Tips To Remember
Live events are an investment for everyone involved
Plan out your content and think about how you will use it post-event
Capture these creative moments as best as you can
Use it to reconnect with your audience after the event
2. All Things Digital & Accessible: Creative Content is Key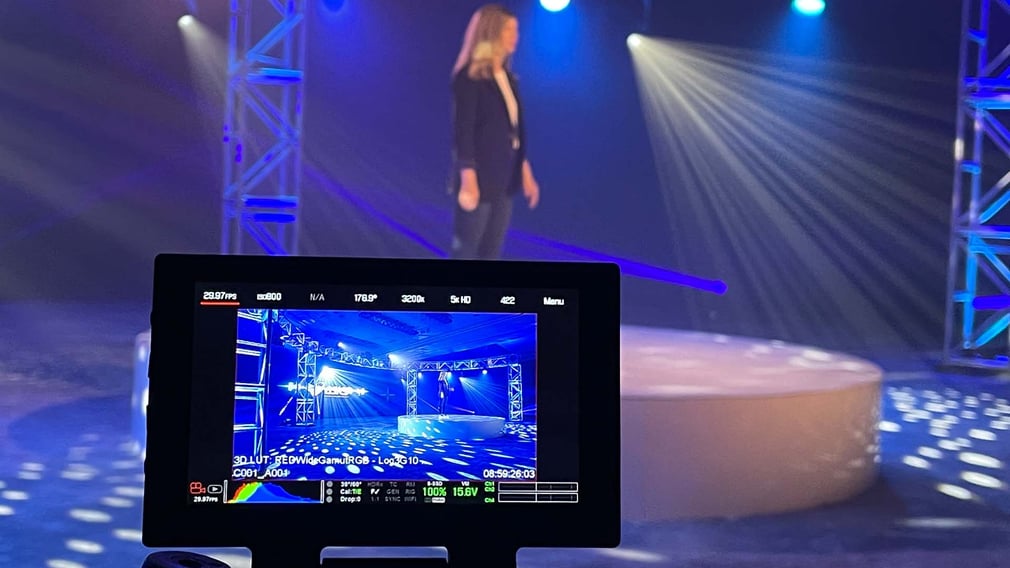 People don't respond to content as much as they used to because frankly, there is too much boring content. People are inundated with content every day. Now that content is constantly all around us in our daily lives, audiences desire flashy experiences to create a lasting experience. It's important to allocate your spend to create something that is more memorable and unique for attendees.

The goal is to get people to willingly put their phones down and capture their attention with a spectacular live event. Corporations are trying too hard to educate, teach, and train their attendees and forget that you have to divert the human brain for people to connect with the message. Creative content is the best way to craft an environment that grabs attention and promotes retention. That content gets repurposed for digital media platforms pre/post-event, to excite people and spread the message of the live production.
Tips To Remember
Entertain your audience to keep their attention.
Use repurposed content to promote your event before and after the days of the event.
Craft an environment that grabs attention and promotes retention through creative content.
3. Utilizing Content From Your Live Event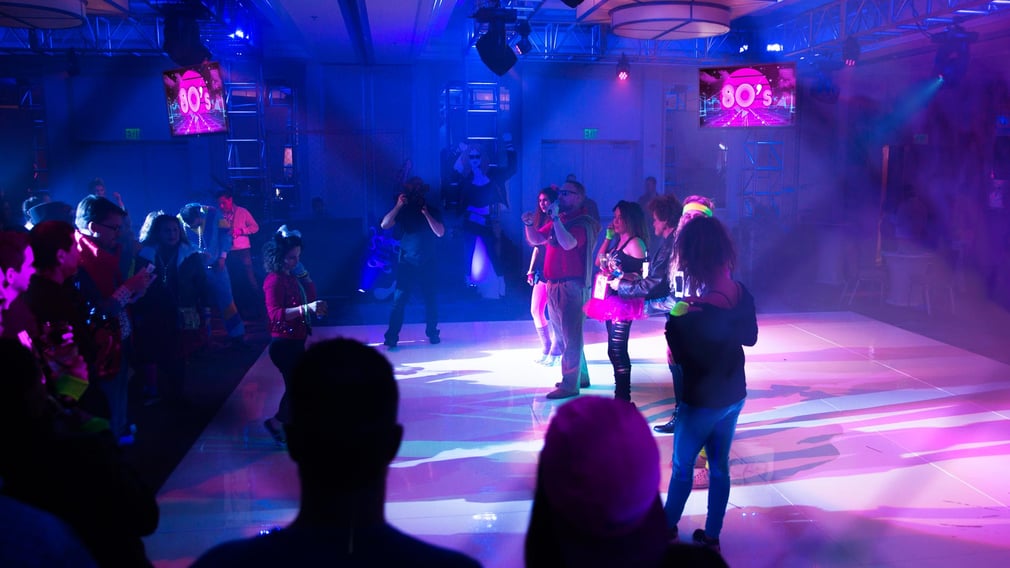 First, event planners should know the ins and outs of their event so they can understand what content to capture. Special keynotes can go a long way in helping your organization share its message. Moments of attendee engagement are also great because they show the spirit of the event. Once all the content is captured you'll need to remember to edit it in a way that's comfortable for people to consume in increments.

Second, planners can secure their organization's investment by sharing the edited content. Post-event, you need to present the content to your team in a fun and engaging way. Send the content out to your customer base, hang up pictures in the office, and send pieces of edited content through your internal community channel/social media. Attendees will see that shorter-form content and generate an emotional response to it, further reinforcing what they learned at the event.

Lastly, monetization is incredibly important when planning an event, as the cost of live events add up quickly. Sometimes, the executive teams don't realize the opportunity cost of investing in the enthusiasm and culture of their brand. If you would like to bring more money in for your event, you can always post your content as paid/OnDemand content. This works best when audiences want to go back and rewatch entire lectures and keynotes. Including access to post-event content can be a premium cost added to ticket pricing.
Tips To Remember
Capture the feeling and mood of your event while recording content.
Edit content in a way that's comfortable for people to consume in increments.
Monetize your ROI and how creative content helps your organization.
4. Creating Events: What Planners Should Keep in Mind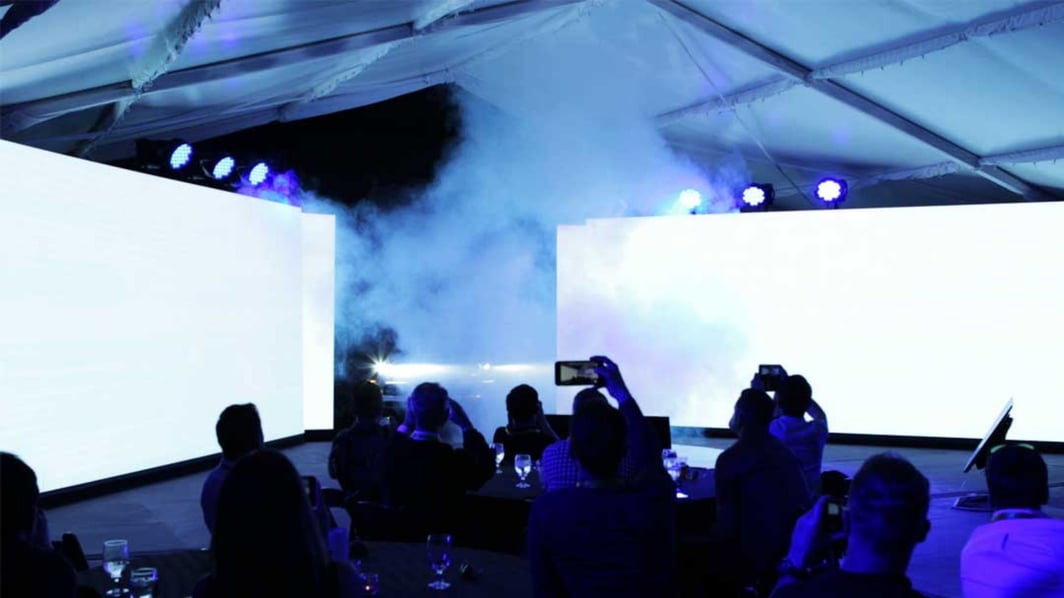 Meeting planners have a demanding and sometimes thankless job. They need to figure out how to cram lots of people into a hotel that doesn't want to give them enough space for the event, figure out meals, breakouts, etc. Event planners should influence the space provided to ensure the event looks great both on and off-camera. An AV production partner is imperative in this process. They can help provide the correct audio-visual equipment and to help edit the content captured post-event. As a meeting planner, it's important to have the end goal in mind so that the AV production company can help them reach that goal.

Planners should remember that post-event content can only be as good as what was created at the event. You want to create an energy that engages those in your audience. The event needs to look as attractive as possible so your attendees can value the quality of your event and your organization's ethos. Off putting AV production that makes your event look cheap, will cause attendees to not remain engaged. Don't be alarmed! Events shouldn't have to be expensive to avoid looking cheap. It's more specifically how all the content and AV are cohesively pieced together that gets attendees to remain engaged (correct lighting, camera angles, layout). Remember this when planning your next event: If it costs (x) dollars to record a room, do it well so that the ROI will be 10x the cost once you share the post-event content.
Tips To Remember
Communicate your end goal to your client and production company as early as you can.
Strike a balance between the size of the room and what it feels like when an attendee enters the room.
Focus on how audiences will engage with your content given the space provided.
5. How Clarity Helps Our Partners Extend the Value of Their Content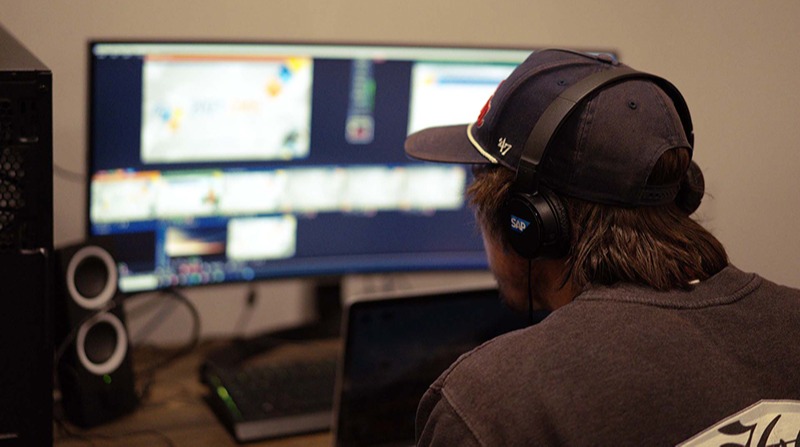 Clarity has a number of clients that use all the post-event content we capture and share this with their internal and external network. They use the content to generate excitement and enthusiasm for the organization and for future events. Because of the way we capture creative content for our clients, they can share with ease and trust that they won't lose the atmosphere of their events. Meetings and conferences have turned into more than enabling continued education and networking. Now it's a show, and Clarity can make that experience spectacular.
Tips To Remember
Partner with an AV production partner that you trust.
Have a backup plan in case things don't go according to plan.
Maximize your ROI by sharing as much post-event creative content as possible with your networks.
Work With Clarity Experiences
Creative content is more than just a logo. It's what engages your audience well past the event days and helps them retain the information from it. It comes from collaborative ideas between clients and the team here at Clarity Experiences. Working with us encourages collaboration, builds a relationship to better understand your needs, and brings a lot more than just AV to the table. We want your live event productions to be talked about! We'll strive to boost your creative content while keeping to your budget and will always go the extra mile to make every event we produce better than the last. Call us today so we can brainstorm some cool ideas for your next event!
What Virtual Event & Hybrid Event Trends are Going to Stick Around?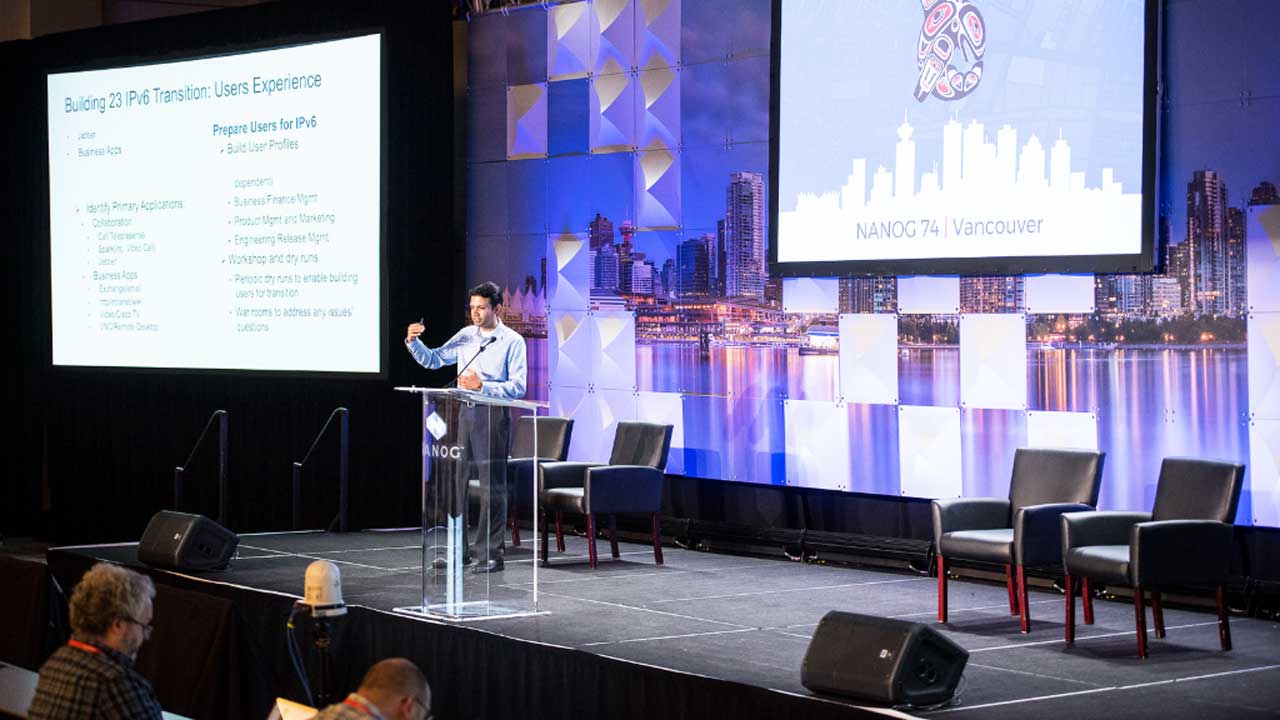 What Virtual Event & Hybrid Event Trends are Going to Stick Around?
Inside Look At A Virtual Event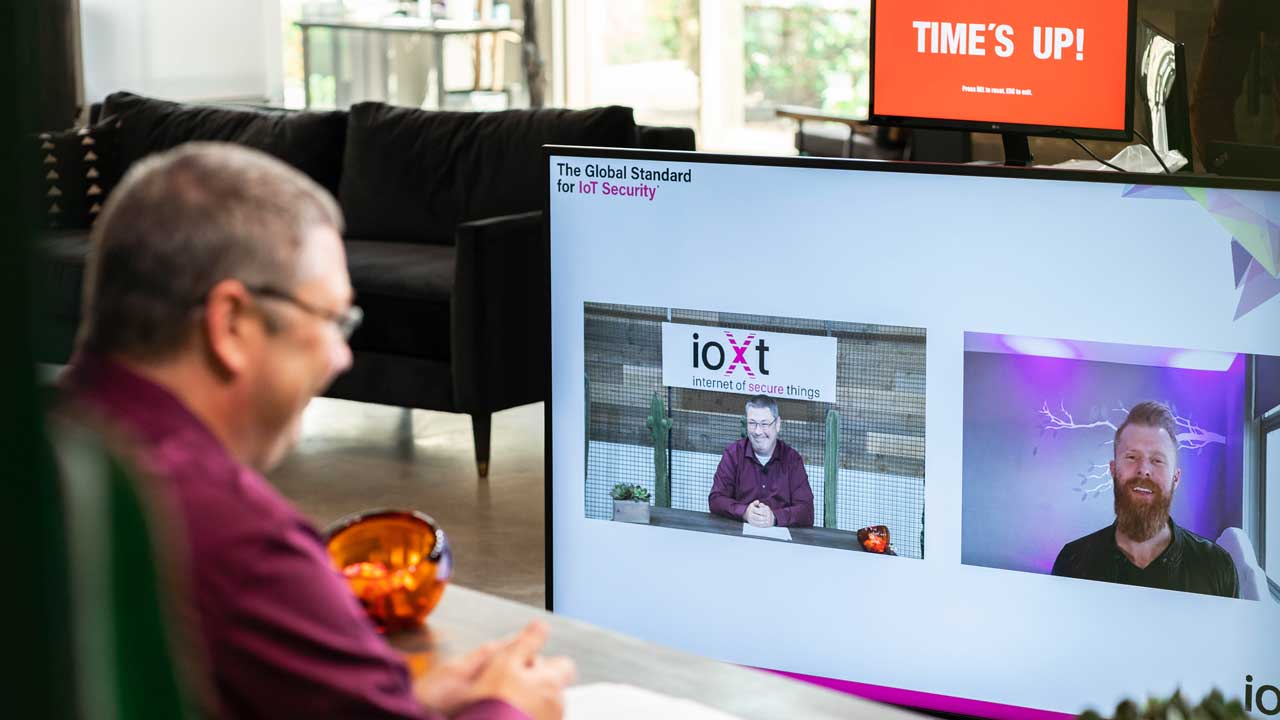 Inside Look At A Virtual Event
Tips and Tricks for Managing Your Event Budget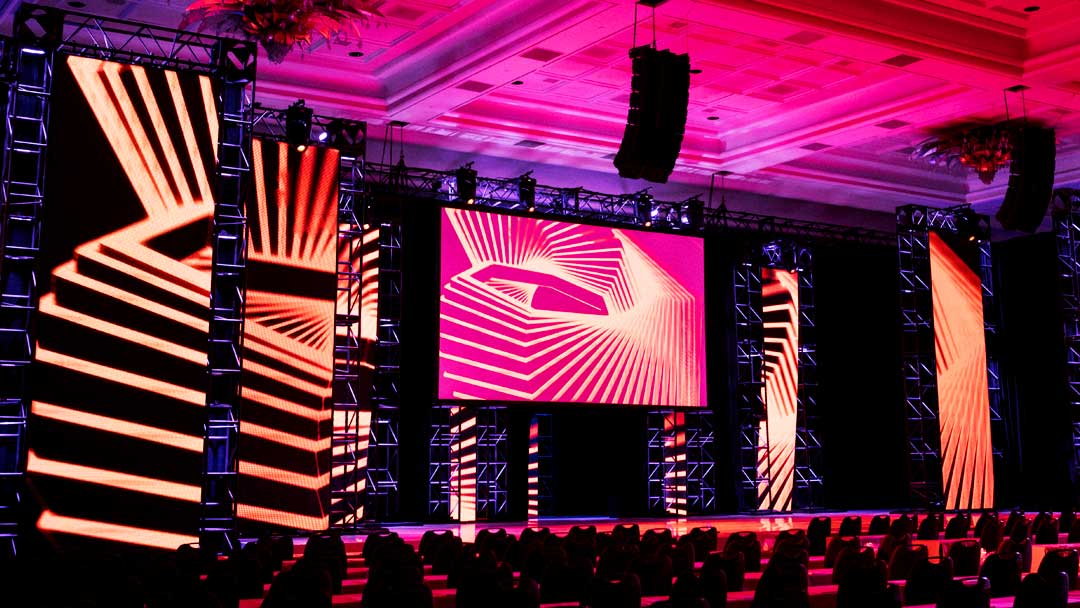 Tips and Tricks for Managing Your Event Budget