Inside Look At A Virtual Event
Virtual Event Spotlight: ioXt!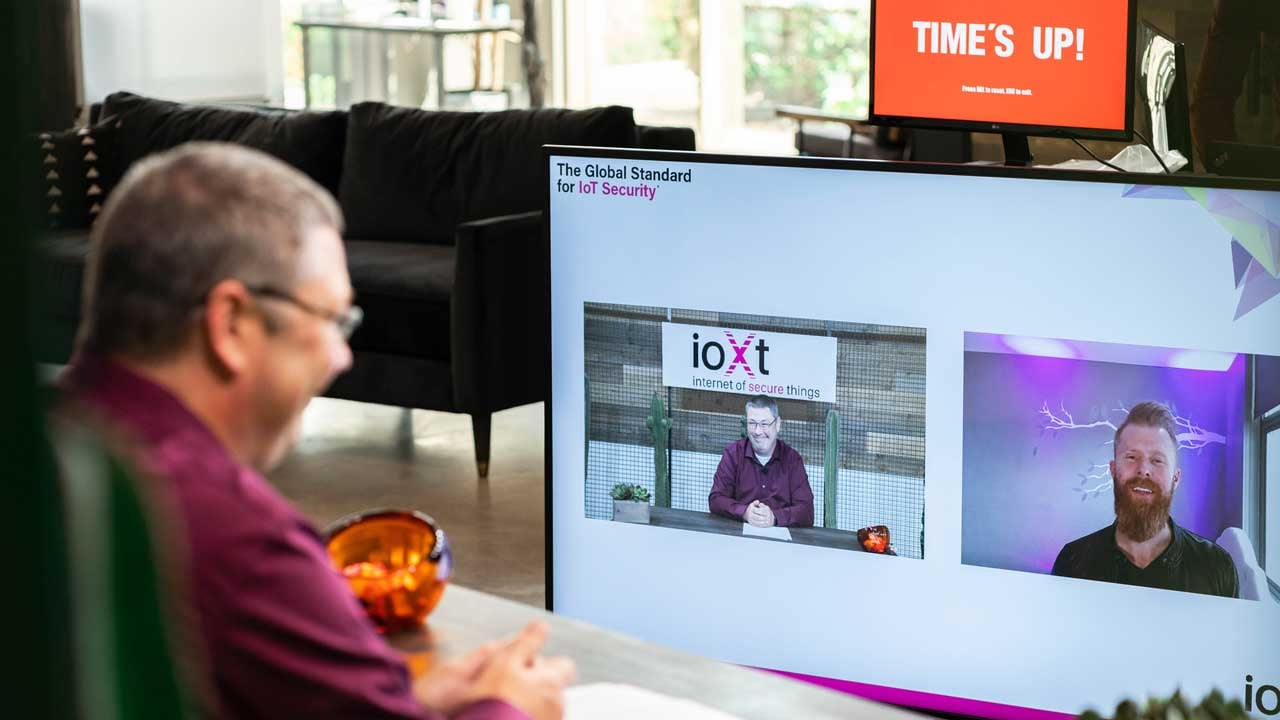 Let's switch things up and highlight a virtual event we recently put on with one of our favorite clients right here in our local virtual studio! The virtual event was with ioXt, which is a security company headquartered in Newport Beach, California!
Their mission is to, "build confidence in the Internet of Things products through multi-stakeholder, international, harmonized, and standardized security and privacy requirements, product compliance programs, and public transparency of those requirements and programs."
We interviewed ioXt's marketing manager to get her insights and feedback on what it was like working with Clarity and what her experience was. Keep on reading to learn the specifics of what their virtual event entailed and what ioXt thought of Clarity!
What is Clarity's relationship with ioXt?
Clarity first connected with ioXt because of our local studio. They are headquartered locally as well and they host live virtual events where they bring in experts from leading technology companies to get in on the conversation around security and building a safer IoT world.
IoXt came across Clarity through a Google search and was interested in utilizing our virtual studio for their upcoming quarterly conference providing engaging content relevant to their members and to increase membership!
Clarity's role in this relationship is to provide the studio environment and technology to produce and stream the live virtual events hosted by ioXt. Clarity also helps them with building and branding landing pages and content editing to make the virtual event remarkable!
What were ioXt's goals for the virtual event?
We spoke with Elizabeth, IoXt's marketing manager, and asked her what the goals were for this virtual event and what they were looking for in a production partner for their virtual event. Elizabeth said that in addition to using a local production company with an in-house production studio and state of the art equipment our goals were to provide an engaging event for our members that run smoothly and fit within our budget, as well as improves the production value from their past virtual events.
As for what they were looking for in a production partner, Elizabeth said that they wanted a production company that had an interactive, robust, and engaging site platform for registrants with chat and networking functionality, uninterrupted streaming with plenty of technical support, a dedicated landing page for our event, prompt posting of the conference recordings, an acting agent to help us coordinate speakers, and an onsite professional studio.
IoXt has been doing virtual events for a while now and wanted to kick them up a notch and create a better experience for their attendees. That's where Clarity came in! We worked with ioXt to create branded landing pages, stream local and remote presenters, and edit and host content for their community to view in the future.
What was Clarity's role in this virtual event?
Initially, ioXt was looking for upgraded equipment and a competitive price point. Clarity provided both of these and so much more that might not be tangible or visible.
Underneath the equipment and price, there are the people that worked together for many hours before the event to get the graphics right, create the show flow, and dial in the logistics for both the rehearsal day and live event day. We provided them our team to make sure their virtual event was done seamlessly.
What solution did Clarity propose they do for their virtual event and why?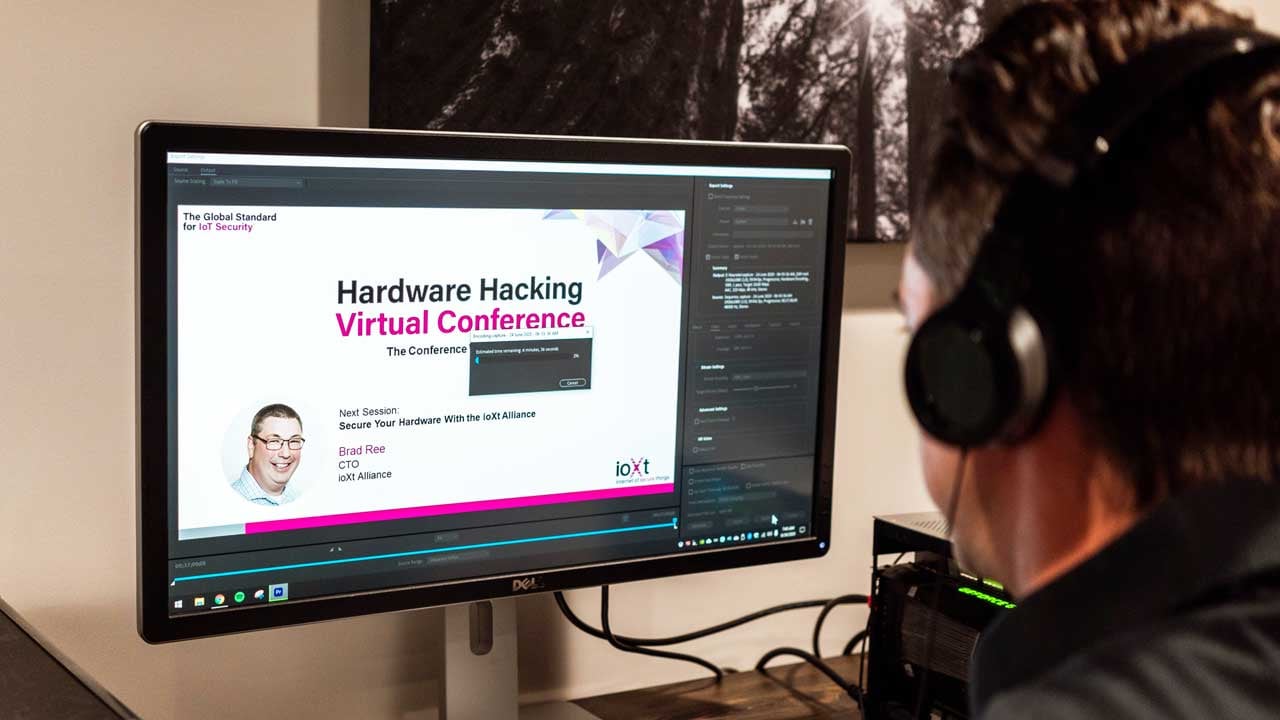 Clarity recommended that ioXt utilize the Clarity virtual event studio in our Lake Forest, California office! We proposed the local virtual studio because we can create a custom environment that aligned with the ioXt brand as well as provide all of the necessary equipment they were looking for.
By using our studio, we can add the production value ioXt was looking for as well as create an inviting environment for the ioXt team to host a successful virtual event.
Clarity note: This particular virtual event was done at our local virtual studio, but we can build this studio anywhere in the country. IoXt just happens to be located in our area, so it was a no brainer!
Details of the virtual event
IoXt took our recommendation and used our local studio, which was the home base for the event! Their host, Brad Ree, was here with us live "in-studio" while we brought in several remote presenters from around the world.
Our team provided pre-event graphics work, the platform to host the live stream and on-demand content, and the studio where it all took place. Our team behind the scenes consisted of a lead producer as well as 3 engineers and 1 graphics position.
Results of the event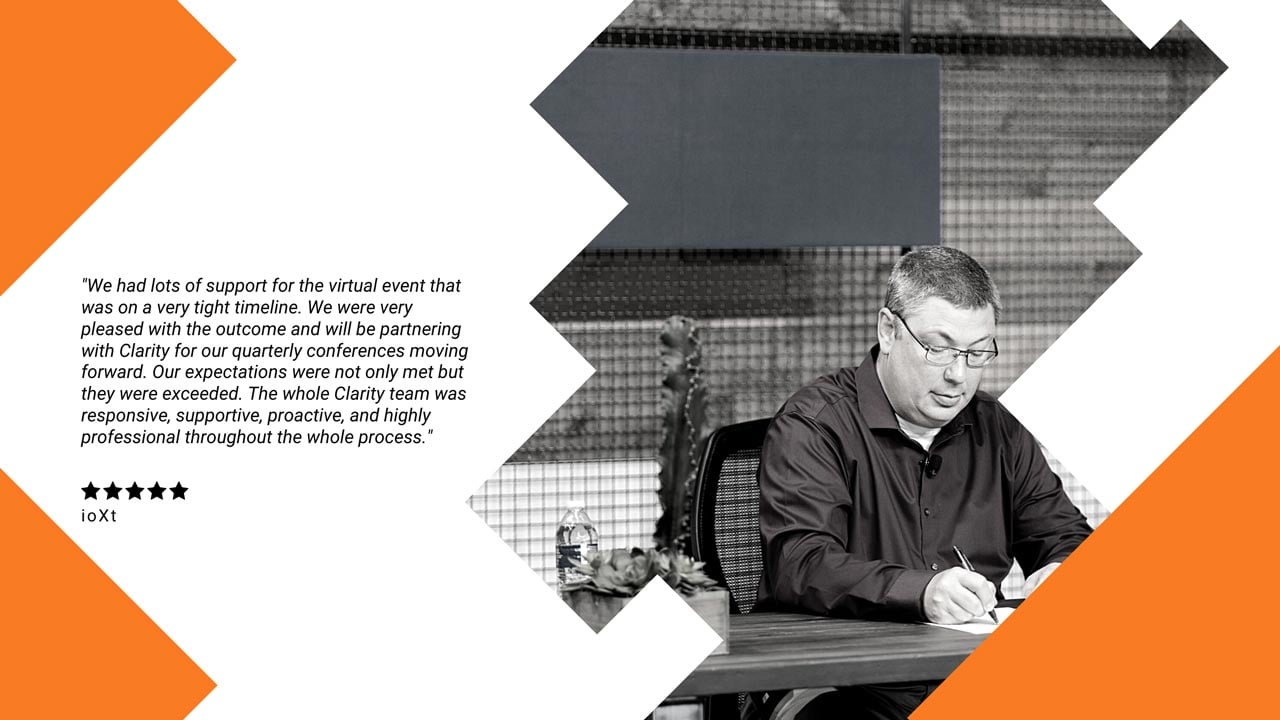 This was our first event working with ioXt and overall, Clarity thought it went very well...and ioXt agreed! Check out what their experience working with Clarity was like in the photo above!
Clarity agrees that the virtual event itself was great, but past that, the beauty of our approach as a company is the long-term relationships that are formed and the potential to continue to improve and engage your audience in different ways as we work together over time! To us, that is the most remarkable part!
Clarity Can Help You With Your Next Virtual Event!
There you have it! A virtual event case study that you can relate to. If you are local, you can utilize the Clarity virtual studio just like ioXt did. If you are nationwide, the Clarity team can travel to you to make this a reality. If you are interested in learning more about our virtual studio or would like to work with us on your next virtual event, give us a call today!
Virtual Event With Caspian Agency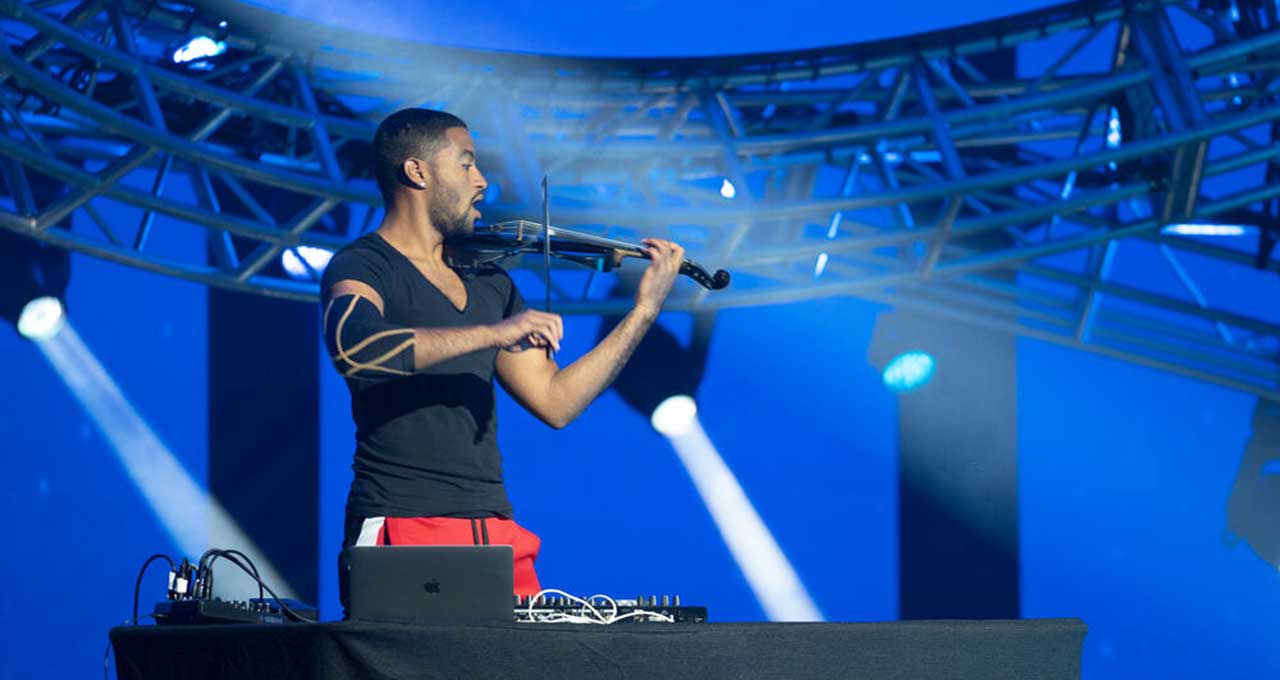 Virtual Event With Caspian Agency
Clarity's Top 5 Virtual Events Of 2020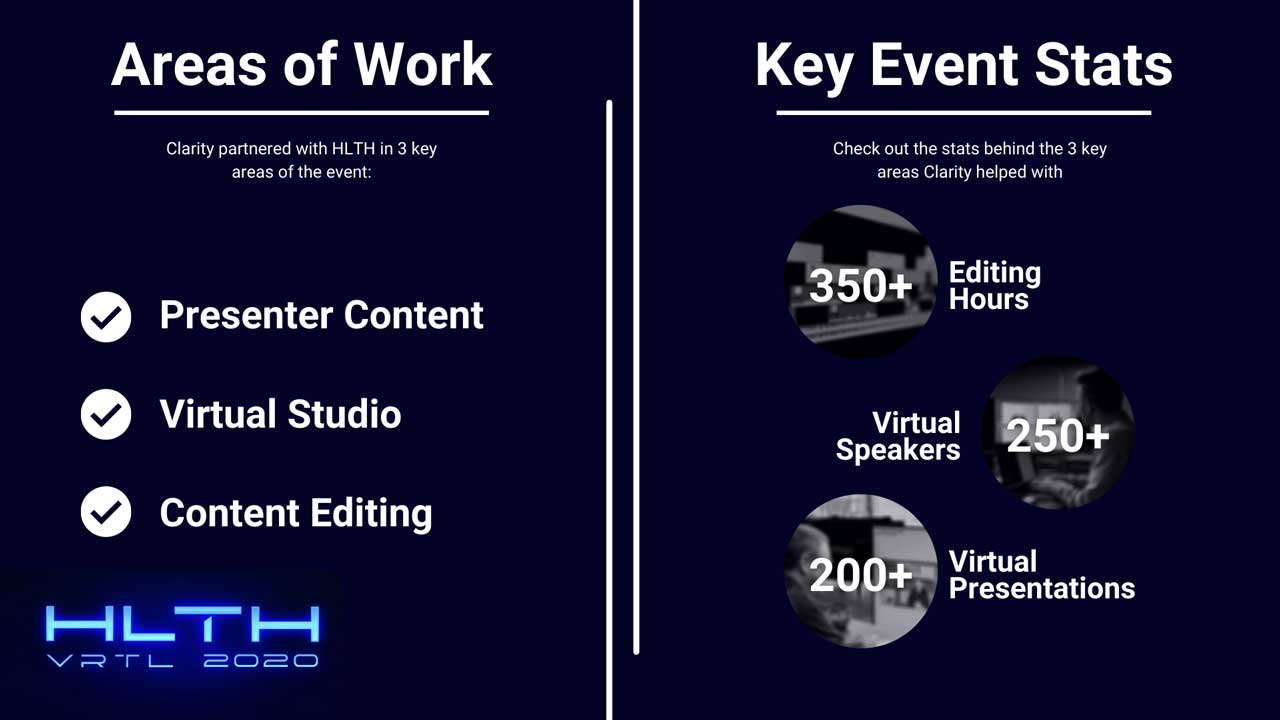 Clarity's Top 5 Virtual Events Of 2020
Clarity's Custom Virtual Event Platform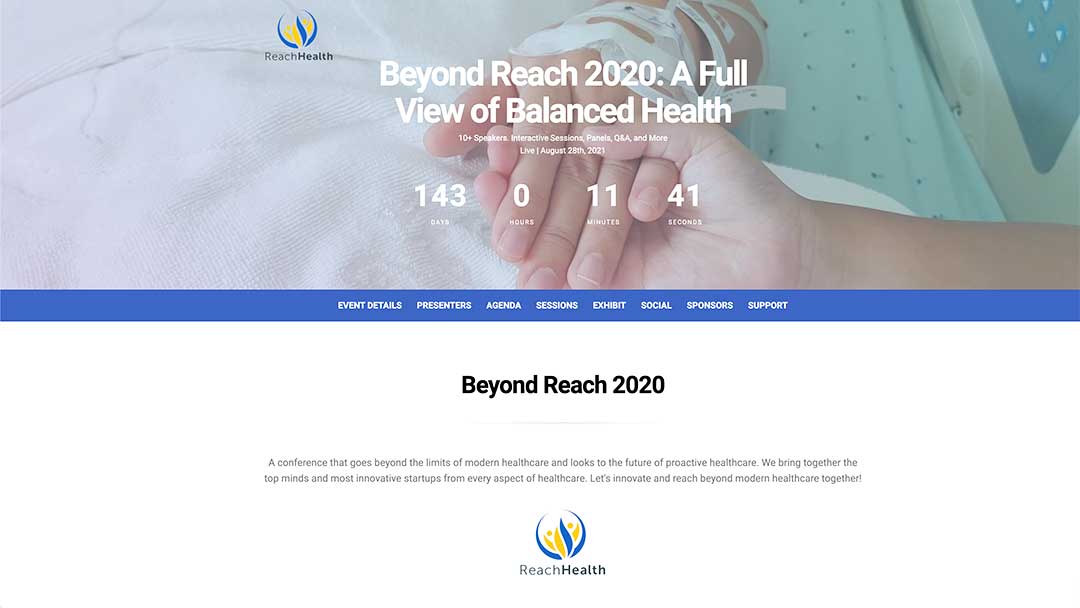 Clarity's Custom Virtual Event Platform