Virtual Event With Caspian Agency
Virtual Studio Benefits
Hi everyone! It's Brian, CEO of Clarity Experiences! Today, we are here with Heather, CEO and founder of Caspian Agency, an event strategy and production company, and Jennifer, Account Executive and Content Strategist at BMG Marketing. We are going to discuss events, meeting planners, and attendees, and talk about how they might be experiencing this time and what they are thinking about the future and what they can do to add value and truly make events remarkable for 2020 and 2021!
What has been your personal experience with virtual events?
We are going to begin this interview by talking about our different experiences with virtual events over the last several months and how it's different from live events.
Jennifer: "I've experienced a lot of different live events in my career and they are fun because you get to go travel and see and network with other people in your industry. A lot of my virtual event experience has been with Clarity, which has been great, but unfortunately, some of the other virtual events I've attended don't always hold my attention. This is mainly because they feel like a Zoom meeting, with not a lot of engagement, nothing catching your eye, no excitement, no entertainment, no celebrities or anything fun like that."
Brian: I've experienced a lot of the same things Jennifer is talking about. I have seen virtual events that have tried to replicate the live event agenda in the virtual space, which isn't the best decision because being at home is a much different experience for the consumers and the audience. Another thing I've seen with virtual events is a lot of presenters that are close up on the screen, which makes it harder to engage for a long period. I've also experienced virtual meetings where there are some technical challenges or their presenters are not comfortable behind a camera.
On the positive side, people have been able to connect much quicker and some meetings have been able to involve more people from different parts of the world. So, there's a positive side of the virtual events that I've seen, but the execution and the engagement haven't always been there for me. Heather agreed that there's been a disconnect and if you try to keep the live event agenda the same in a virtual environment, it becomes clunky.
How does the audience consume virtual events?
Brian: If you have a panel discussion or a keynote speaker, the audience consumes it differently. What I have experienced is a lack of energy and engagement. A lot of that comes from a lack of understanding it as a different vehicle and understanding that if you're going to share your message, you might need to bring some talent or excitement. This is a new way to attract the audience members in being interested in what you have to share with them.
Heather: "I agree with that and thinkTED talks are a great example. Ted talks use keynotes, but when they are online and on a screen, they're very short. You don't ever see a 45 minute TED talk. With that being said, their keynotes get millions of views, so you know the model can be done."
Brian: It's important to note that in live events, the presenter has the environment to work with and the environment often creates energy. In a virtual event the presenter has to carry that energy, which can sometimes be difficult.
How do you bring engagement and energy to a virtual event?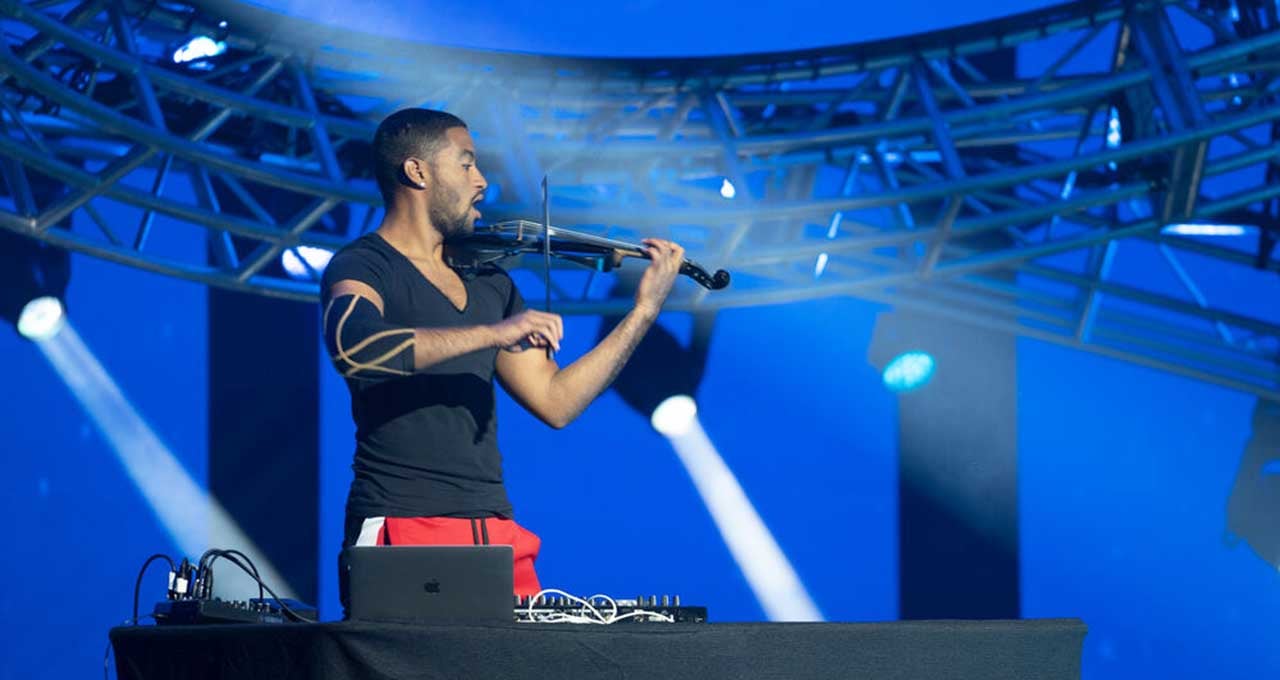 Jennifer: "I have seen a few virtual events bring engagement and energy through music, and even the type of music you choose sets a tone. When you're sitting and waiting for something to start and you are hearing or seeing something engaging versus only seeing a blank screen or a countdown, it makes a world of a difference. If you're not engaged from the beginning, it's going to be difficult to stay engaged throughout the event once the person starts presenting. To put it simply, it's really important to kick off the event the right way."
Brian: Even today for this discussion, we could have done it in a smaller area with just a Zoom call. But instead, we chose to be in this environment, because it creates a better engagement for the audience members. The audience can see what's happening and their mind is engaged with the content and the discussion. Just by elevating the look of your background and the look of your space, we've seen a tremendous response.
On that note, our event planners have told us, "we don't know how to do this, we don't know how to get the engagement, or we can't charge for the engagement." There are answers to that, and in my opinion, we just need to reinvent ourselves as an industry and embrace some of these things like bringing a well-known name, a celebrity, or bring somebody to your event that's going to create interest and keep people that are sitting behind the screen from getting bored.
Heather: "I agree that this is a huge role for event people and said that she is frequently asked, how do we get people to stay? She said that a better question would be, how do I get them to leave? To Heather, it's how you make something so addictively awesome that your people are not only engaging, they watch it again, or forward it to a friend, or tweet about it."
How can we bring back the business model to virtual events?
Brian: Hollywood is full of entertainment and now we have these virtual events that need to gain that same level of interest. I want to talk about how we can move that and how we can monetize it. One of the greatest challenges that our customers have faced in the last six months has been the financial business model of events.
We are in a virtual world until things change and the live event business model has fallen flat. I want to talk about ideas on how we can bring back the business model to virtual events and how can we create value and money flow from the attendees, sponsors, exhibitors, and companies to move back to a way in which everybody is generating value and gaining financial benefit from being part of these events.
Jennifer: "People need to benefit from a financial perspective. The dollars in a virtual space might not be as great as a live space, so trying to find talent is important. Who you have as your keynote will make someone see value in purchasing a ticket for your event."
Heather: "That's a good point, it has to feel like you're getting some sort of a nuanced experience that other people aren't getting. I would push my sponsor to make an ad and play it before you hear the awesome keynote. I also think as far as monetization goes, we need to step up our game as an industry. We are going to have to study personas, study marketing, and look at who the audiences are and figure out how to meet that need that they have. If we're the people that connect people to a business, we're going to make a lot of money, and I see this as a huge opportunity for my industry.
How do you sell your value in a virtual event?
Jennifer: "When you provide someone instant value, not only are they willing to pay for it, they'll also probably come back. The more value that you can bring to your attendees, the more they're going to come back, which creates a revenue stream that didn't exist before. When you go to a live event and you're not given the value you were expecting, you probably don't spend the money to go back."
Heather: "I agree, if I knew online that somebody was making it worth her dollar and she could customize her path and create this hot network of people that then she got to see them, that live event is now more important and more valuable. This sets everybody up for success."
Jennifer: "We have all the technology to do that now. We have social media platforms that tell you what you need to know about everyone. You can take surveys or polls, and you already fill out a form every time you sign up for an event, so it's just about adding information there so that you can connect that person to the right event and to the right speaker or audience."
How does the attendee role change in a virtual environment?
Brian: We have been talking a lot about the planner role and how the planner has to make all this happen. I also believe that the attendee's responsibility has changed significantly. In a live event, you would wait to be entertained or wait to be seen by somebody that you know. Now, as an attendee in the virtual environment, you're investing your time and you're going to get out what you put in, which is typical in all areas of life.
Jennifer: "On the attendee side, one thing you can do for engagement is to set a goal for yourself. If you're signing up for these virtual sessions, set a goal and that will help keep yourself engaged in what's going on, especially if it's a goal that you can apply in your job or whatever projects you might be working on. This is a good way to stay focused when you're taking the time out of your workday to attend these virtual events."
Brian: In addition to coming up with a goal, I think it's also important to come up with an objective. In a live event, your whole day is spent there, whereas, at a virtual event, attendees are attending an event part of the day, which is important to think about when creating the agenda. Long gone are the days in which your virtual event will last all day or even two or three days in a row.
I know a lot of people reading this have these long events coming up in September and October. I'm going to challenge you to make it shorter. You can maybe longer in duration over weeks or months, but touch your audience differently because they are working and not just attending your event.
Live versus pre-recorded content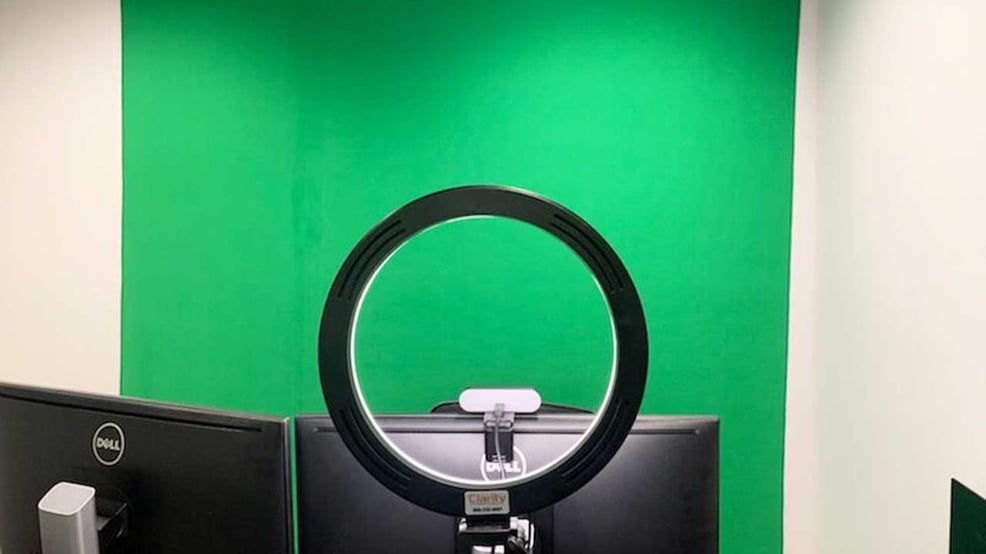 Heather: "I am challenging a lot of my clients to think about when something has to be live versus recorded. If you have to interact with someone, then the content can't be recorded. But recorded content can be much better and more robust, saving those precious moments of interaction to craft them appropriately."
Brian: You can make pre-recorded sessions feel more engaging by using other technologies. The words I like to use are relevant versus live. The topic should be relevant, current, and engaging. It doesn't matter if it was recorded this morning, yesterday, or a week ago. If it's the first time that the recording is being broadcasted, it's live, it's real, and it's relevant.
My advice from a quality and an experience of your audience perspective is to do them a favor and consider recording as a good alternative or as a good proportion of your event.
Working with sponsors in virtual events
Brian: I want to go back to sponsors and the financial side. How we can get more cash and money flowing through these virtual events is through sponsorships. There are a lot of companies during the pandemic that are doing well and are looking for any way to place their products.
If some of these large, well-known brand names need to go virtual, they can create a lot of value by doing product placement as well as with commercials. Our planners and our corporations can embrace some of those ways in which to generate a little bit more financial value through that whole business equation that's been turned upside down.
Navigate from today to the future by embracing partner collaboration
Brian: As we've deconstructed the current environment we're living in, I want to shift gears and talk about the future and how we navigate on from today. One of the words I like to use is "embracing partnerships". We've done more in the last four months with new people like Heather, Dave Meltzer, and anybody who is willing to share their ideas, their energy and is positive during this challenging time. Creating partnerships has been how we've navigated through these uncertain times, and it's been refreshing and exciting. I also think it's what will help define future success.
Heather: "My company is partnering more with technical teams that they haven't before. Our old business model used to be, "you hire us, we'll hire all the vendors, but all the vendors are paid for by the client." We were very agnostic about the vendors, for the most part, but I am finding that it's working a lot better than when everyone was doing their own thing."
Jennifer: "Everyone's experiencing what's going on in the world together and everyone's experiencing the troubles and the different struggles to get through. It's really exciting to see more partnerships happen and it's spurring more creativity out of everyone to either pivot your business model, come up with new products or come up with new ways to work together. When you have that, you're sticking with these different partners, which creates trust and helps build relationships, which can put your mind at ease with having to think about all the other craziness going on."
Brian: The benefit and the value of these partnerships are expanding your network, expanding what your company can do, and finding a service that can generate some value during this time.
What is going to stay when normalcy occurs?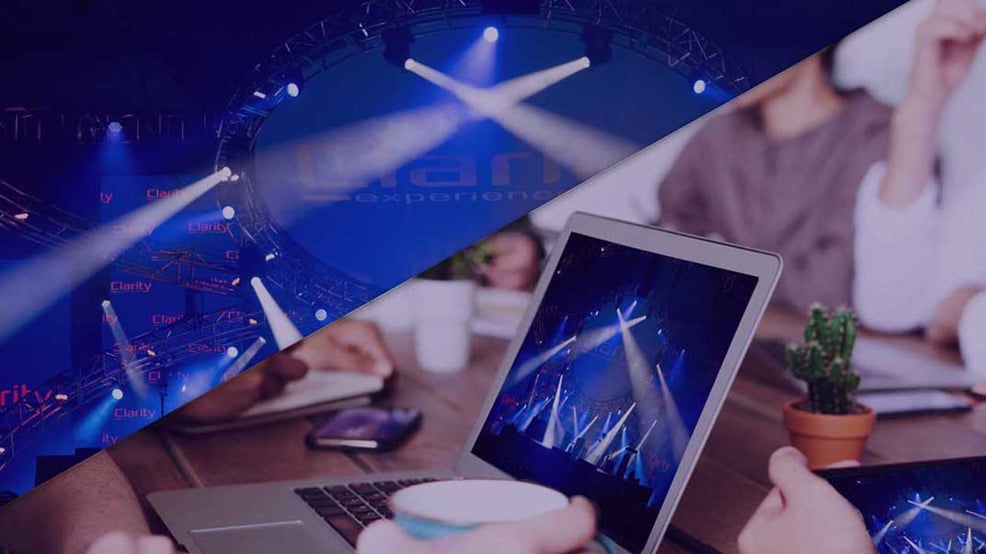 Brian: Next, we are going to talk about what may stick with us long term, even after there's a vaccine and after we've solved this as a world, and are back to meeting as normal. I believe that we as humans need to meet together. We are social creatures and that's been part of who we are as a species for our entire existence and is necessary for the human experience. I believe that we will have events and gatherings again, it will just come to be at the right time.
Heather: I think what will stick, which I'm excited about, is the idea that we can be expansive with our content, so if someone is sick at home, they can still participate and watch our content, which couldn't happen before.
I think the other thing that could stick in the future is getting people together in smaller groups. I think you're still going to see events that have a massive general session with breakouts, but maybe there's this new thing called pod groups that reflect that intimacy of human connection."
Jennifer: "I agree, I love that idea of rather than a huge hall of networking, figuring out who you can pair together that have similar interests or goals, or maybe different ways to help inspire someone. These smaller groups are going to be way more beneficial to the attendees and they'll get value out of what they're attending.
Along the lines of content being available to anyone, not everyone can afford the time or the money to go to some of these events with how much the tickets cost. I see creating a virtual package with your live events being a huge part of the future, which is an additional revenue stream that we haven't had before."
Brian: I'm excited about where things are going to be without dismissing the pain that a lot of the meeting planners and events are in today. I believe that as soon as fear subsides, there's going to be a resurgence of the need to meet again, and it may happen slowly throughout 2021. I also believe a lot of hybrid experiences are going to happen as well.
So as a planner and as a meeting professional, those are the different things that you can think about and strategize, but most importantly, take care of yourself and make sure you monetize your value as a planner.Make sure you can then create your revenue model, because without you, these events aren't going to happen.
Clarity Experiences Can Help With Your Next Virtual Event!
That's a wrap on our discussion with Jennifer and Heather on all things virtual. Thank you to everyone who tuned in or read through our discussion. We look forward to talking to you again soon, and if you have any questions regarding anything virtual, reach out to Clarity today!
How to Bring Your Live Events Back & Out of the Virtual Space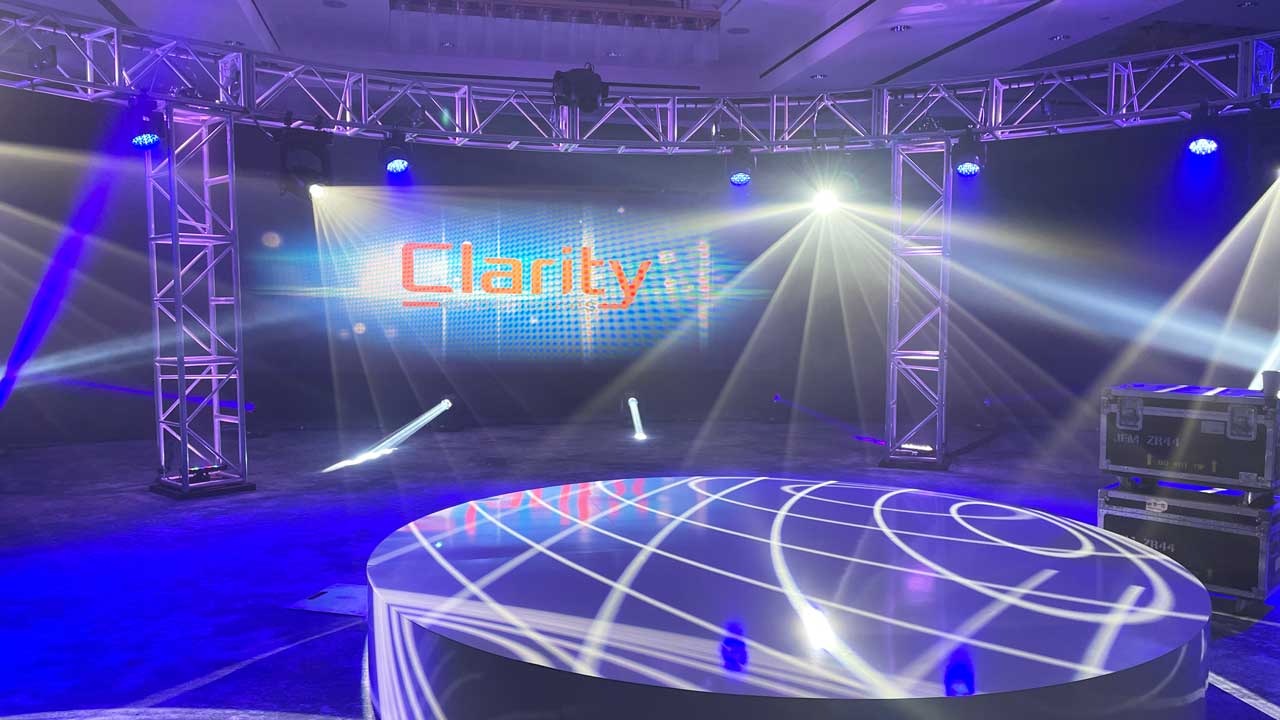 How to Bring Your Live Events Back & Out of the Virtual Space
How To Spice Up A Virtual Event!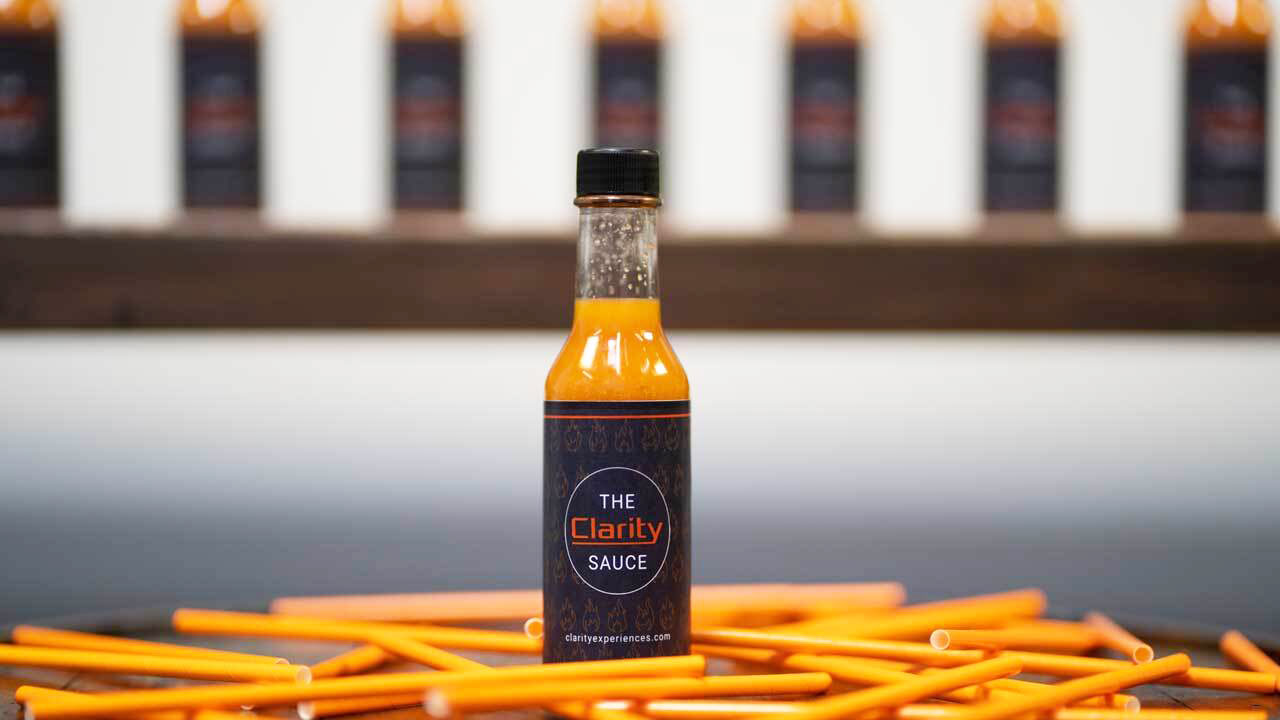 How To Spice Up A Virtual Event!
Clarity AV Production Insights & Advice Video Series - Episode 3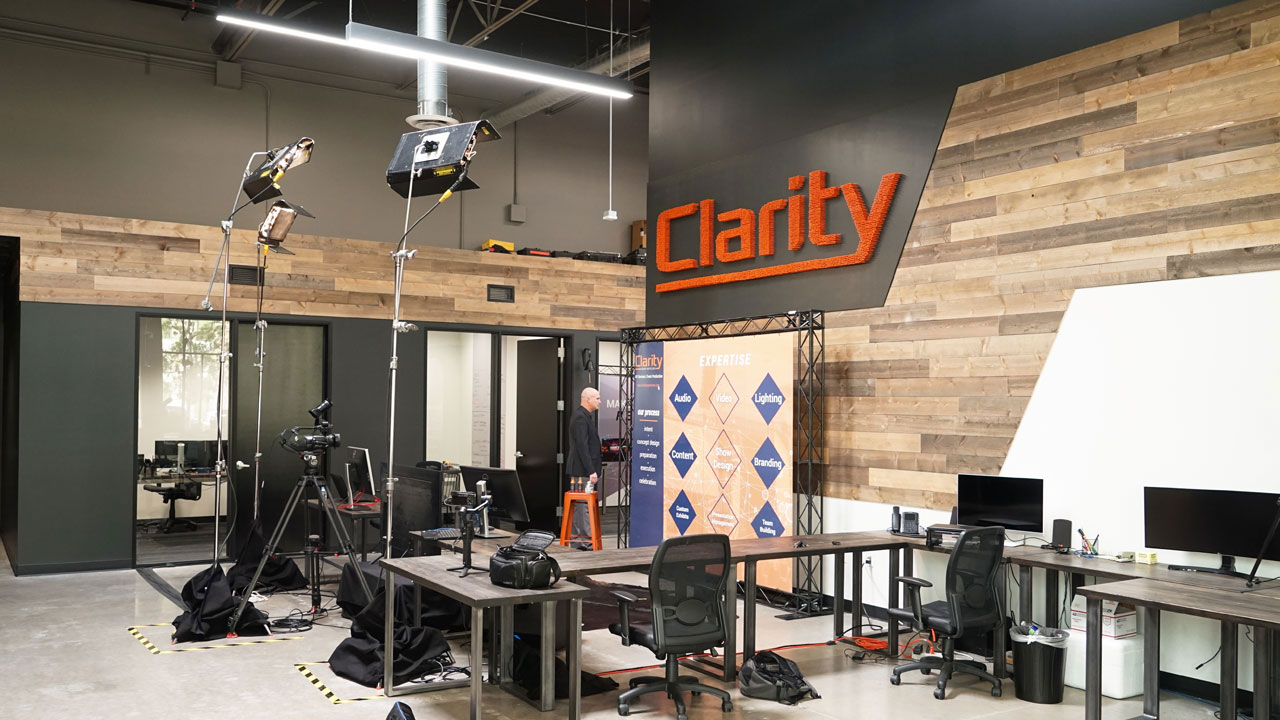 Clarity AV Production Insights & Advice Video Series - Episode 3