3 Reasons To Use An Outside AV Provider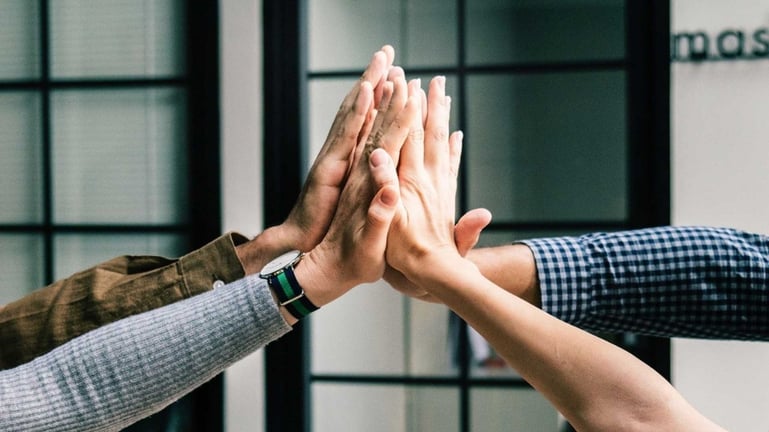 We've seen big changes in the events industry over the last few years, and even more recently as live events have quickly made it back to the mainstream. As the "out with the old" mindsets sink in, event planners are searching to spice things up and give their attendees an event experience to remember. This sometimes leads to branching out for more creative ideas for live events or even changing providers for other event production needs.
Fear of Changing AV Providers
At Clarity Experiences, we understand when clients communicate to us that it's difficult to transition to another AV provider. Changing providers can be new and scary, as well as infer changing costs. We take the fear of change away because we can work with most event budgets and adapt to your scope to align with your current live event needs. We thought it would be nice to share 3 reasons to use an outside AV provider such as Clarity to elevate the attendee experience at your events and maximize your spend!
1. Reliability
It's very important to find an AV provider who remains reliable by sticking to your budget and being able to successfully maintain all your events in a calendar year. Not too long ago, a corporate client had a partnership with an in-house AV production provider for 15+ events each year. Due to elevated costs, they decided to consider other AV resources for the upcoming year. Clarity successfully lowered the annual AV cost across 12 events in the first year, while increasing their production value. Because we were a reliable partner, we are now working with them on 20 events in our second year, providing familiar faces on each event and keeping in line with their budget!
Creating a Reliable Relationship
Clarity provides a consistent cost structure across several events
Clarity delivers high production value regardless of event size or budget
Clarity provides cost upfront for the entire year, across multiple events
Clarity goes the extra mile and creates custom-fabricated backdrops that can be reused for key events, further saving on costs
2. Creative Insight
An AV provider should not only be reliable but creative and stop at nothing to make each of your events better than the last. Not too long ago, we had a corporate client who was looking to elevate their event and through their planning stages, they didn't feel confident with the AV production team they were working with. So, the client reached out to us, giving us two months to help plan their event and boost their confidence in working with us as their outside AV & live event support. We were able to successfully enhance their event technology, the process of event operations, and design, leading to total success. They were so happy with the results that we quickly started planning the following year's event, taking on more responsibility with the exhibit floor, creative content, and custom elements throughout the event.
Elevating Your Event Production With Creative Insight
Clarity adds new technology and design to deliver unique and successful events
Clarity's process of Intent, Design, Planning, Execution, and Celebration will elevate your event to new heights
Clarity's insight can help customers plan several years in advance
Clarity's scope of work ranges from branding, exhibit services, content, contract consulting, site recommendations, and more
3. Adaptability
Lastly, an adaptable AV provider should be your rock. Constant, yet ever-changing. For example, we've currently been working for an association client for eight years. It's unique in that they have had several changes internally with staff and vendors, but Clarity Experiences has always been a constant AV partner. Though the scope of this event is small, we still go the extra mile to help negotiate hotel contracts, improve our tech, and provide highly qualified engineers for all of their events. We value our relationships with all of our customers and help navigate change in the industry as your long-term AV partner. We aren't afraid to adapt our event scope to align with a company's current climate, leaving tons of room for growth and a spectacular event.
Change What You Want
Clarity is the constant through seasons of change
Clarity provides contract consulting and highly-skilled engineers even for smaller events
Clarity adapts event scope to align with company climate - focused on a long-term partnership
Why Work With An AV Company Such As Clarity?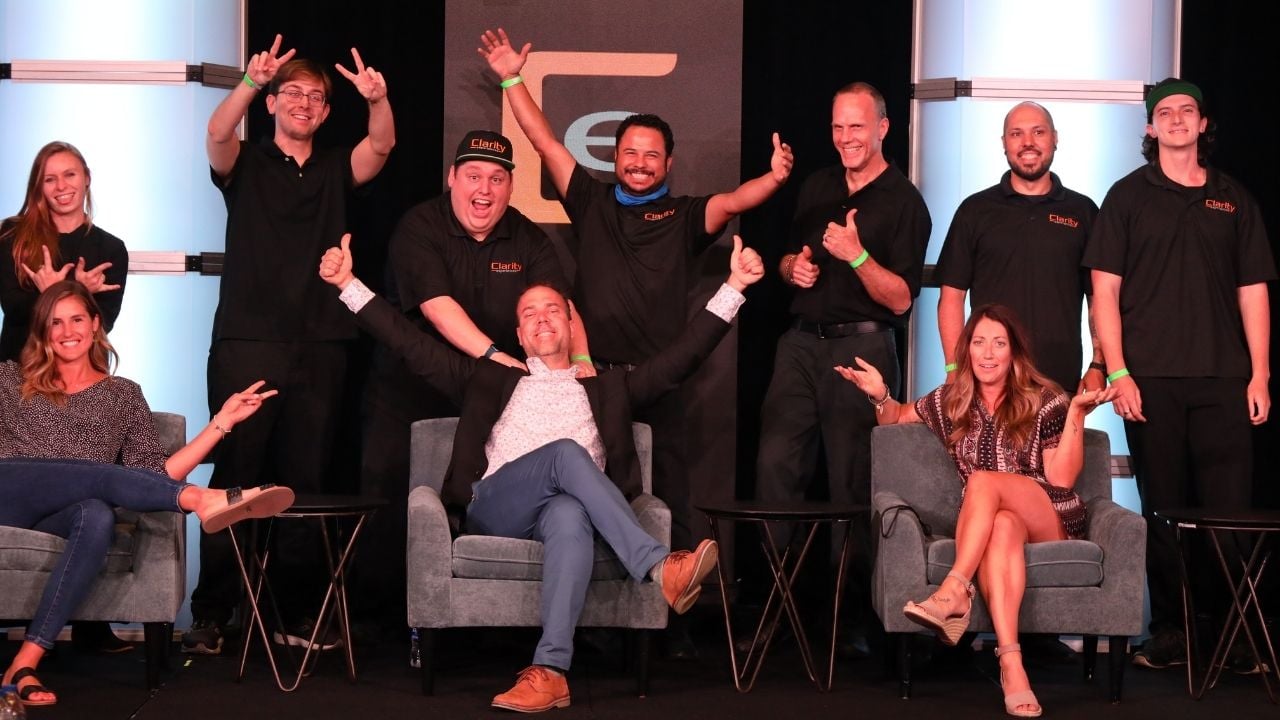 At Clarity Experiences, you're not just working with another AV company -- you're collaborating and building relationships with people who know your needs and bring more than just AV to the table. By being reliable, insightful, and adaptable, Clarity elevates your brand and puts your events on the map! We are a passionate team that wants to create the best possible experiences for our clients and audiences. We strive to elevate your live event productions while keeping to your budget. We adapt to your scope and will always go the extra mile to make every event we produce better than the last. And if you end up choosing us as your outside AV provider, to say the least, we've got you covered.
How To Overcome Event Cost Inflation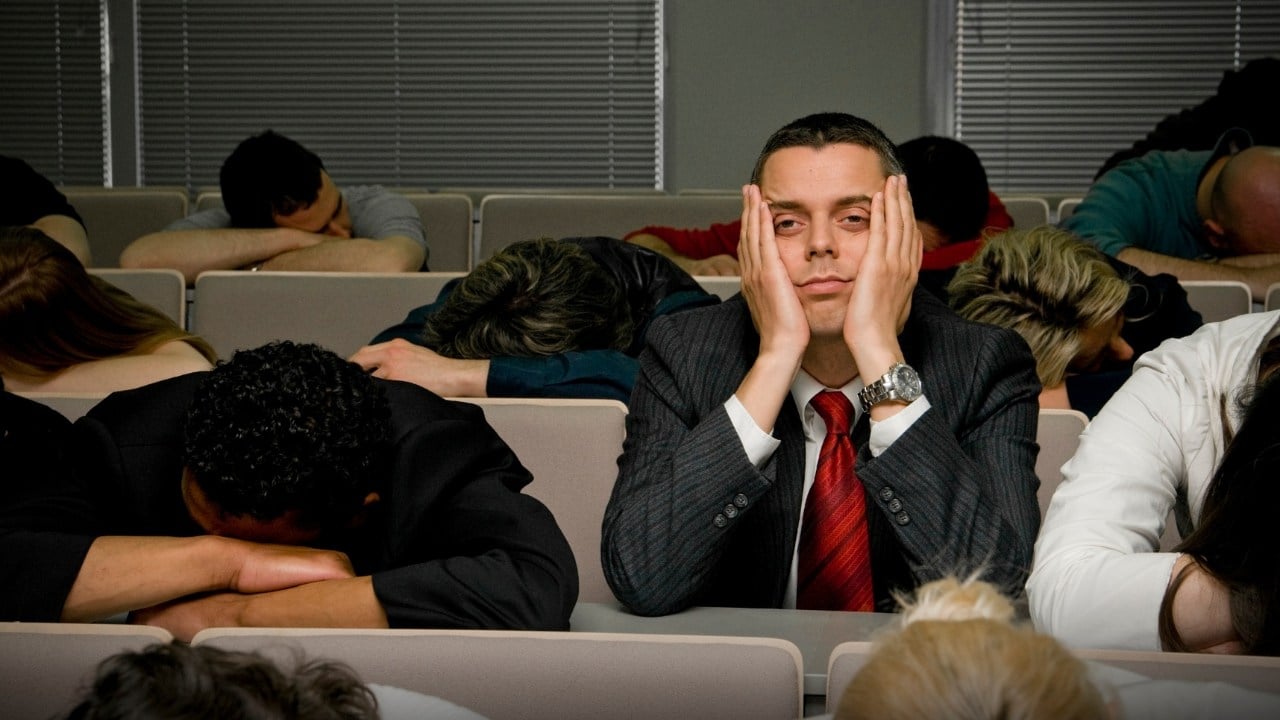 How To Overcome Event Cost Inflation
How to Plan and Produce Hybrid Events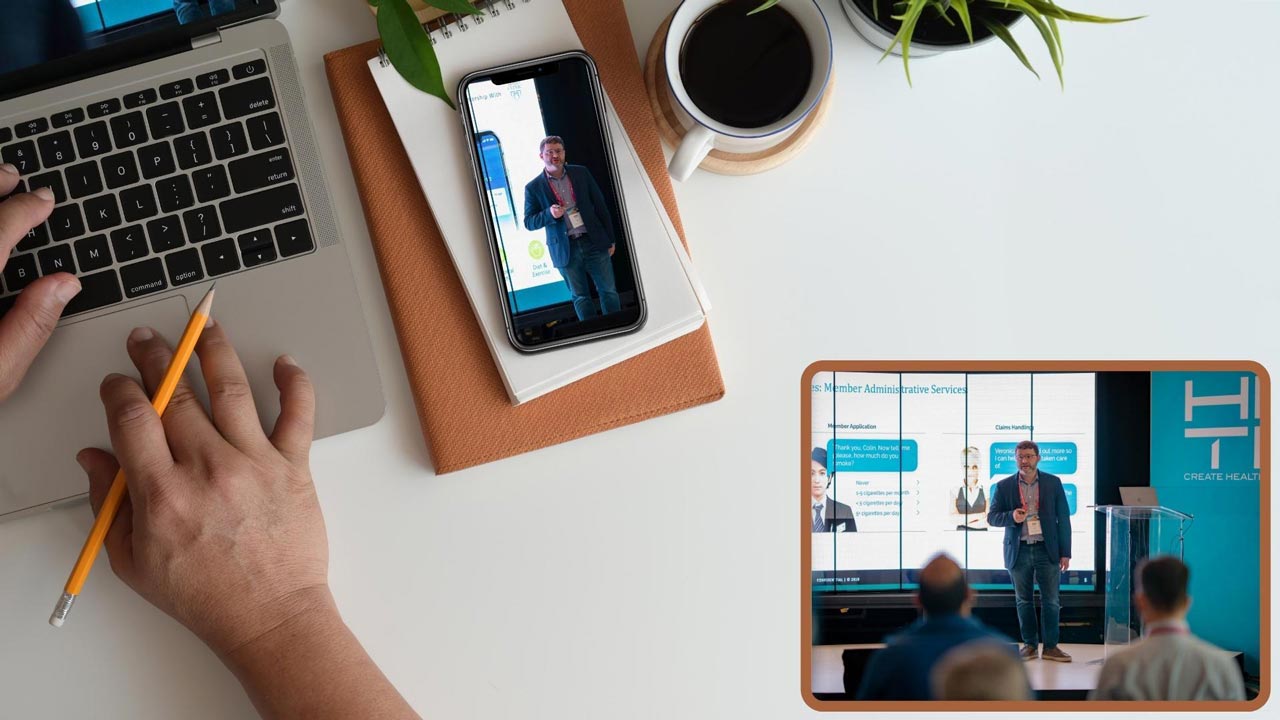 How to Plan and Produce Hybrid Events
Internet, Power, and Rigging costs this much?!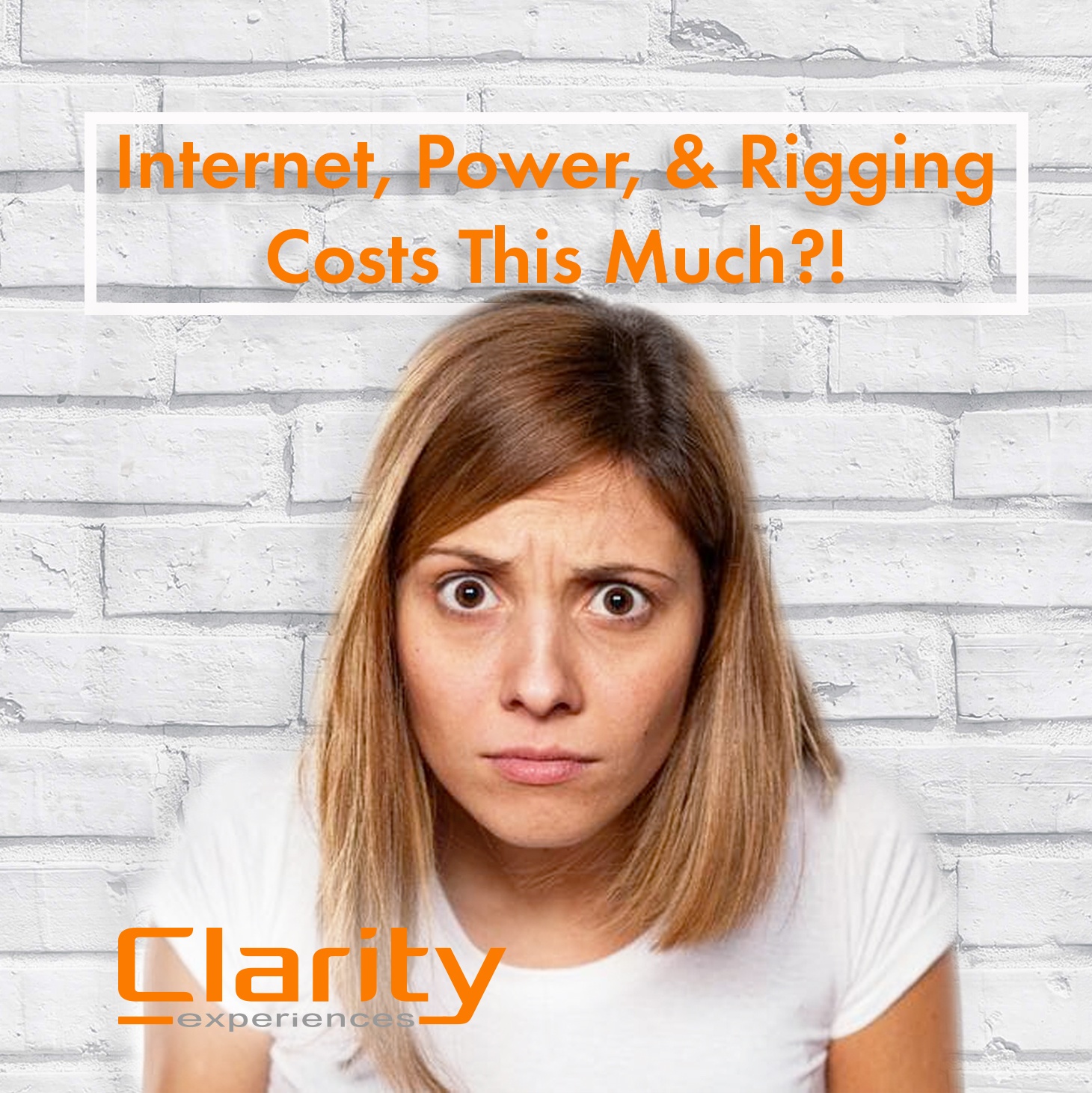 Internet, Power, and Rigging costs this much?!