5 Unique AV Sets To Use At Your Events
Hook Your Audience With Stunning Audio Visual Sets
A good live event has compelling content, but a great production leaves the audience wanting more. At Clarity Experiences, we understand this and want to do everything we can to blow the minds of the attendees going to your live events. We do this by carefully targeting the audio and visual senses of the audience. Stunning lights, breathtaking sound, and wonderful sets can go a long way in making your live event production just look so good! We thought it would be cool to share our 5 favorite unique AV sets to help spark some ideas for any event planners out there.

1. Projections at an Angle
People love giant graphics that pop, and that's because they're fun and clearly communicate the message to everyone in the room (even the people half paying attention in the back). What makes this pic a little more unique is its layout and design. Our creative team designed these colorful images to reflect the theme of the event and to keep the audience's eyes glued to the changing colors. While you can't necessarily tell from the image, the design breathed with animated changing boxes and colors to liven up the presentations. Lastly, you'll notice that the massive screens are actually angled, creating more depth and a 3D look to what would normally be a pretty static and boring layout.
Tips to Remember
Design something that pops, whether it's color or shapes, etc.
Use projection screens to put all eyes on your stage
Animate your slides and backgrounds to further engage with your audience
Play around with angles and forced perspective to spice things up

2. Texture and Lighting
Speaking of texture, you'd be surprised as to how much life this brings to your live event stages and sets. Great AV production will blend different types of visuals onto viewers to change the mood, create a feeling, or even change the size of the room (not the actual size, just how it feels). In this case, we used modular scenic pieces and then took it a step further and manipulated the space by adding intelligent lighting. These combinations of dark spots to blues and bright greens really change the depth of field and help grow the size of a stage that might otherwise be smaller. This is a great idea to use when your budget is tighter or when you're planning an event that's a smaller internal meeting and you want the production to feel like it's bigger.
Tips to Remember
Use modular designs with clever lighting to save money
Play around with depth to change and adapt to the space of your stage
Apply multiple lighting arrangements rather than using a static color
Texture, texture, texture

3. An LED Cube
Alright, so LEDs are awesome! At this event, we wanted to take the excitement from the general sessions and keep it going into the exhibit hall. Obviously, a cool LED fixture could draw the attention of attendees, but we wanted to take it a step further. Why not add an interactive element to the event? Creating a social media lounge allowed the attendees to directly interact with the event and network with others. Sometimes, instead of just showing the audience a bunch of slides, it's crucial to let them run the show and network themselves. We designed a LED cube to allow that to happen. Real-time displays of tweets and other social platforms. But of course, we couldn't stop there. These are supposed to be unique AV sets, not just cool AV sets. We decided to make a spectacle of the whole thing and draw people from across the floor to this awesome interactive build. By designing a cube, anyone from any direction can notice it, as well as it can help your layout by breaking up open spaces. And it looks rad.
Tips to Remember
Bring LEDs into the Exhibit Hall
Allow your attendees to directly interact with the AV Sets
Design unique shapes to WOW your audience
Make it fun and add a social media element to the AV production

4. AV Production in New Spaces
By now on your journey of discovering unique AV sets, you can probably tell what makes this set unique. You guessed it, the blue umbrellas! Jokes aside, it's glaringly obvious that this set is all about taking AV and going where many haven't gone before. This is one of our favorite sets as it fused audio visual production with a clever new space for a live event. We took the AV and brought it to the beach. There's great speaker placement for optimal and clear sound, a layout that encourages engagement amongst attendees, and a beautiful LED wall at the center. But the absolute piece of resistance this unique AV set had was the transparent tent.

You know Clarity loves to bring it with stunning lighting, but sometimes you have to realize that less is more. Visually, almost nothing is better than views of the beach (maybe a perfectly poured beer where just a little foam pours off the side). This isn't to say that there wasn't any lighting. This event was all day, so during the day, we used a powerful LED wall to ensure everyone could be visually entertained by looking both at the LED and the ocean. At night the beach doesn't have very many lights, so then we kicked it into overdrive and brought a "second act" with awesome lighting arrangements to make it feel like a party.
Tips to Remember
Bring AV sets to unique spaces
Fuse your audio and visual components to your venue and stage
Understand when less is more
Turn it up to 11 when the attendees least expect it and give them a jaw-dropping experience

5. Setting the Scene
And now, our last favorite unique AV set. In a world of live events copying each other and nothing new being brought to the table, we decided to put the 'experience' in Clarity Experiences. This last picture is great because it shows just how immersed we were able to get our audience. A new clothing line had dropped for our sports industry-led client, so we put the attendee in an environment that directly reflected the customer. Not only is this cool, but it engages the audience and lets them play along. Lighting goes a long way to make this feel more like a movie scene instead of some random fitness gym's locker room. As the attendees got situated, the sounds of cheering, rumbles, and music that bumped filled the room. All of this perfectly placed each attendee in a story of putting it all on the line for their team. And their new apparel at arms reach. Mood. Set. Match. Now that's a live event!
Tips to Remember
Immerse your audience in the set design
Ask more of your attendees by getting them to participate
Spotlight your product while creating an atmosphere with background lighting
Play music that's relevant to the scene you're trying to create
How to Get Yourself an AV Set Like This
AV sets like these are great, but they don't come from a book or instruction manual. They come from wonderfully creative ideas from the team here at Clarity Experiences. Working with us encourages collaboration, builds a relationship to better understand your needs, and brings a lot more than just AV to the table. We want your live event productions to be talked about! We'll strive to boost your AV sets while keeping to your budget and will always go the extra mile to make every event we produce better than the last. Call us today so we can brainstorm some cool ideas for your next event!
Why Use An Outside AV Provider?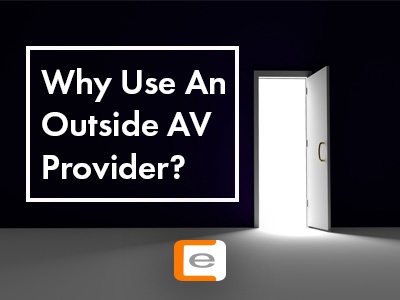 Why Use An Outside AV Provider?
How To Spice Up A Virtual Event!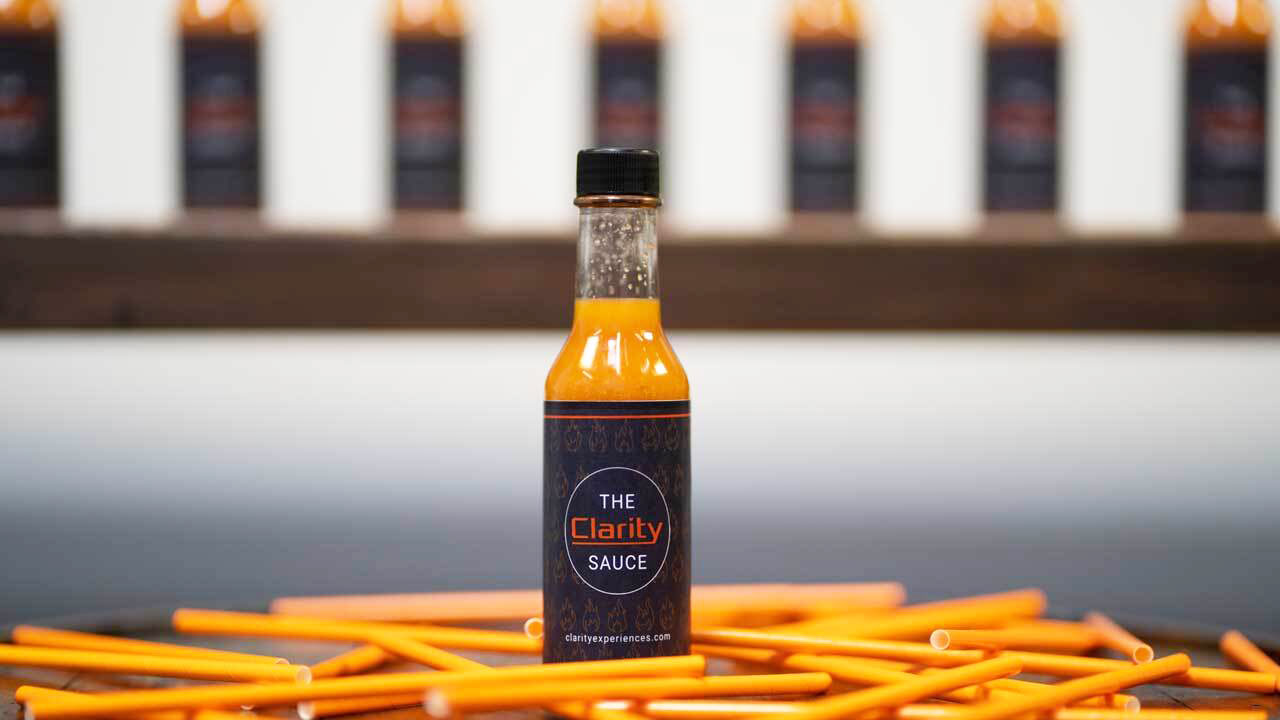 How To Spice Up A Virtual Event!
Will Live Events Return in the Fall? Survey Results Around Fall 2020 Events
Will Live Events Return in the Fall? Survey Results Around Fall 2020 Events