Will Live Events Return in the Fall? Survey Results Around Fall 2020 Events
by Clarity Experiences, on May 14, 2020
Clarity AV Production Insights & Advice Video Series - Episode 4 Part 2
Welcome back, everyone! I'm here with Gary and Brian and we are going to talk about the insights on AV that you gave to us last week. We put out a survey and I want to thank everyone for submitting your responses and gathering feedback for us. We really appreciate it! Today we are here to discuss the results of the survey so let's take a look!
What is important to you and what is your viewpoint for fall 2020 events?

Brian started this question out by reminding everyone you were able to pick between one of four different answers. The first option was that you intend to hold your event in the fall as long as the attendees are permitted to travel and the hotels are open and 36% of those who took the survey chose this option.
Gary took on the second-highest answer which was converting an event to a virtual or hybrid. 36% of those that took the survey chose this option. Gary explained that this reinforces the idea that planners out there do plan on having their event whether it's live, virtual, or a hybrid of both.
Brian finished this question out by saying that 72% of those that responded to the survey plan on having an event of some sort, which is exciting! The next couple of answers to this question included wanting to cancel or postpone your event, which 21% of responses said they plan on doing.
Brian explained that the last option was "other" and about 29% of the planners we surveyed plan on postponing their fall events. Brian said, "we understand that it's tailored to each person's company and what your overall event is all about, but we are encouraged that 72% plan to have their event whether it's virtual, hybrid, or a combination of both."
The health and safety of the attendees and the staff

The second question focused on the health and safety of the attendees and the staff. Let's take a look at the results for this question!
Brian explained that for this question there were five different choices and you could pick between any of the answers. You could pick all five or only one or two. The number one answer was social distancing. 85% of those that responded chose this option and expected people to social distance at future events. Brian said that we can expect to see socially distancing in our events in the future as on an ongoing basis.
Gary continued with this question by saying the next highest option chosen was for masks to be worn by attendees and hotel staff. Gary said, "with COVID being around for a while, whenever you go to the grocery store, restaurants, or anywhere in public, everyone is wearing a mask. It's pretty common in other countries and I think in the US it wasn't as common, but now it seems to be moving in that direction."
Brian piggy-backed on what Gary said by saying, "we are still learning how to properly wear masks and figuring out if they work the way that they should. There is a lot of science behind it and as a society, we will learn and follow medical advice. From a confidence perspective, what we are seeing from those first two responses is people want to do anything they can do to make attendees feel safer and the majority of respondents felt masks and social distancing are going to be key."
Brian said that one of the other areas that we saw with a high response rate of 67% was temperature scanning. This is something we are still learning a lot about and how effective it is. Brian went on to say that overall, it does make those that are there feel that you are doing what you can to help make sure those in attendance are healthy and don't have anything contagious to pass around.
Brian rounded this question out by asking Gary how he thinks temperature scanning is going to go into place at hotels. Gary answered by saying, "there are pieces of technology like cameras that can scan people as they enter the event and they can identify if someone has a temperature. Someone would approach that person and potentially do a secondary screening. We would have to work out things for larger events with a lot of people and what that looks like. It is possible to do with the technology that exists today, and it might be part of events in the future."
Is temperature screening something Clarity can help their clients with?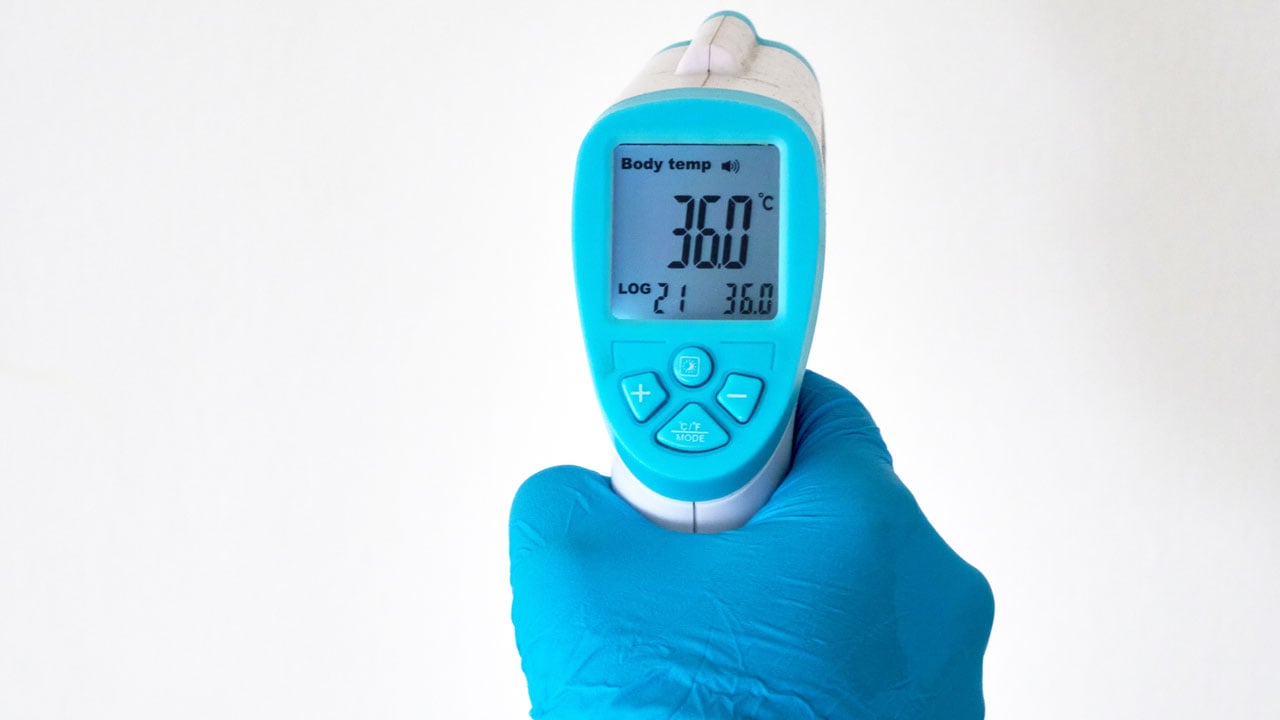 Brian said that Clarity has always been there for the meeting planners with whatever technical issues they have or whatever challenge they may face in pulling off their live event. Brian said, "we are there to be consultants and advisors. When it comes to temperature screening there is technology and staffing involved which are areas we will be able to help with. Whether it's our team helping them or it's us helping them find a solution. Some hotels will also play a role, some may have them installed in the lobbies or other areas in hotels. We could also help make sure there are some temporary ones in the meeting space. "
For this question, Gary said that some of these things like social distancing and masks are going to be expected as events come back and temperature scanning can be as well. As a community going back to events, these results are what you could expect.
Private quarantine areas, pre-screening areas, and onsite testing services
When it comes to private quarantine areas, pre-screening areas, and onsite testing services, Brian explained this is what he sees as the next layer of comfort and support for guests. If you can have a live event and your guests are taking the initiative to travel and participate in the event, you want to give them an area where if they do have some concerns about how they are feeling, they can speak with a medical professional.
Brian said they did see a response rate of over 41% for onsite testing and 44% for an observation or screening area. Overall, the theme we are seeing in this survey is everyone wants their attendees to feel that they are doing everything they can to make them feel safe, and they want live events to come back.
Feedback on what expectations would be for hotels and venues for live events
This was a free response question and Brian talked about how one of the first answers we got was the fact that events range in all sizes and respondents said they want to be safe and don't want attendees to be at risk, but they do want to have the event. The question was how can we focus on getting our message out if we can't have the meeting? Brian said this question reinforces the content we have been putting out on getting your message across virtually.
Brian said the major theme in responses to this question was safety. People are nervous but optimistic. They want to have their event, but if they can't, they want a good solution to get their message, ideas, and thoughts across to their attendees that would come to a live event in an exciting and engaging way. Brian went on to say that he also saw a lot of on virtual or hybrid solutions throughout the survey and said Clarity is here to help you resolve and answer those questions.
How does the timing of hotels reopening have an impact on live events?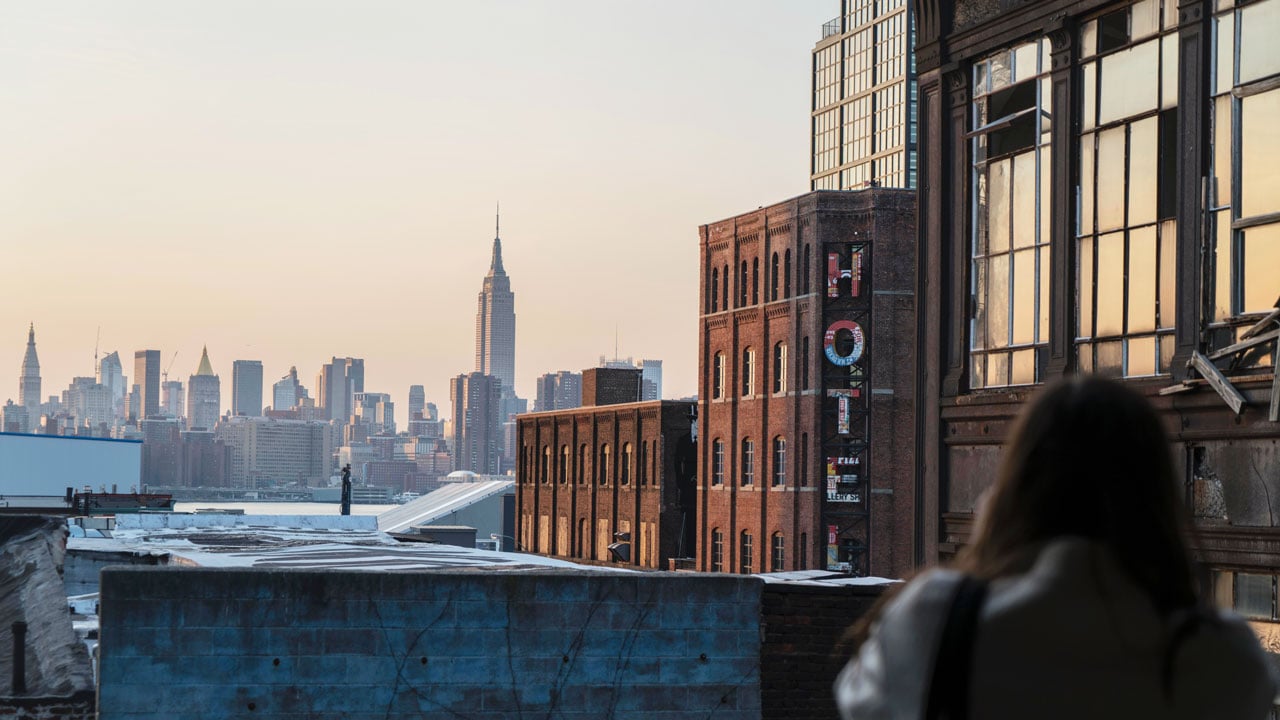 Brian answered this question by saying that hotels are facing a lot of challenges and have a lot of issues to resolve in the local community. He went on to say that when you are faced with reopening a hotel with that many team members, you have to follow all the local guidelines, which could be different for each hotel or each city. Brian said, "we are seeing uncertainty from hotels on when they are going to open."
As far as timing, we understand it's an uncertain future and we suggest to continue planning and make sure your event is ready to go whether you have a venue or not. Brian recommends you work on how you are going to communicate your message. If you can go to a venue that's a plus. Hotels are trying to solve this problem right now, so we might know more about timing in the next few weeks, which is okay. You can continue with planning whether or not you know your venue is open."
Gary finished this question off by saying, "if you do have a venue booked, keep it booked. You're going to drive that live event through your purpose, but you are also going to have a plan to drive a virtual event through that same purpose. It might be a good idea to have both plans available and ready as we move forward."
That's a Wrap!
That's a wrap on the survey results! Thank you for listening and watching today. We appreciate all your help with the survey and your feedback. We will be back next week with some more AV insights and advice!